The Craft serves many functions in pop culture. It's an amateur guide to various, vague dark arts. It's a '90s fashion time capsule on the same sartorial level as Pulp Fiction. It's even, for some, a highly empowering coming-out allegory. It also passes the Bechdel test many times over and cannily captures the power struggles that can happen between groups of girls, with or without dog-collar chokers and nasty spells.
But most of all, it's a great Halloween movie — and therefore, a perfect place to find inspiration for your chic and clever costume this year.
To channel the ladies of The Craft this Halloween, you have two options: go it alone, or gather three of your friends so that you can properly invoke the Guardians of the Watchtowers of the North, South, East and West. If you can't convince your friends to join you, you'd best go as Fairuza Balk's character, Nancy, who is clearly the most stylish and badass of the group.
So first, let's look at some photos of the movie's stars — Ms. Balk, Robin Tunney as Sarah, Neve Campbell as Bonnie and Rachel True as Rochelle. Here are some screengrabs we've lovingly grabbed from the movie: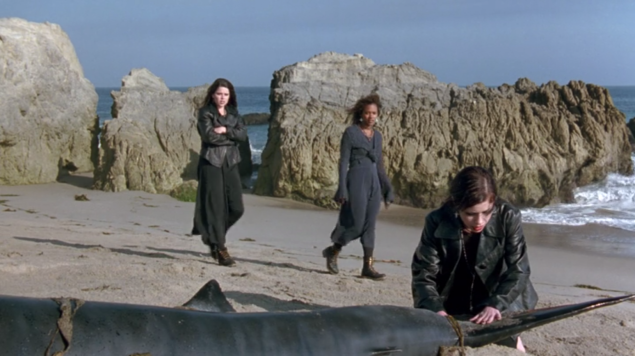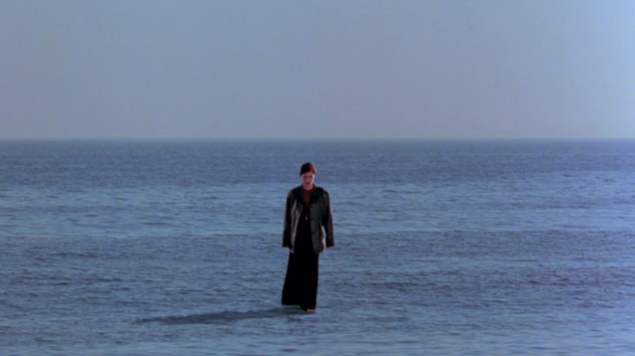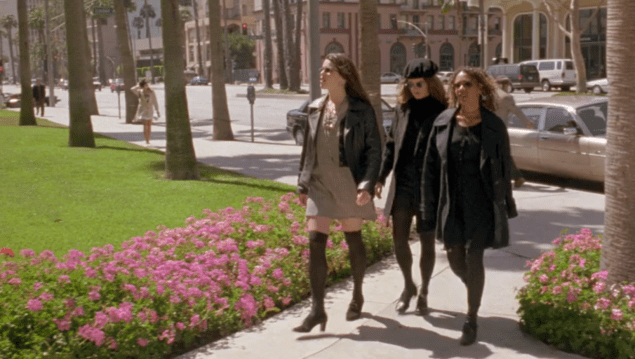 Now, here is what you'll need to dress like the ladies of The Craft. It's best to go the school-uniform route for recognition's sake. Luckily, these characters apparently go to the single most lax Catholic school in the nation, though, so there's plenty of room to personalize each look.
Start with four (4) American Apparel plaid tennis skirts, one for each girl. These look like they were created with this exact purpose in mind:
Also grab four pairs of black knee socks, thigh-highs or tights, which you can also find at American Apparel.
Bonnie
If The Craft was Mean Girls, Bonnie would be Karen. She's a nice enough girl, but a little slow on the uptake. Plus she has a one-track mind. As soon as her burn scars heal, she can scarcely think about anything but how hot she is. To go as Bonnie, you will need:
• A blue polo shirt.
• Very utilitarian brown work boots.
• A bunch of silver necklaces, offset with this F-U number.
• Black thigh-high socks (Bonnie can't get enough of them).
• An oversize leather jacket.
• Optional (and possibly offensive) prop: fake burns on your face, like when Bonnie looks in the mirror and sees this as her nightmare scenario toward the end of the movie. You can learn how to do this on YouTube because the world is a sick place.
Rochelle
Rochelle's M.O. is to get revenge on her racist brat of a tormentor, Laura Lizzie. She casts a spell on Laura to make all of her hair fall out, and after that, it's pretty much smooth sailing for Rochelle. Her other claim to fame: she is the one person in history to actually be lifted in the air through that "light as a feather, stiff as a board" sleepover game. To get her look, you will need:
• A slim-fitting white polo shirt.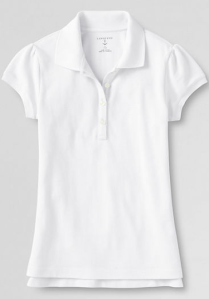 • Black suspenders, because apparently teenagers in the '90s knew how to wear things ironically, too.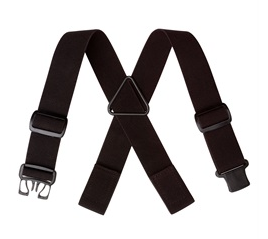 • All of the silver necklaces.
• Chunky black Oxfords.
• Optional prop: a terrifying "balding look" for when Rochelle looks in the mirror alongside Bonnie and sees herself losing her hair, just like Laura. Maybe forego this step if you're looking to hook up this Halloween.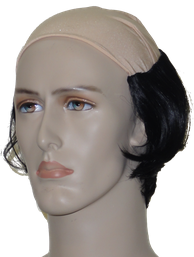 Sarah
The Cady Heron of this group, Sarah is the new girl who hits town and wreaks havoc on her high school's social system, even inducing bodily harm with her mind games. Of course, she ends up saving her world and herself by remembering to use her powers for good or whatever. And when perpetual followers Bonnie and Rochelle look to her for guidance now that their Alpha friend, Nancy, is out of commission, Sarah appropriately sons them with a spur-of-the-moment lightning storm.
To play her, you will need:
• A white shirt to symbolize your inherent benevolence (well, compared to Nancy). Why not wear a crop top? It's a special occasion.
• A cropped, black, menswear-inspired vest, worn with the buttons undone. No one is making these for women right now, so get one from the boys' section.
• A long, heavy, silver Celtic cross necklace.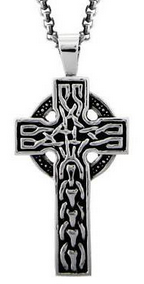 • A really big round brush to get Sarah's bumped-up 'do. Wear your hair half-up, half-down for extra credit.
• Probably some loafers, because you're a square at heart.
• Optional props: rubber snakes and bugs, which Sarah sees all around her whenever she's on the brink of mental collapse.
Nancy
As previously mentioned, Nancy is the true badass of the group. She is the yin to Sarah's yang, constantly advancing the plot by finding ever more depraved ways to use her magic. Fairuza Balk is magnificent in the role, particular when she's at her most maniacal: pushing high school boys off balconies and berating her friends while she levitates. Chill out, Nancy. But also don't, because you're incredibly entertaining.
To be Nancy, you will need:
• Hella black goth necklaces. Nasty Gal has a bunch.
• A rosary worn around the neck.
• Cross earrings, like a good little lapsed Catholic.
• Smudged black lipliner with reddish-purple lipstick so dark, it's almost black.
• Thick black eyeliner. No cat eyes allowed! It should be evenly smeared all the way around your top and bottom eyelids.
• Hair mousse and a teasing comb to give yourself that truly batshit look.
• Witchy, pointy-toed lace-up boots.
• A sheer, black, collared shirt.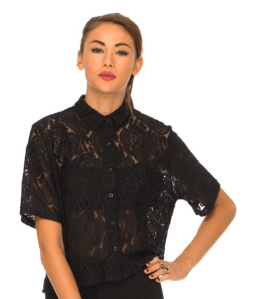 • A black leather jacket.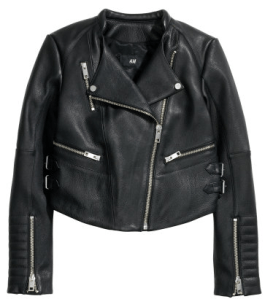 • Optional prop: an inflatable shark, which you thoughtlessly slaughtered when invoking the power of Manon.
BONUS: Take in some of Fairuza Balk's batty tweets to fully understand the essence of Nancy. You won't regret it.