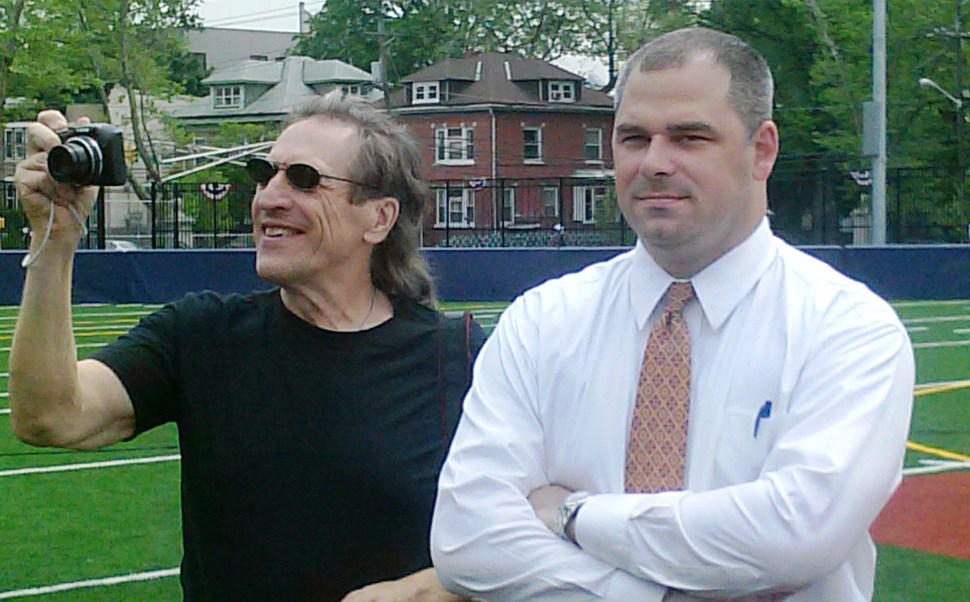 Drubbed over racially tinged comments he made in the 1990s, Jersey City Mayor Chief of Staff Muhammed Akil today announced his resignation.
"Effective immediately, I am resigning as Chief of Staff of the City of Jersey City," Akil said in a statement. "Comments I made as a college student twenty years ago were recently reported in the media as if they reflect my current thinking.  This is simply untrue.  Throughout my personal life and professional career, I have worked on behalf of individuals from all beliefs and backgrounds. However, these comments made two decades ago have become a distraction to the administration and all the important work that City employees undertake daily.
"I would like to thank Mayor Fulop for giving me the honor to serve as his Chief of Staff," Akil added. "As a dedicated public servant, I will continue to work in all communities to improve the quality of life for Jersey City residents."
Now serving as Fulop's deputy chief of staff, Mark Albiez will serve as Chief of Staff effective Friday, Oct. 17.
Beginning in 2003 as a Program Coordinator with the Jersey City Department of Recreation, Albiez later assumed the role of Chief of Staff to New Jersey Assemblyman Ruben Ramos, Jr. in 2008.  He later began working for State Senator Brian P. Stack as Chief of Staff, focusing on constituent services, drafting of legislation, legislative processes, and interaction with government offices, public agencies and members of the media.