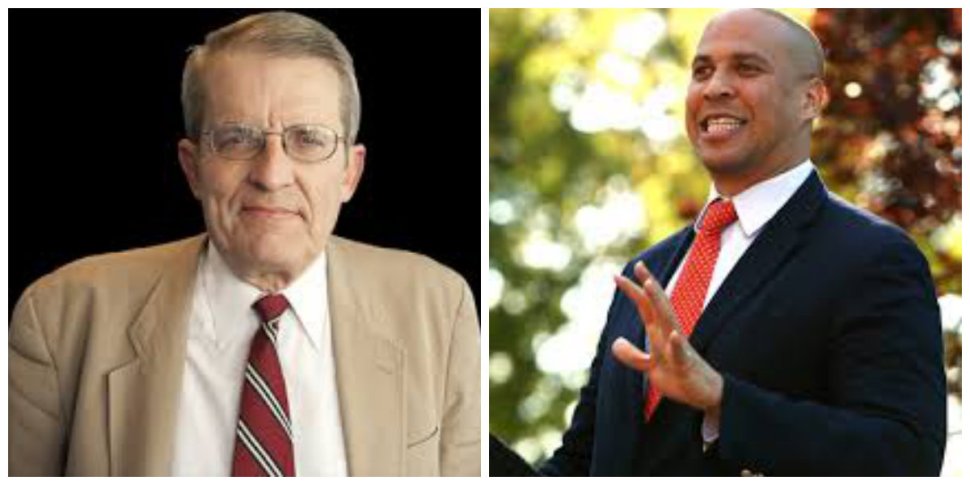 U.S. Senate Candidate Jeff Bell sees little to write home about in a recent ad featuring President Barack Obama heaping mounds of praise on his Democratic opponent — but does sense a hint of desperation in the last-minute GOTV effort.
"It's just politics," Bell told PolitickerNJ about the radio ad, which hit airwaves in New Jersey today and features and enthusiastic Obama urging listeners to vote for incumbent U.S. Senator Cory Booker (D-NJ) next week. "He wants to get the benefit of an unpopular president with those who still like him, who still are for the Obama agenda. And I think that's a lesser number from every poll that I've seen, a lesser number who are committed to President Obama's agenda and think that he has the right policies."
The senate race between Booker, a former Newark mayor, and Bell, a 70-year-old, Washington D.C. policy wonk, has been a contentious one. Booker has sought to paint Bell as an out-of-touch Washington insider in the race, while Bell, like many Republicans in this election cycle, thinks he sees an opportunity to damage Booker's name by linking the candidate to the failed policies of Obama.
But polls continue to favor the popular Democrat over the Republican hopeful, who lacks the funding and name recognition that Booker has cultivated since winning a special election against former Bogota mayor Steve Lonegan last year.
Both candidates are engaged in final get-out-the-vote campaigns this weekend.
"It's a very accurate statement of the fact that the Obama agenda is on the ballot in effect, as the president himself said a few weeks ago, and that Booker is the instrument of that policy," Bell said, referring to recent statements the president made about Nov. 4th's election.
Bell said he "commends" the ad for doing exactly what he has sought to do throughout his own campaign — show that a vote for Booker would simply perpetuate the president's own policies — and added that it's partly a sign that the race's outcome may end up closer than expected.
"Things like this tell me that they're a little bit worried about their own base, and I don't have any doubt that they have a big base in New Jersey. We've seen that in recent elections," Bell said. "But it could shrink if the conditions are right, for example last year when they were only able to turnout 38 percent of the vote for governor. So I don't doubt that Senator Booker is ahead, but I think that his victory depends to some degree on the enthusiasm of his base and this is a radio ad that correctly associates him with President Obama. They're mutually interested in victory and the victory of other Democratic candidates."