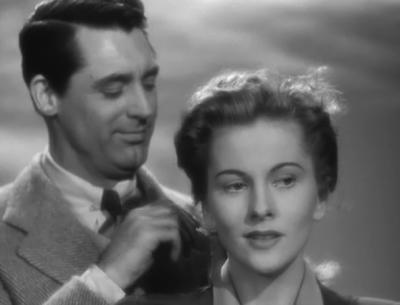 "I married first, won the Oscar before Olivia did, and if I die first, she'll undoubtedly be livid because I beat her to it!" sniffed screen starlet Joan Fontaine in 1978, referencing the lifelong feud between herself and her sister, actress Olivia de Havilland. They were the only two siblings to win top acting Academy Awards, (Fontaine for Suspicion in 1941 and de Havilland in 1947 for To Each His Own). So, don't hold your breath waiting for Olivia, now 98, to show up for the auctions of her sister's estate coming up at Christie's in coming months.
Fontaine, who died in her sleep last December and would have been 97 this week, entrusted Sotheby's real-estate division to sell her long time Carmel-by-the-Sea, California ranch-style home, Villa Fontana, (listed at $2.6 million) with its three acres, including a 500-bloom rose garden and guest house. But Christie's is in charge of various estate items that will be auctioned off in four upcoming auctions over the next three months.
Items include two paintings of flowers in vases, one by Marc Chagall estimated at about $500,000 and another by Chinese artist Lin Fengmian expected to sell for $250,000. Also going on the block are a 1940 script for Hitchcock's Rebecca which starred Fontaine (as the fretful second Mrs. deWinter) and Laurence Olivier and her Oscar for Best Actress for Suspicion, the only Academy Award ever won for acting in a  Hitchcock film.  The statuette's auction estimate is between $200,000 and $300,000.
That's two to three times the $106,231 paid last year for the cracked and blemished Oscar that screenwriter Charles MacArthur won in 1935 for Best Story for "The Scoundrel". Since 1950, the Academy has demanded that all winners sign an agreement that they will offer Oscars back to them for $1 before selling to anyone else.
All the Christie's lots (which were showcased at a preview earlier this week at Rockefeller Center)  together are expected to pull in just over a million dollars, basically the same as the $1,103,000 budget for Suspicion in 1941.
In that film, Fontaine's character is petrified that her new playboy husband, played by Cary Grant, is trying to kill her for her money. One tip-off that makes her suspicious: He sells off two family heirloom antique armchairs to pay off gambling debts. But the proceeds from both the sale of Villa Fontana and the Christie's auction items will go (despite the actress having had four husbands and two adopted daughters) to the Monterey County Society for the Prevention of Cruelty for Animals from where Fontaine adopted three dogs she called  "her dear, dear babies".