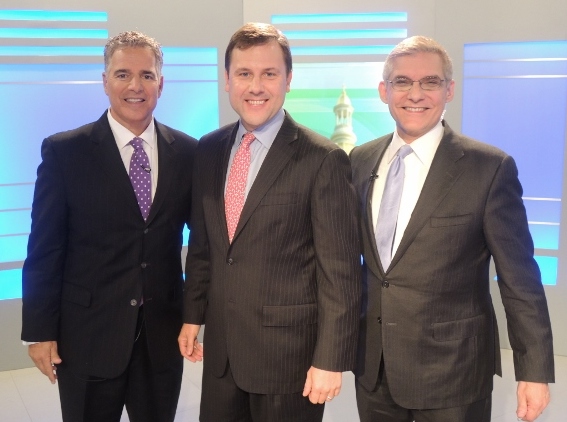 State Senator Tom Kean, Jr. returns to NJCR this weekend, covering several interesting topics.
Kean talks about Atlantic City's struggling tourist economy and why he believes passing an "open containers" law will help. In addition, he shares the impact that participating in the Food Stamp Challenge had on him personally.
NJCR will be broadcast on Saturday, Nov.1 on WNET at 8:30 a.m. and on NJTV at 6 p.m. It will also be broadcast on NJTV at 8 a.m. and on FiOS1 at 6:30 p.m.