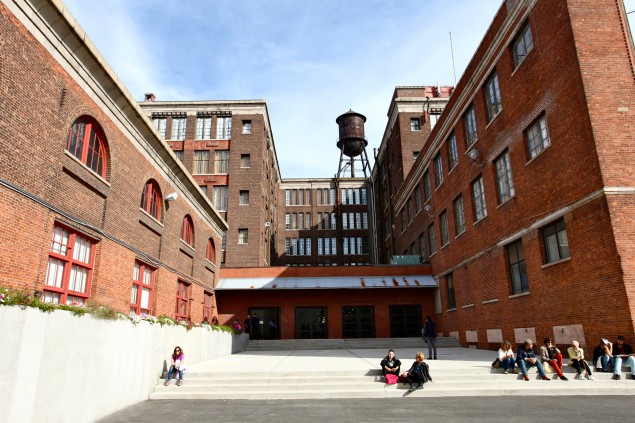 On the heels of the International Center of Photography's announcement that it will be moving from its current Midtown location to a new, still undisclosed, space on the Bowery, it also released news of another move, this time across the Hudson to open a new collections center and media lab Mana Contemporary in Jersey City in January 2015.
The fruits of this new partnership will come together in a 15,000-square-foot space carved out of Mana's campus. Most of it will be a dedicated collections center that will serve as the ICP's new primary storage for the 150,000 works from its archives, including work by Robert Capa, Gerda Taro, and Weegee (Arthur Fellig), among others.
The new facility will be four times larger, with specialized climate-controlled storage "for storing film, prints, and digital files," said Eugene Lemay, founder and executive director of Mana Contemporary to The Observer by email. He detailed some of the facilities' special features, which will be "devoid of natural light" with "temperature and humidity controls." The space will also have a research center, production shop for matting and framing, digitization room, and offices.
Many of New York City's arts institutions, galleries, and artists have been extremely concerned with safe art storage after Hurricane Sandy—and rightfully so. Insured losses from the storm were in the millions, reported an article in ARTNews in August 2013, with art insurers eventually turning the blame on storage facilities, such as the case with Axa suing Christies Fine Art Storage Services. Damages were heavy to Chelsea galleries, spaces along the waterfront in Greenpoint, Red Hook, and several other areas. Mr. Lemay said, "Fortunately, Mana Contemporary was not affected by Sandy, as we are way above the flood line and our building features back-up generators to maintain security and climate systems." Good news for the folks at ICP.
But the media lab is also a new and exciting venture. ICP Executive director Mark Lubell cited the digital initiatives of other institutions like the Cooper-Hewitt, New York Public Library, and New Museum for their recent digital archive and lab initiatives as inspiration for the project.
"We envision our facility at Mana, specifically the lab, as an incubator for new ideas and projects through a research and study space," Mr. Lubell told The Observer. "The main goal is facilitating access to the collections so people can experience the works and experiment with them."