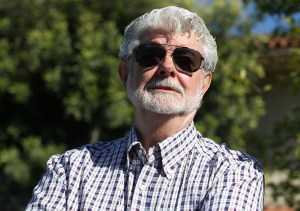 Star Wars mastermind George Lucas and the team behind his planned Lucas Museum of Narrative Art just released new specifics about the unusual, even radical, institution on its website. Set to open in Chicago in 2018, it will feature works from George Lucas' personal collection, including Norman Rockwell paintings, Star Wars films' memorabilia and production material for films released by Lucas' production company, Industrial Light & Magic.
In a re-think of traditional genres as sweeping as his own body of film work, the museum will curatorially mingle digital film (Pixar's Toy Story) along with digital art (David Hockney's iPad landscapes); pin-ups and cartoons will be shown alongside fine art by Norman Rockwell and photography, and Alexander McQueen fashions and Darth Vader's costume, etc. Traditional well-ingrained distinctions between "high" and "low" art may go out the window, or, perhaps, into outer space.
Calling itself "the first museum of its kind," the Lucas Museum will divide its collection into the categories of "Narrative Art," "The Art of Cinema" and "Digital Art." What exactly is "narrative art," you ask? The museum says it is paintings, videos, performance art or anything that incorporates a visual narrative and tells stories taken from daily life (read: not Abstract-Expressionism.) FYI, Mr. Lucas is a major collector of Rockwell paintings, along with directorial colleague and friend Steven Spielberg.
Perhaps closer to what visitors would expect from an institution founded and funded by George Lucas is the "Art of Cinema" collection, which will include examples of set design, costume design, animation and visual effects in film. The museum also plans to bill itself as a cinema gold mine, with "a comprehensive collection of regional, national and international cinema, experimental and independent film, video, and digital media" and plans to host movie premieres and archival film screenings.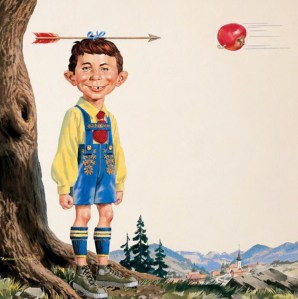 As inventive and wide-ranging as the Lucas Museum wants its collection to seem, though, it's not a stretch to imagine the building filled with Lucas devotees/nerds making pilgrimages there just to see original storyboards for The Empire Strikes Back. And that's OK, too.
The new museum will be centrally located near Chicago's Field Museum and Shedd Aquarium.