Fledgling 2017 gubernatorial candidate Phil Murphy of Monmouth County headlined a Middlesex County Democratic fundraiser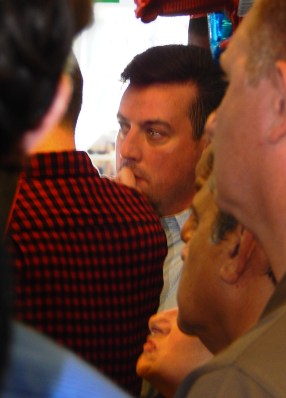 Wednesday night that netted the organization $125,000.
A roomful of about 150 people, including several members of the legislature, 10 mayors, many more elected officials and a solid showing of donors welcomed Murphy.
According to one insider present at the event, Murphy – former U.S. Ambassador to Germany – received a big buildup from Middlesex County Democratic Chairman Kevin McCabe, and "gave a great speech about building the party from the ground up. [He] worked the room and got a really great response from folks."
Murphy is one of at least four Democrats making moves toward a gubernatorial run to succeed Republican Gov. Chris Christie.
The others are Senate President Steve Sweeney (D-3); Jersey City Mayor Steven Fulop; and Assemblyman John Wisniewski (D-19), chair of the Assembly Transportation Committee and co-chair of the joint legislative committee investigating the George Washington Bridge scandal.