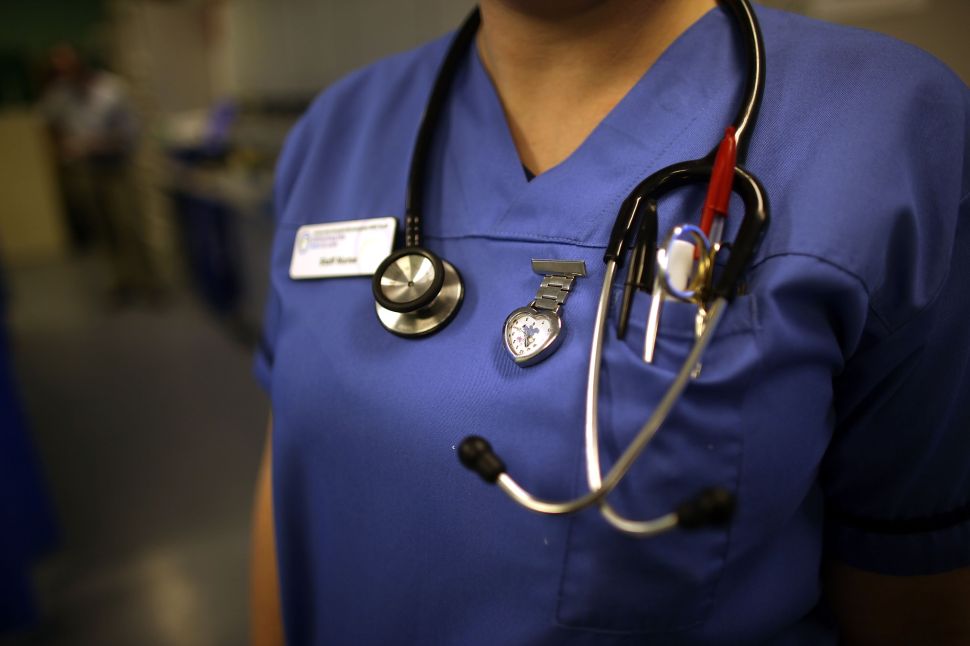 Rewarding bad behavior seems to be the unintended consequence du jour in this era of massive government.
For example, Dodd-Frank regulations, which were the government's legislative response to the financial crisis of 2008, crushed community and medium-sized banks, while those institutions that were popularly deemed "too big to fail" used the rules to fortify their own positions and acquire more market share.
The same principle is magnified as it relates to the legislative effort to overhaul our nation's health care system, which represents nearly 20% of GDP. The reform of our health insurance marketplace produced legislation rote with contradictions, exemptions and cronyism.
Here, political stakeholders eager to get a deal done at all costs, and special interests, namely the nation's largest insurance companies, who artfully maneuvered to guarantee protections for their industry, corrupted well-intentioned public policy.
Even after passage of the law, healthcare costs remain artificially high because they are still manipulated by a network of insurance companies operating effectively as cartels, but now with the federal government as a co-conspirator in setting prices and regulations for the providers. The incentive for insurance companies to absorb the potential negative aspects of increased regulation was the creation of the individual mandate that compelled every American to buy health insurance under the penalty of law.
In this case, the unintended consequences of rewarding bad behavior came in the form of government policy protecting big insurance companies by preserving the anti-trust exemption that precluded them from having to compete in a truly free market, and mandating the expansion of their customer base to win their active public support for the law.
This sets the context for the posturing extended by big insurance companies toward smaller actors in the realm of health care services. Consider the case of Bayonne Medical Center (BMC) in New Jersey, where insurance companies are targeting the hospital because it ended costly old contracts and insists on negotiating rates at more favorable levels. Bayonne services a largely distressed, low-income population, and knew that some of their insurance providers were purposely raising their prices, reflecting a national pattern where hospitals serving poorer patients are charged more.
Since BMC is a for-profit facility with a history of financial struggles, little tolerance is granted to insurance companies that seek to manipulate the system at their expense. In fact many don't, including the state's largest insurance provider, which is why today 95 percent of Bayonne's patients are covered by some type of insurance payment, a very high percentage compared to other urban hospitals.
The remaining insurance companies who refuse to renegotiate contracts in good faith have instead focused their energies on launching a negative media campaign against BMC. The threat to terminate these unfavorable contracts and go out of network is the only leverage that small, community-based hospitals have to force insurers to the negotiating table. The insurance companies undoubtedly have the resources for this type of guerilla public relations effort, and have promoted exaggerated stories about theoretically high costs for out-of-network patients, trying to cast the hospital as the irrational actor.
But the "Bayonne Model" serves as a success story and provides a solution for hospitals seeking solvency, stability and sustainability, especially in distressed urban areas. Less than 75 percent of urban hospital patients are insured, and the past decade has seen the closing of nearly 40 urban hospitals in New Jersey alone. After nearly three decades of financial uncertainty, Bayonne Hospital and its sister facilities in Hoboken and Jersey City are now financially sound, and have a positive long-term outlook for providing quality care in the northern New Jersey urban corridor.
To become profitable, they had to address the structural problem of inadequate payments made by insurance companies to urban hospitals, which regularly serve patients without insurance coverage. But Bayonne made smart decisions so they could keep their doors open and serve their community. When attempts to renegotiate contracts and agreements with insurance companies were unsuccessful, the hospital canceled the existing insurance contracts. They also brought in much-needed capital, improved management practices, and worked hard to restructure the hospital so that it could continue serving the community, employ doctors and nurses and advance the quality of care available in Bayonne.
This is what saved the hospital from bankruptcy and ensured the residents of Bayonne quality medical care. This is the kind of behavior that should be rewarded.
Tony Sayegh is a Fox News Contributor, National Political Correspondent for Talk Radio News Service, and Campaign Strategist at Jamestown Associates.