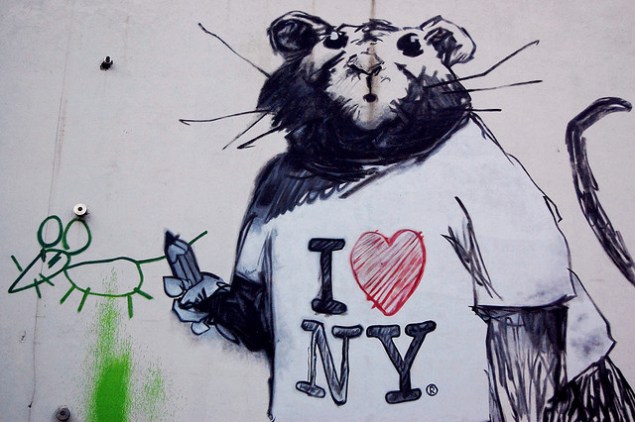 The fight to keep the city's burgeoning rat population at bay has been analyzed, and, not surprisingly, it looks like New York is losing.
Comptroller Scott Stringer ordered an audit of the Department of Health and Mental Hygiene, and the results–published October 10–reveal that the city may be struggling more than ever to quell the furry fiends, Gothamist reports.
New Yorkers have been on guard. In the 2013 fiscal year, there were 24,586 rat complaints, an increase of close to 2,000 since 2012.
However, Mr. Stringer's office discovered that for 24 percent of complaints the DOH response visits were not within the target 10 days–apparently the ideal time frame considering Norway rats–New York's breed of choice–have a gestation period of 22 days and are capable of having up to seven litters of 12 pups per year.
In other words, a whopping 160 complaints were ignored. However, while terrifying, this is out of over 24,000 complaints made throughout the year.
The audit goes on to say that in three cases out of 50, "one or more of the following conditions was found: rat droppings, burrows, uncovered trash cans and a water drainage pipe with a broken cover." Two of these sites passed inspection and another was marked "no access." 
"Without a vigilant and timely response by the city to citizen complaints, this problem will come back to bite us again and again," Stringer said in his call to arms press conference yesterday.
The comptroller's office has published a series of recommendations for the DOHMH, to which the Department of Health has responded, saying that they strongly disagree with the primary findings of the audit.
Whether you choose denial or paranoia, the struggle against pests wages on.