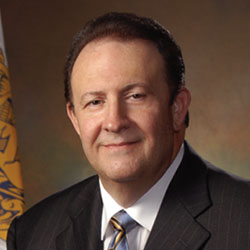 Newark City Clerk Robert P. Marasco confirmed that he will retire by the end of the year.
"It's the right time for me, age-wise and financially," said Marasco, 65, of Newark, who confirmed that he submitted his retirement papers on Monday afternoon. "I'm looking forward to spending more time with my [four] grown children and doing a little traveling.
"Last but not least, I want to stay active in the Newark community, but outside the government rather than inside the government," Marasco added, stating that he wants to work with charities and non-profit organizations that work in New Jersey's largest city.
Marasco began his career in Newark city government as an analyst in the clerk's office in 1979. He rose through the ranks in the office and was appointed as city clerk by the municipal council in 1987.
According to the retirement papers he submitted, Marasco's last day of work will be on December 31, the city clerk said.