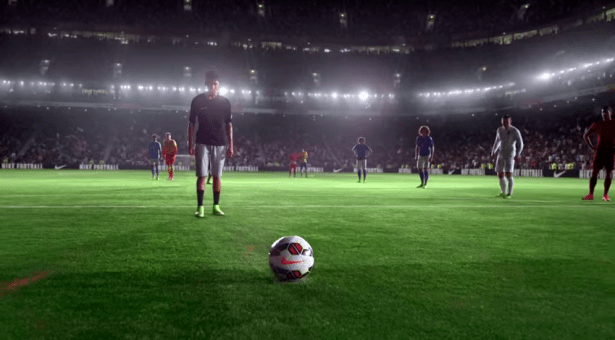 The viral video may be dead as far as ad campaigns go.
The idea of making it big through a single viral hit is not a realistic goal for most advertisers nor is it particularly effective in cultivating an ongoing relationship with consumers even when it does happen.
Instead, we're seeing a number of brands begin to adopt more pragmatic approaches to YouTube, including the "hero, hub, hygiene" strategy touted by YouTube.
This approach is comprised of businesses producing three distinct types of video for YouTube:
Hero content – major advertising initiatives that reach a wide audience (this could be a viral video or major commercial push)
Hub content – regularly released videos tailored to customers' passions and interests (typically a regular content series)
Hygiene content – consisting of the "always on" videos optimized to address potential consumer interests (this often takes the form of 'how to videos')
Nike Football
This holistic "hero, hub, hygiene" strategy has helped Nike Football grow its YouTube channel to over 1.8 million YouTube subscribers, making it the sixth most subscribed and ninth most viewed brand on the platform.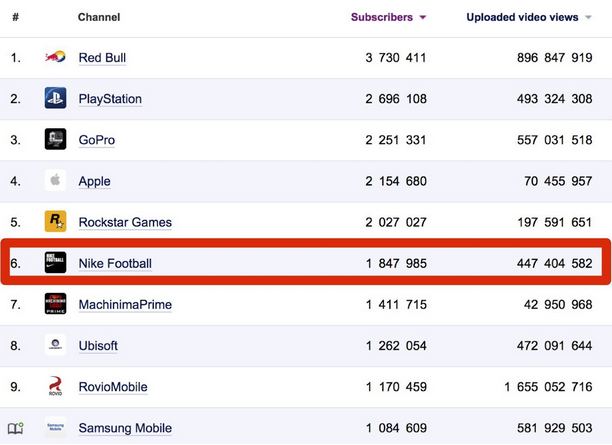 The channel's total number of subscribers has nearly doubled since the World Cup in April, when the brand released the runaway hit "Winner Stays." Many would assume the channel's success must be attributed to that video, which garnered garnered 94 million views to date.
However, that would be incorrect. "Winner Stays" resulted in only 75,000 new subscribers – less than 4% of the entire channel's total subscribers.
Instead, the growth of the Nike Football Channel has been the result of Nike's implementation of the Hero, Hub, Hygiene content strategy — a cumulative effort, rather than a single great leap forward.
Let's take a look.
Hero Content
As mentioned earlier, Nike Football's most prominent piece of "Hero" content comes in the form of their hugely successful (and unofficial) World Cup film, "Winner Stays."
"Winner Stays" was the crux of Nike's #riskeverything campaign which coincided with the World Cup. The film featured a "who's who" of superstar Nike sponsored athletes, including Cristiano Ronaldo, Neymar Jr., Wayne Rooney, Zlatan Ibrahimović, Gerard Piqué, Gonzalo Higuaín, Mario Götze, Eden Hazard, Thiago Silva, Andrea Pirlo, David Luiz, Andrés Iniesta, Thibaut Courtois, and Tim Howard.
The video starts with a group of neighborhood teens playing a pickup game of football. Soon their imaginations run wild as they morph into their heros (Ronaldo, etc) — the famous footballers they idolize. Meanwhile, the outdoor field morphs into a stadium with fifty thousand fans screaming their names along with all the flashing lights, glitz, glam and groupies one could imagine. The spot even features cameos from Kobe Bryant, and a CGI Incredible Hulk, and is set to the upbeat indie rock hit "Miss Alissa," by Eagles of Death Metal.
At over four minutes long "Winners Stays" is more of a short film than a commercial, and with its star-studded cast and high-quality production values, it's an iconic piece of "hero" content. These are the types of ads brands typically reserve for major events such as the World Cup, Super Bowl, or a major product launch.
[youtube https://www.youtube.com/watch?v=3XviR7esUvo&w=560&h=315]
Hub Content
To incentivize fans and subscribers to keep coming back to the channel, Nike Football has also been creating "hub" content for their channel. Nike Football's most recent implementation of this strategy comes in the form of its animated #AskZlatan series.
Hub content is best described as videos which are released regularly and "meant to entertain and keep an audience coming back" and the #AskZlatan series does just that. The videos feature a cartoon version of Swedish football star Zlatan Ibrahimović jokingly dispensing football and life advice in a series of 31 webisodes.  Viewers were invited to submit questions to Zlatan using the tag #AskZlatan, which would be answered in the short videos (most were under a minute).  To date the videos have generated over 1.6 million views.
Focused on entertaining subscribers, the #AskZlatan 'hub' content provides the existing community a reason to keep coming back. This is very different from the hero content which is pushed out on a massive scale (via media and PR) and to generate widespread awareness beyond the immediate community of subscribers.
[youtube https://www.youtube.com/watch?v=videoseries?list=PLmOt0Ey1uV4lzZ1437Z3oKfGLaKaKfnXm&w=560&h=315]
Hygiene Content
Hero content drives mass awareness, hub content engages the existing community, and hygiene videos acts as hooks to pull viewers into the channel – something Nike Football does very well with it's "Nike Academy" series. The Nike Academy videos are primarily "how-to" and training videos to help football players looking improve their skills, its content directly related to the brand and the consumer – the content appears in search around terms and information that footballers are actively searching for and pulls these viewers into the channel.
For example, the Nike Academy produced "Shot Stopping," a training video that goes through a typical warm-up, training, and drill routine that goalkeepers who attend Nike's football academy run through. The video also provides helpful tips and commentary from Nike coaches outlining the importance and rationale behind each drill. To date, "Shot Stopping" has generated over 478K views and is the #1 search result on Google and YouTube for the term.
[youtube https://www.youtube.com/watch?v=aOvEr_vb5yg&w=560&h=315]
Ultimately, Nike Academy videos are valuable resources for anyone who plays Football and may be searching for tactics to improve their skills on the field. Beyond Shot Stopping, the videos cover relevant topics such as Off Season Training, Direct Free Kicks, Defending: Body Position, to name a few. These academy videos, are the ideal "hygiene" content and now dominate search on YouTube around dozens of football related terms ensuring widespread earned viewership for the brand.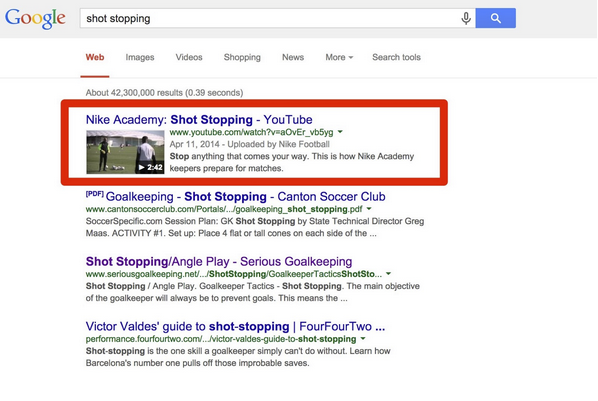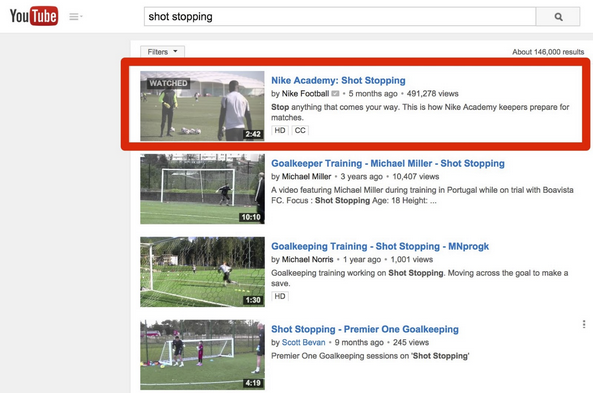 Conclusion
Nike Football's growth has been accelerated by the hugely popular "Winner Stays," which was supported by (what must have been) tens of millions of dollars spent on media which, according to Forbes, generated, "6 billion campaign impressions in 35 countries covering television, cinema, digital/mobile, gaming, print and outdoor. At least one third (1/3) of those impressions were on mobile devices".
However, it is their implementation of the "hero, hub, hygiene" strategy which has had the cumulative effect of earning the channel over 1.8 million subscribers.
By focusing on providing content that is hyper-relevant to their core consumer in the form of their Academy/"hygiene" videos, as well as their entertaining "hub" videos (most recently the #AskZlatan series), Nike Football has built a strong community of subscribers. This has only been amplified by their success with "Winner Stays," and the net result is a foundation of subscribers which Nike can continue to promote to again and again.
Brendan Gahan (@brendangahan) is a YouTube expert helping Fortune 500 brands with their YouTube influencer and community building campaigns. He was named Forbes 30 Under 30 in Marketing & Advertising and one of the 25 Top YouTube Business Power Players for 2013.