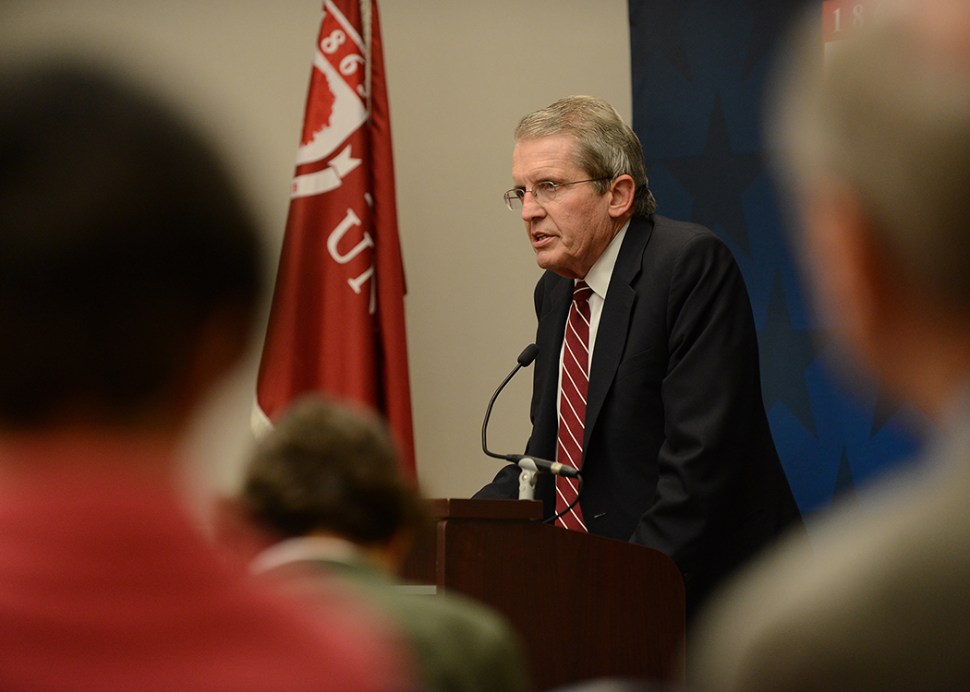 LAWRENCEVILLE – Contrary to what some have speculated, Jeff Bell sees an NJGOP united in its quest to send the Republican nominee to Washington in November — it's party members down there that are the problem.
"Washington has given us the back of their hand from the beginning, and I could speculate as to why but it's just a fact that they're not interested," Bell told PolitickerNJ following a program with the Rebovich Institute of Politics at Ride University last night. "They seem to be more interested in more red state, but they definitely have turned their back on this race."
Bell, who faces an uphill battle in unseating one term Democratic incumbent Cory Booker from his post in November, said that despite the private musings of some political observers — or the public critiques of some state lawmakers — Republicans in New Jersey have supported the candidate since winning the party's nomination during last year's primary. He said he's received particularly strong encouragement from Gov. Chris Christie, who most recently joined him at his second Republican fundraiser Tuesday night and plans to do some "personal" campaigning with him in the last few weeks of the election.
He did, however lament a lack of help from Republicans down in Washington, who he said have largely ignored his campaign efforts because of his unorthodox views on the gold standard and the Federal Reserve — two issues that are too far outside mainstream conservative politics and that pose a conflict of interest for many Wall Street-bedded lawmakers. Phone calls by his campaign manager to organizations like the National Republican Senatorial Committee have been met with silence, he said, and he's received little backing in terms of funding on the national level — despite having had the support of people like Bob Packwood, former chair of the Senate Campaign Finance Committee, during his first New Jersey senate race in 1978, when Packwood fully endorsed him and pledged $215 thousand (almost $1 million in today's dollars) to his campaign.
Bell said the likely issue is not Booker's lead over him — his 1978 opponent, Bill Bradley, was twice as far ahead in the poll's at this point in that race, he notes — but his choice in campaign message.
"Maybe it's because we have more Democratic races in play, but I think the big reason is they don't like my message, they don't particularly like ideologically conservative candidates  — particularly they don't like anyone who is critical of Wall Street," Bell said. "A friend of mine talked to them privately and asked 'what does Bell have to do?' And their answer to him was get New York off our back. And I interpret that as Wall Street."
Bell trails Booker by 15 points in the latest polling, and faces a paucity of funding and a disadvantage in name recognition among voters compared with the celebrity of Booker with less than a month left to go in the race. But he told PolitickerNJ he's making headway on both of those fronts.
Bell said Tuesday's night's event with Christie raised between $50,000 and $100,000, though he couldn't offer an exact number, and said the state party has agreed to spend $300,000 on voter contact for his campaign in the coming weeks.