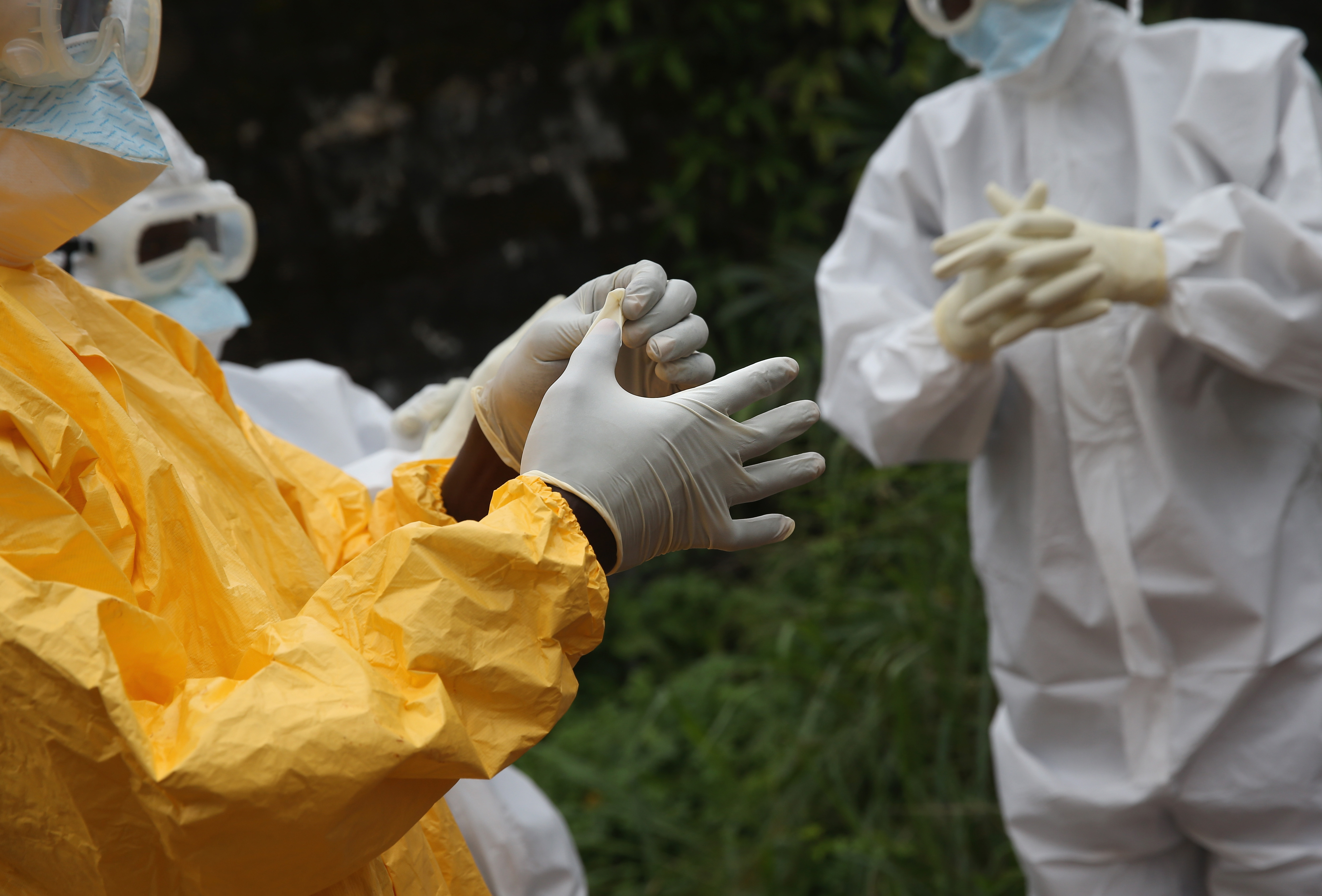 Mayor Bill de Blasio and top health officials said today that the city's Health Department had begun "active monitoring" of people returning to New York from West African nations affected by Ebola — a day after a doctor who had been working in Guinea tested positive for the deadly virus at Bellevue Medical Center.
"This is a new guideline. We will monitor anyone who returns from those three nations. We, our health department, will directly monitor them," Mr. de Blasio told the Observer during a lengthy and packed press conference at the Office of Emergency Management headquarters in Brooklyn.
The news comes a day after Mr. de Blasio and Gov. Andrew Cuomo announced New York City had its first Ebola patient — Dr. Craig Spencer, who lives in West Harlem and contracted the disease while working overseas for Doctors Without Borders.
The monitoring will be done in conjunction with the Centers for Disease Control, which is already tracking and screening anyone flying into John F. Kennedy and Newark-Liberty airports from West African nations, said Dr. Rima Khabbaz, the CDC's Deputy Director for Infectious Diseases.
New York City Health Commissioner Dr. Mary Bassett said it was formerly procedure that the CDC asked those returning to "voluntarily monitor" — to check their temperature, even if they had no symptoms.
"Then that changed to twice a day, checking your temperature. And now, we're not only going to give that recommendation to them, we're going to call them," Dr. Bassett said. "And we have the responsibility — we at the New York City Health Department, we for New York City residents — but this is going to be done across this nation. So that's what we mean by active monitoring. It's not only voluntary — we actually reach out to the person and talk to them about what temperatures they're measuring."
Mr. de Blasio added: "Daily contact."
Officials were unable to say when the monitoring had begun, whether it was in response to Dr. Spencer's cases specifically, or provide further details about what it might entail.
Asked how the city might deal with Ebola patients who were not as forthcoming or educated as Dr. Spencer — who was highly trained in recognizing and treating the disease — Mr. de Blasio said that while people have a right to do and say what they want, public health would come first.
"We insist upon cooperation in terms of knowing where someone has been and if they have any symptoms," he said.
Dr. Spencer remains in stable condition and isolated at Bellevue, Mr. de Blasio and health officials said today. His fiance is under quarantine at the hospital; two of his friends are quarantined elsewhere.
Health officials have cleared a bowling alley Dr. Spencer and the group visited, the Gutter in Williamsburg, as well as a Blue Bottle Coffee Shop on the High Line, two of the places Dr. Spencer has visited this week, as being safe. The department's "disease detectives" are currently working to clear a Greenwich Avenue location of the Meatball Shop that Dr. Spencer visited.
Mr. de Blasio and health officials — again assuring New Yorkers there was no risk of catching Ebola through casual contact — said they would provide a full accounting of Dr. Spencer's movements throughout the city since his return from West Africa later today.