BRIDGEWATER – The riding crops and English saddles have turned into Dunkin Donuts caps and gold laminated McDonald's name tags over the course of the last 30 years in Somerset County, Christie Todd Whitman country transformed by time into another NJ obstacle course of highway flotsam.
So forms the Route 22 battle front of Somerset County Republican Chairman Al Gaburo, who's looking to hold onto two freeholder seats here in the face of another aggressive push by his rival, Somerset County Democratic Chair Peg Schaffer.
Half the time the jousting ends up in Verve on Main Street in Somerville, with the main players huddled over drinks and plotting the next brickbat mail piece. The remains of genteel county roads – that lone cowboy at the beginning of the Stanley Kramer classic High Noon, Lee Van Cleef, was born here – look like a Hudson-style political warzone.
But although they respect Schaffer, Republicans are already gently privately high-fiving a week ahead of Election Day, convinced of those enduring political buttresses that have kept the county in GOP hands since before the time of Millicent Fenwick.
On paper, the Central Jersey county offers hope to Democrats, where they hold a slight registration advantage: 49,395 to 47,702, but can't get the coattails they need despite strong top-of-the-ticket performances here by their party.
Barack Obama won Somerset twice (79,321 to 70,085 for Republican John McCain in 2008; and 74,592 to 66,603 for Republican Mitt Romney in 2012).
When he ran statewide last year, U.S. Sen. Cory Booker came within 765 votes of winning Somerset.
The final results: Booker 28,539 to 29,304 for Republican opponent Steve Lonegan.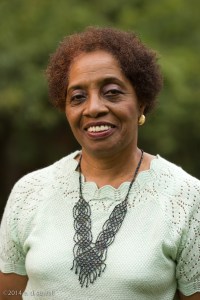 The presence this year on the GOP ticket of underfunded U.S. Senate candidate Jeff Bell coupled with visions of a hungry Booker and the Schaffer team's watchdog message for the 5-0 GOP-controlled freeholder board put Gaburo in attack mode very early.
"In Somerset, I can tell you there's an endorsement today from the Courier News for both of my candidates,' said the chairman, who's also grabbed three labor endorsements for his freeholder candidates. "I'm paraphrasing from the newspaper endorsement, but it's something along the lines of 'we understand the value of the watchdog element, but we also understand the county freeholders are doing just fine on their own.'
"The Republican freeholders spent less money this year than they did in 2008," Gaburo added. "People in Somerset County get good services. There are really no issues other than the ones the other side are trying to manufacturing. Most people believe Somerset County is going in the right direction. Thirty-percent say the country is going in the right direction, and in the county, 70% say the county is going in the right direction."
To underscore the point, the State GOP came in with artillery assistance in the form of mailers sandwiching Obama between the two Democratic challengers, Joan Pritchard (above, left) and Anthony "Tony" Pranzatelli.
The idea is the President was popular in 2008 and 2012, enough to carry Somerset.
Now he's under 50% here.
But Gaburo is amplifying the point by chopping away at Pranzatelli in county party mailers, deriding the notion that Pranzatelli could convincingly serve in the role of good government guard dog.
"He owns a family business on Main Street in Bound Brook," said the chairman. "There is a redevelopment zone that has been put in place and a no-bid contract awarded. Pranzatelli's wife on the Borough Council on July 22nd of this year voted in the affirmative for putting their property into the redevelopment zone, which by any measure, you can make the argument that any property will increase in value. At a minimum, she should have abstained. It's a clear conflict of interest by any measure. The reason she voted for it is because they didn't have a quorum."
Schaffer has the war paint on, though, unwilling to acknowledge that the Obama association does anything other than boost her team.
"They raised the stature of our freeholder candidates, who are now alongside President Obama, who won Somerset twice," said the county party chair.
In a re-vote on that redevelopment zone, Pranzatelli's wife recused herself, she said.
As for the Republican freeholders' record of providing what the people want, she slammed the Natiraar Property deal, which the county secured from the King of Morocco.
"They're taking open space dollars and using them not for what the middle class of Somerset County needs," Schaffer complained, citing the county's decision to lease the property to billionaire Richard Branson while defunding women's healthcare.
"It's a question of where they choose to spend their dollars," the Democratic chair added.
PolitickerNJ encountered a Republican insider last week at a bar and the source let his head fall on his chest.
"Peg," he acknowledged, "is relentless."
Schaffer has several obvious weapons this year that have further put Gaburo on high alert.
First, Booker obviously craves a win in Somerset, where he's used his personal connections to Schaffer and Vice Chairman Zenon Christodoulou to party build.
This past weekend, he did three events in Somerset, including phone banking, a Christodoulou backyard fundraiser and a spillover house party at Pritchard's house.
Like Booker, the 2017 gubernatorial candidates are throwing money at the Somerset Dems, too.
Jersey City Mayor Steven Fulop has ponied.
So has Senate President Steve Sweeney (D-3).
Others? Former U.S. Ambassador to Germany Phil Murphy, Assemblyman John Wsiniewski (D-19), and former State Party Chairman Tom Byrne have all donated to Schaffer's organization this cycle.
Former U.S. Rep. Patrick Kennedy (D-RI) of Brigantine hosted the Somerset Dems' biggest fundraiser of the season.
With Bell facing Booker, Democrats are responding to the Obama argument with ad of their own, attempting to brand incumbent Republican Freeholder Peter Palmer and his running mate, Franklin Twp. Mayor Brian Levine, as "Tea Party Republicans."
"All the polling says people are upset with Washington," said Schaffer.
If the GOP wants to blame Obama, Democrats say they can blame the Tea Party.
But a Democratic Party source said the GOP was smart to recruit Levine to run this year, noting his presence on the Republican ticket as Gaburo's secret weapon.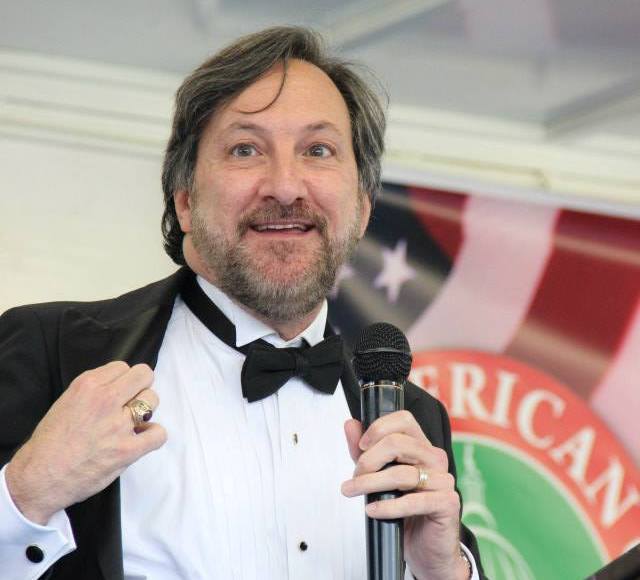 The biggest town in Somerset, Franklin is 3-1 Democrat.
Levine has been mayor of Franklin since 2004.
He's a hard core wonk.
"For me it's the financial end of things because I'm a CPA," Levine told PolitickerNJ. "I get my fingers in the numbers, and the county runs pretty well financially.
"Since my first election I've been independent," he said. If it feels good for them to label me, so be it."
Gaburo scoffed at the branding effort by his rivals.
"Brian has paid his dues," said the GOp chairman. "Franklin is a large important place. It made all the sense in the world for him to have Republican support. Support for Brian was a no-brainer. It made my job easy."
Schaffer doesn't buy it, poking fun at Levine's unsuccessful record of running for higher office.
"There's no question that Somerset County voters, an educated electorate, are increasingly supportive of bipartisan government,"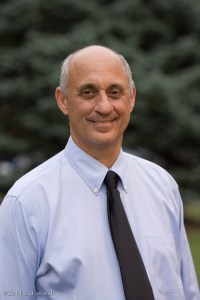 she said. "But the Republican's fear that Tony Pranzatelli, Joan Pritchard and the evolving demographic in our county may break their decades long monopoly of the county government has resulted in a candidate who is dying to get out of Franklin and will run for just about any open office.
"He ran and lost a gubernatorial bid and a senate bid, and has flirted with a run for the assembly and the US Congress," Schaffer added. "Maybe after he loses in Somerset he will offer himself up as a Christie alternative for the Presidential bid. We are hoping to give him that option by defeating him this November."
Sources say Booker has to pound out 53-55% to coattail Pritchard and Pranzatelli.
It's doable, argues one Democratic Party source, but tough.
They're close.
But, in the words of one Democrat, it was smart of the GOP, especially given the Bell factor, to employ Levine, a proven vote-getter in the county's biggest town, where Democrats outnumber Republicans 14,156 to 4,733.
"Somerset is cited as one of the best counties in the state for women's health," Gaburo said. "Democrats nationally are trying to drive a wedge on the issue of women. It's offensive. The whole issue on this Franklin piece, there's an employee who works for the county. There's an email where he was asked about an open space purchase on the Traprock property that the individual who works for the county says something about 'election time.' I don't know who that person is. There's nothing political about it. That acquisition has been in motion for quite some time. Supposedly the Franklin Council offended by this, but they voted 9-0 to put ten percent of the purchase price into the deal because it's so good for Franklin."
Schaffer shot back, "My understanding is they have not voted on it yet."
Come Nov. 4th, presented with Palmer and Levine v. Pritchard and Pranzatelli, the voters of Somerset County will.