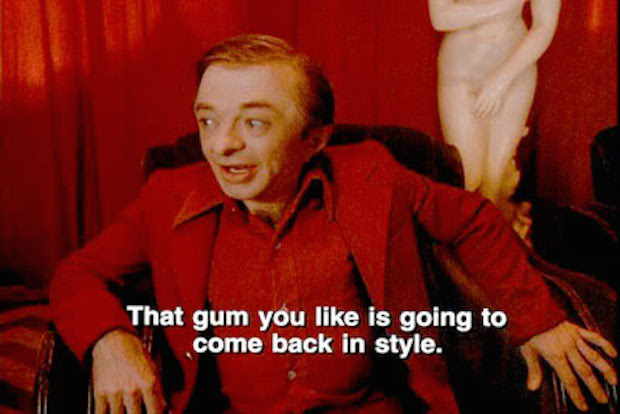 So Twin Peaks might be coming back–in some form or another–if you believe the Mark Frost/David Lynch tweets that went out today. Though why would you believe the 140 characters of a man who talks entirely in riddles?? Like I couldn't even follow his directions on how to make quinoa because my brain exploded halfway through his recipe vlog.
This is, of course, a reference to a line from The Man From Another Place, and it was the lynchpin (pun intended) in Dale cracking the case with a seance involving Leland and Ben and the giant and god…do you even remember what the fuck happened on this show?
[youtube https://www.youtube.com/watch?v=hjKZzKLpNII]
Here's the problem: Every time I get excited for some new teaser you've let slip about Twin Peaks: The New Class (call me, I'm open to changing it), it ends up being some DVD extra or deleted scenes from Fire Walk With Me. Not that I wasn't happy to have new footage of the Black Lodge, because back in my day, you could only get the first season on DVD and the second season was still on VHS and sold as a bundle package, which is bullshit because who wanted to watch that second season except for the first couple of episodes and the last one? Windom Earle and his stupid human chess game was bullshit, and so was Billy Zane and Heather Graham.
Sorry, I needed to let that out. Anyway, let's play dress-up as the log lady and hope for the best!