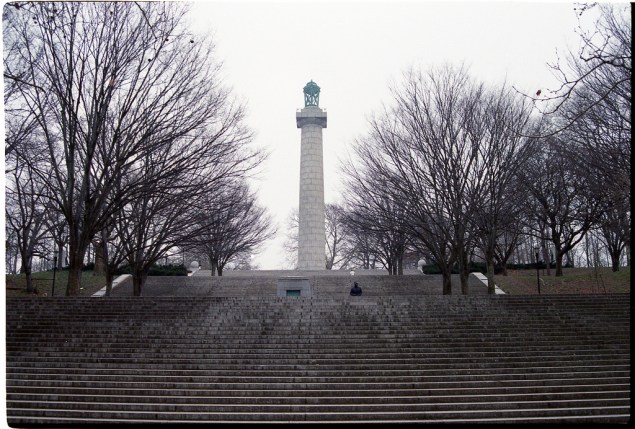 JPMorgan Chase is demanding a huge handout from the government, even as it continues to pare its workforce in the city, for building a new headquarters in Hudson Yards, according to The New York Times, which reports that the financial firm is seeking more $1 billion in city and state concessions to build a $6.5 billion corporate campus. The state is reportedly putting together a counter offer, with deputy mayor Alicia Glen telling the paper that "there's no way that the city would entertain a demand for a billion dollars in additional incentives at Hudson Yards."
What's more, the two sites in question are already getting $600 million in tax breaks, JPMorgan recently sold Chase Manhattan plaza for $725 million and The Times notes, the companies current home "is spread primarily over two buildings, at 270 Park Avenue and 383 Madison Avenue, which the bank could sell for a premium in the current real estate market."
Actually in need of a handout? In one census tract of Fort Greene, 86 percent of the children live in poverty, reports Capital New York, citing a study that found 30 percent of New York City children live in poverty. The census tracts with the most children living in poverty are, however, concentrated in the Bronx.
Fort Greene is also the site of a class war of another kind: tensions have surged between dog owners and a group of homeless men who make Fort Greene Park their home, according to DNAInfo. The men, quite understandably, are angry when dogs, which are allowed to run off leash in early morning, come over to jump and sniff on them. But dog owners say that the camp of homeless people have gone overboard, threatening to kill dogowners who walk by.
On the topic of homeless men and dogs, DNAInfo reports that the DA's office is moving forward with charges against the West Village homeless man whose dog was taken from him and euthanized without his consent this summer. The DA has charged the man with animal cruelty—the euthanized dog had health problems—and is trying to take the man's other dog.
Despite having arguably the best name ever, Pie Face, the Australian meat and fruit pie chain, is shutting down 5 of its 6 locations, Crain's reports. Do New Yorkers hate pie? Of course not! Crain's points to several problems with the company's fast and furious expansion strategy, which involved opening five new restaurants, some as large as 1,400 square feet, in two years and having some costly 24-hour locations.
The de Blasios have rented out their Park Slope home for $4,795 a month (despite having only one bathroom!) to the first people who saw the property, according to The Wall Street Journal, adding to the mayor's rental portfolio. "The folks who are renting were actually the first to see the house," spokeswoman Rebecca Katz told the paper. "They already live in Park Slope, and they wanted more space and a garden." Fancy folks!
The Times documents the apartment hunt of a 22-year-old photographer who can somehow afford to pay $2,000 a month in rent, but still has a hard time finding a share to his specifications that doesn't much exceed $4,000. Wanting to leave Chinatown, which he found "crowded and dirty" and "craving a neighborhood with cute coffee shops, where you have brunch with friend" he wanted a neighborhood with the "charm and a feeling of authentic New York." (Just not too authentic, like Chinatown, or anything too close to Canal Street). Also, he hated walk-ups, but his target neighborhoods were all filled with them. How inconvenient! "I am envisioning a TriBeCa loft with character in Greenwich Village, which is kind of impossible to find," says the man.
The Taxi and Limousine Commission is considering a new rule that would, if passed, come as blow to Uber and Lyft, Crain's reports. The rule would crack down on the now commonplace practice of drivers from one firm moonlighting for another, which the TLC says creates unsafe situations in which neither passenger or nor the commission can track drivers. The start-ups are, of course, opposing the law.
Pedestrians and cycling advocates are seeking a bike and pedestrian path for the Verranzo Narrows bridge, according to The Times, one of the few spans in the city that lacks bike lanes or a pedestrian path.