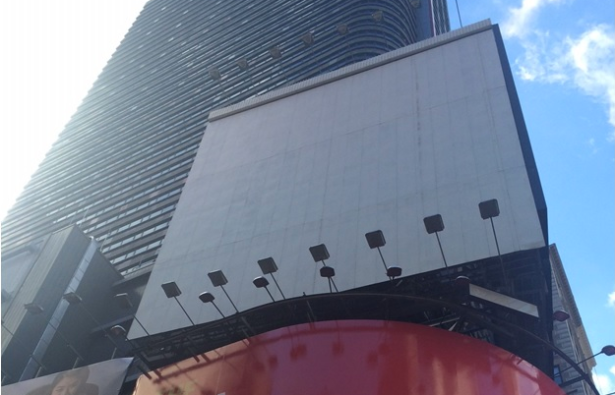 Well, the Pornhub billboard was fun while it lasted.
On Monday, in a glorious display of progress for sex positivity, Pornhub put up the first ever Times Square porn billboard — at least, the first ad since Times Square was basically a haven for prostitutes and peep shows. They debuted the ad with a performance from the Gotham Rock Choir, singing "All You Need Is Hand" and effectively sticking it to every mainstream advertiser that wouldn't let Pornhub run a commercial.
But yesterday morning, after a nearby hotel manager threw a fit about the ad, it was taken down. The billboard didn't last 48 hours.

Pornhub had already been approved for the ad by the company who sold them the ad space for $100,000. If they can't find a new home for the ad, Pornhub is confident they'll get a refund.
Even if Pornhub can't get any love, the company that owns the ad space is trying to lend them a hand in relocating the ad. So where will it appear next?
"Hopefully right across the street," Pornhub told Betabeat.