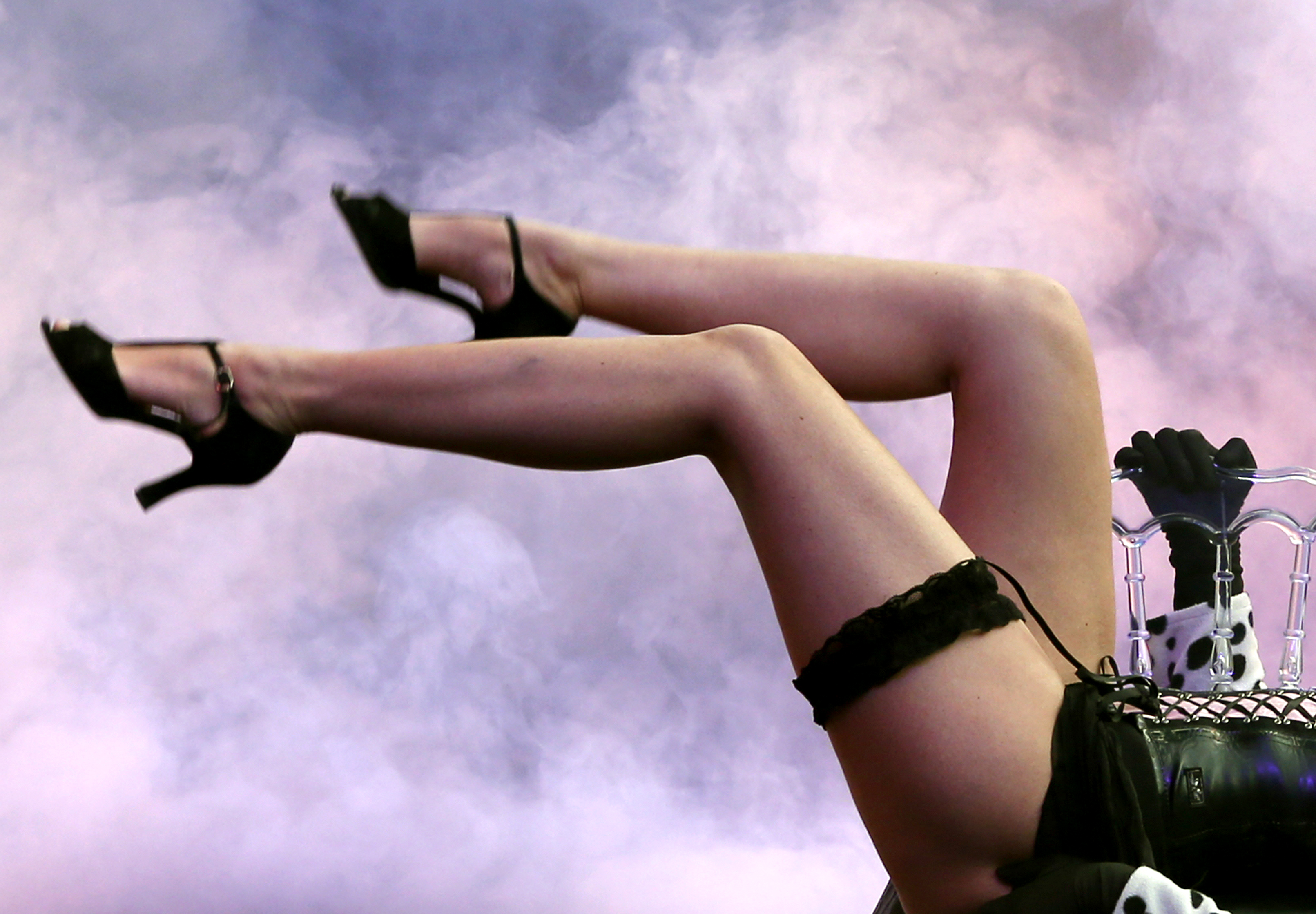 Porn companies have been trying to fight their way desperately into the mainstream and advertise their services where people will actually pay attention to them. They've been blocked from running Super Bowl ads, rejected from scheduling commercials during the Emmy's and even had billboards ripped down after they paid thousands of dollars to put them up. So, if major media companies won't let them advertise, they might as well push their product a little closer to home.
Show Palace, Long Island City's self-described "opulent" all-nude cabaret venue is launching SkinAds, an advertising program that will use the backs, stomachs, arms and legs of their performers as human billboards. This salacious ad campaign is brought to you by the same gentlemen's club that offered A+ students lap dances on finals week.
"With this offering, we're giving brands a new avenue to advertise," Show Palace manager Mike Diaz said in a release. "And, unlike billboards or newspaper advertisements, with the nature of placement—a naked woman's body—this offering can almost guarantee that advertisements will be seen."
Of course, this type of campaign brings up all sorts of questions, some of the lesser being: Do the women get commissions? Do they get any say over who gets to advertise on their bodies? Will banner blindness eventually set in? Does this still count as an all-nude show? What does a SkinAds rate card look like? We'll stop there.
The ads will go on performers' bodies as temporary tattoos, and enterprising ad salesmen can buy them in three-day intervals. Prices vary depending on ad size, time of week and location. Show Palace offers a "full body experience" package, which the company says "utilizes all body parts" to turn strippers into living infomercials.
Pornhub is the first advertiser to take Show Palace up on their new ad space, buying up a logo on the back of a stripper for 30 days because, as Mr. Diaz says, this client "understands the value of advertising."
PornHub VP Corey Price called the skin ads a "no-brainer."
"We're able to advertise in front of our target audience—those with an affinity for nakehod women," Mr. Price said in the release. "And, unlike our Times Square billboard, it won't get torn down by disgruntled business owners."
As for that billboard, it featured two hands making the shape of a heart and a tagline that read "All You Need Is Hand," a play on The Beatles' song "All You Need Is Love."
PornHub launched the nearly 60-foot ad in Times Square two weeks ago, but due to complaints from local businesses it was promptly taken down—a total shame, because given the 20 oversized Elmos and the 42nd Street doomsday demagogues, a safe-for-work billboard for a porn company is just about the least offensive part of a Times Square commute.