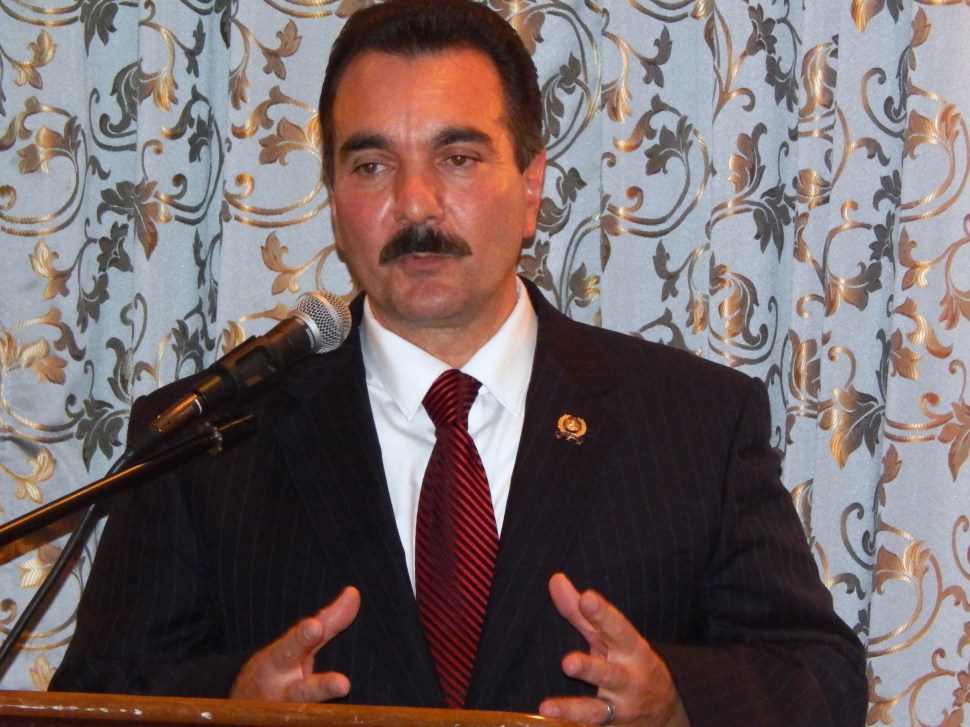 Secaucus – It's swampland here, which means battered catwalks take up the slack where the roads dead end.
Where those pedestrians are walking amid the jangle of bus and truck-heavy highway traffic creates questions that only those
narrow spaces leading into eternity can answer. But for the moment, a lot of those haggard types ended up in La Reggia, a swanky hall slung like a packing crate between strips of never ending roadway and river drift. Black SUVs with drivers faithfully inside as the engines idled hugged the curb like airport slag.
Democrats once cut the deal here that made Sheila Oliver speaker.
Now the undercurrent of mood engaged other players.
"Yes, indeed," said Assemblyman Carmelo Garcia (D-33), Hoboken, when PolitickerNJ asked him if he's running again.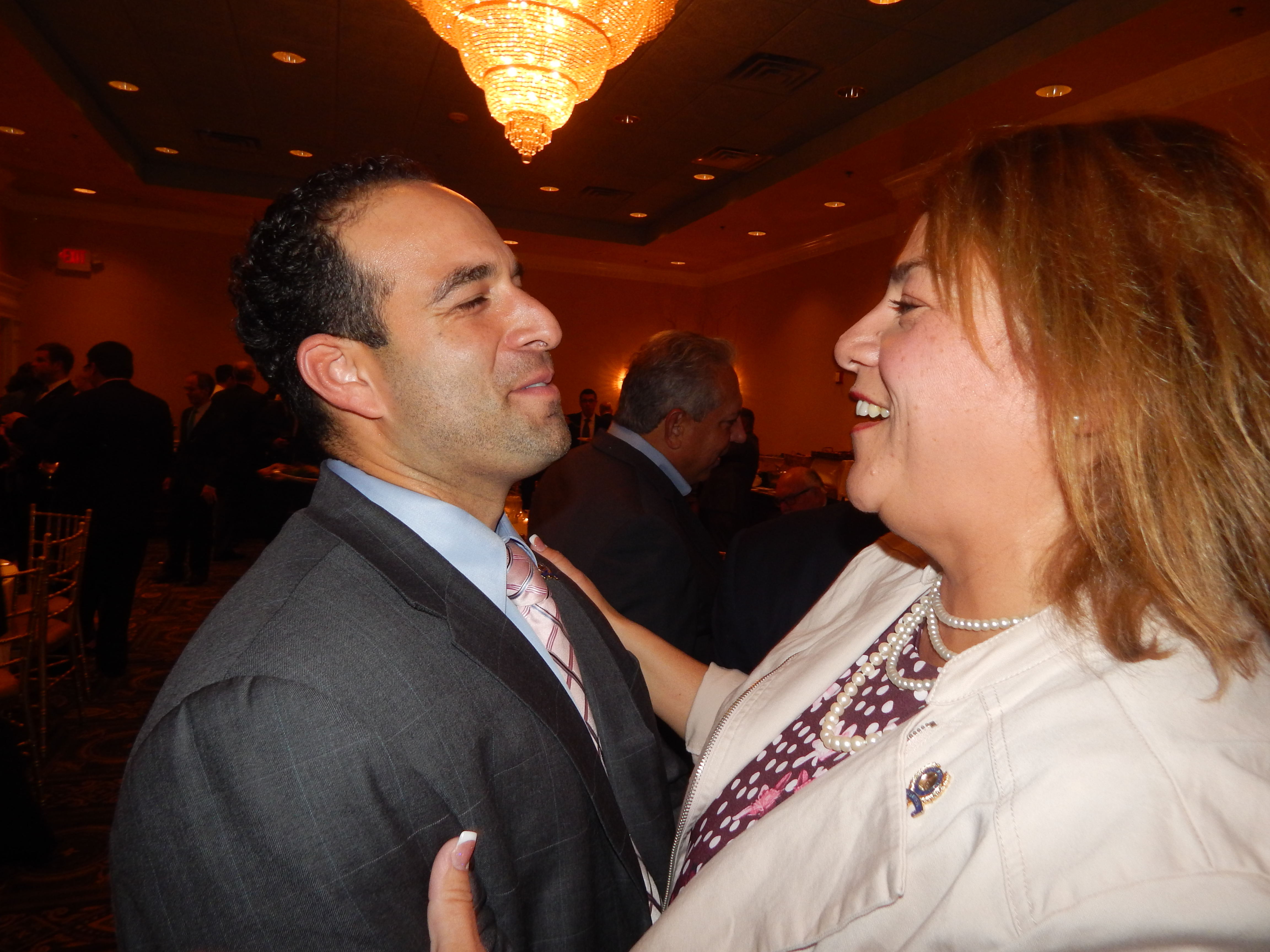 A night earlier an insider said there's no way state Sen. Brian Stack (D-33) would let that happen. Garcia secretly recorded people, apparently looking to trip up some of the very types pressed up against the hors d'oeuvres table in La Reggia.
Stack wasn't in this room tonight – but he still has a Hudson County sense of social etiquette, sources say, which means Melo, as he's called, will be gone-o next year-o.
That didn't mean Garcia couldn't radiate charm all around.
In any event, he wasn't the main attraction.
That distinction belonged to Speaker Vinny Prieto (D-32), Secaucus, who simultaneously serves as chairman of the Hudson County Democratic Organization (HCDO).
A lot of establishment power lined up to kiss the understated Prieto's ring at this, his party.
State Sen. Nick "Uncle Nick" Sacco (D-32) was in the room.
So was U.S. Rep. Albio Sires (D-8); durable insiders A.J. Sabath, Brian Hague, Maggie Moran and Bill Caruso; the usual gaggle of Hudson pols, Hoboken Mayor Dawn Zimmer, Weehawken Mayor Richard Turner, West New York Mayor Felix Roque among them, Hudson County Executive Tom DeGise a central figure; former Assemblywoman Joan Quigley (D-32); emcee Joey Muniz, along with farther flung allies – Assemblyman John McKeon (D-27) and Assemblywoman Valerie Vainieri (D-37).
Democratic State Chairman John Currie was in the room.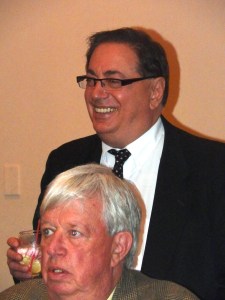 "Vinny's like a brother to me," he said.
Assemblywoman Marlene Caride (D-36) showed up.
Secaucus' own Paul Swibinski and son operated in the room.
So did The Jersey Journal's own Political Insider Augie Torres.
Bayonne Mayor Jimmy Davis was a friendly face in the crowd.
Conversation?
In one corner stood an insider with a forehead practically on the face of someone leaning over the Frankie Valli soundtrack to hear snatches of the following words: "I'm… telling… you… the Koch Brothers-Sheldon Adelson money will… be there for Chris Christie. That money will be there for Christie – mark my words – not Jeb Bush. He's running for president with that money."
Then…
CD5 buzz.
Given Roy Cho's striking distance performance in Wednesday's Monmouth University Poll, the Democratic Congressional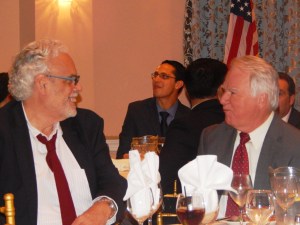 Campaign Committee "is looking" at Cho.
But it was Jersey City Mayor Steven Fulop who commanded the most attention along with Sacco and Prieto. With a cynical Torres craggily observing from a central table in the room, Sacco, Fulop and Prieto – with Muniz's help – appeared intent on projecting an unbreakable Hudson County triumvirate of power.
A likely 2017 contender for governor, Fulop expects to pour around $150,000 into races around the state this cycle. That number goes up when one considers the allies the mayor has prevailed on to play in those various theaters.
To Sacco and Prieto, that's God's work – or so it seemed to hear them tell it.
"He's putting the Democratic Party first when he's traveling the state," Muniz said of Fulop. "If it wasn't for him, Hudson wouldn't have become as united as it is now."
Fulop at the microphone said part of what he wants to accomplish is to reclaim the political glory Hudson County once commanded around the state.
"Everything's done through the organizations [in Hudson]," explained Sacco. "Steve could have been like a former mayor – antagonistic. …Instead, he helped heal. He put his own ego aside to make sure we function as a team."
Still, a North Jersey team differs from a South Jersey definition of that concept, Prieto argued.
"Sometimes I got to explain to them [South Jersey], it doesn't work that way here," the speaker said, in reference to South Jersey's ability to lock up its region with one voice.
In Hudson, individual mayors have their own personalities and points of view.
They can't rise to attention in lockstep. That makes it more difficult to keep an organization of mayors unified, Prieto said, which is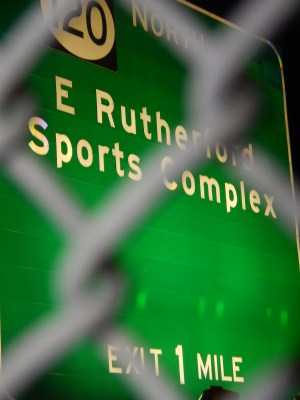 why he takes a special pride in having – apparently – been able to do that for the moment
PolitickerNJ reminded Prieto that upper echelon South Jersey Democrats are convinced party chairs like him who simultaneously hold county party power won't be able to resist a candidate like Senate President Steve Sweeney (D-3), who concentrates statewide power through Trenton politics.
Prieto smiled.
"I always tell people," he said, "you take care of home first. No matter what you are down there in Trenton, you must first take care of here."
Outside on Highway 3, "here" suggested no man's land, but in here, Hudson snuggled into the same recognizably Italianate space.