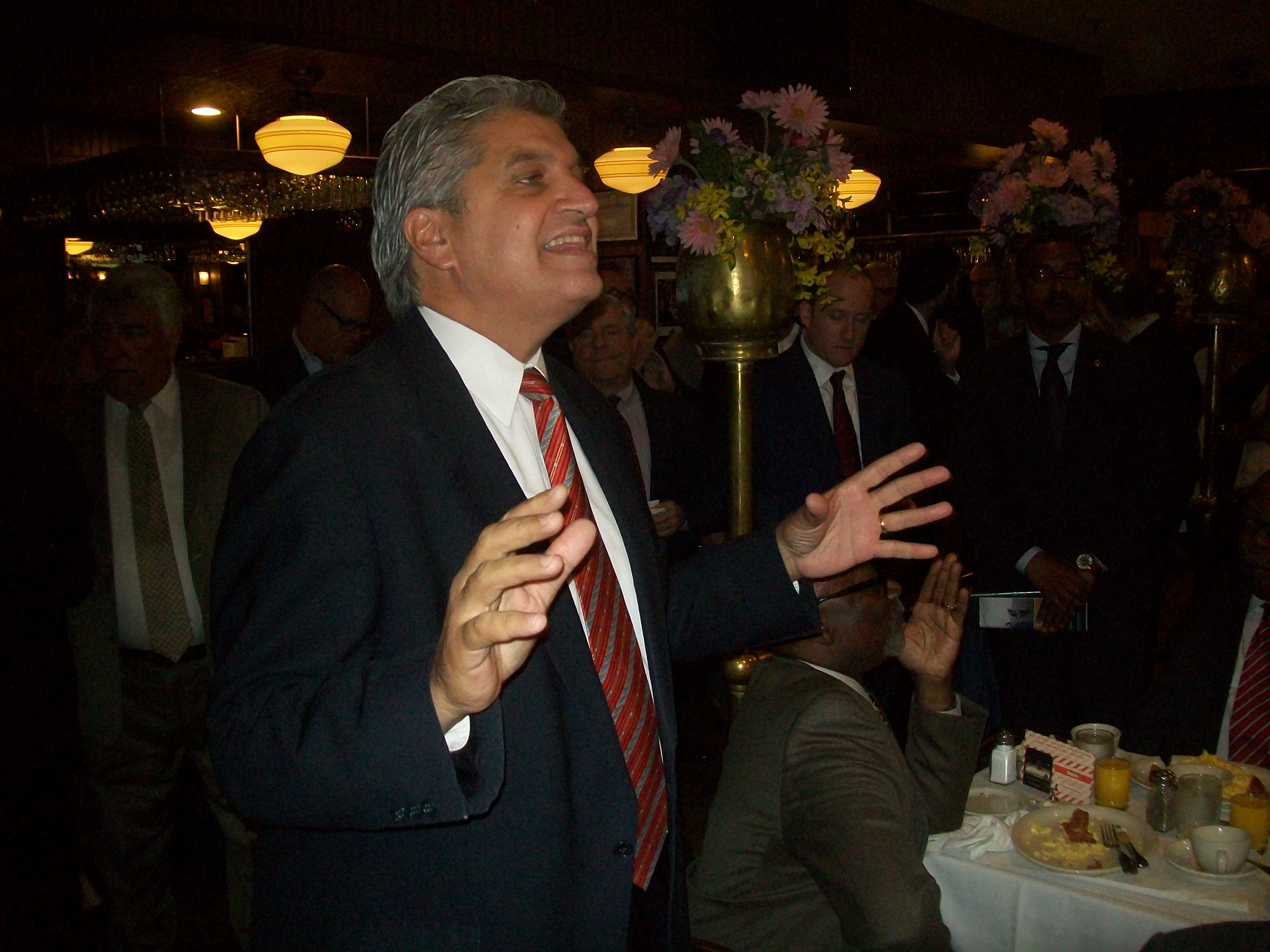 Domenic Recchia Jr. may have been lampooned on national television, but his fund-raising is still no laughing matter.
Mr. Recchia, a Democrat and former Brooklyn councilman, has $987,470 left in his coffers with less than three weeks to go before Election Day. That dwarfs Congressman Michael Grimm's $625,000 cash on hand, which also includes $431,788 in debt from legal fees related to his April indictment.
In the latest filing period, covering several months, Mr. Recchia raised about $416,000 and Mr. Grimm pulled in approximately $88,000.
The filings come as little surprise to close watchers of the race. Mr. Recchia, supported by the Democratic Congressional Campaign Committee, has always been a strong fund-raiser and consistently raised the cash to blanket the airwaves with television advertisements attacking Mr. Grimm.
Mr. Grimm, on the other hand, is alienated from national Republicans and cannot keep pace with Mr. Recchia in the cash race. However, the ex-marine–due to be tried in December for mail and wire fraud charges related to his management of a Manhattan restaurant–boasts superior name recognition and appears more easy on the stump than Mr. Recchia. Many Democrats privately fret that Mr. Grimm, leading by four points in one recent nonpartisan poll, can pull of the win.
"All the money in the world won't make a bit of difference when Staten Islanders and Brooklynites have a clear choice between Congressman Grimm, who has had their backs since day-one, and an ultra-liberal de Blasio puppet like Recchia whose votes to raise their property taxes and add more tolls on our bridges proves just how out-of-touch and opposed he is to the hardworking, middle class families of this district," said Nick Iacono, a spokesman for Mr. Grimm.
Mr. Grimm's small amount of donors almost all hail from the Brooklyn and Staten Island-based district. Donors include John Antoniello, the head of the Staten Island Republican Party, and the New York State Conservative Party. Mr. Recchia's donors and expenditures are more heavyweight: he spent more than $200,000 on media buys and raked in cash from donors across the city and country. Along with the DCCC and ActBlue, a prominent Democratic political action committee, donors to Mr. Recchia include former Council Speaker Peter Vallone Sr., who heads up a prominent lobbying firm.
"The reports filed yesterday reflect exactly what we hear on ground every day. It comes as no surprise that people aren't lining up to support Michael Grimm's toxic campaign because people are sick and tired of having a representative who is under a 20-count federal indictment for lying under oath, stealing from his workers, and hiding over $1 million in profits from his failed business," said Sarah Weinstein, a spokeswoman for Mr. Recchia.