This week's episode opens with a man who should be dead (David) standing over the grave of a girl who's not technically dead (Amanda). Pappa Beardo and Queen V visit what is presumably his daughter's burial site, but it looks like less of a somber occasion and more like a third date. There's a lot of touching going on for a cemetery.
Their day-date is later brought down by another person attempting to murder David Clarke. This time it's a mystery man trying to hit him with a car. All we know is that the driver might be one of Victoria's goons and he has a girly half-moon tattoo. We'll call him Moon Man for now.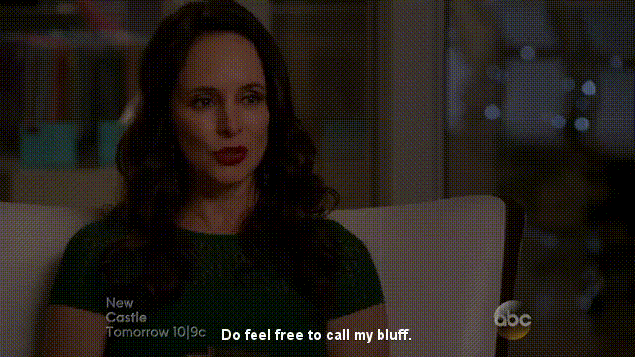 Jack continues to be the show's punching bag and gets suspended from the police force because of his connection to David Clarke. Really? That's your only reason, Chief? Charlotte can even tell and she's always intoxicated – he's a terrible cop. It's like he showed up one day and they let him pretend as long as his gun wasn't loaded. And if that shot of Jack shirtless was just so we'd let it slide, well, it worked. All is forgiven.
Officer Ben is reaching new levels of lame and trying to pin Conrad's death on Jack. So Ben is not just a bad character, but also a bad partner and an even worse detective (what part of alibi don't you understand?). He'll hopefully dig too much and be too well intended to survive. The truth doesn't set anyone free in The Hamptons.
Charlotte is back to being the worst, but it's not entirely her fault. Her steady diet of substances makes it easier for Victoria to manipulate her. V pushes her daughter away from Team Emily by pulling the Declan card, blaming his death on Em's lies. Char handles missing her dead boyfriend the only way she knows how – by creeping out his older brother because she's still mad he kidnapped her. Poor Jack.
Charlotte is having a lot of "I'm turning into my mother" moments this week, and not just drinking in a silk nightie. She plays David, bringing him to meet baby Carl knowing full well it's not actually his grandchild. When David finds out that Amanda was living above a dive bar, he doesn't even stop to say what a stupid baby name Carl is. He left his daughter endless funds and Nolan is seemingly to blame for not honoring his wishes. He's pissed.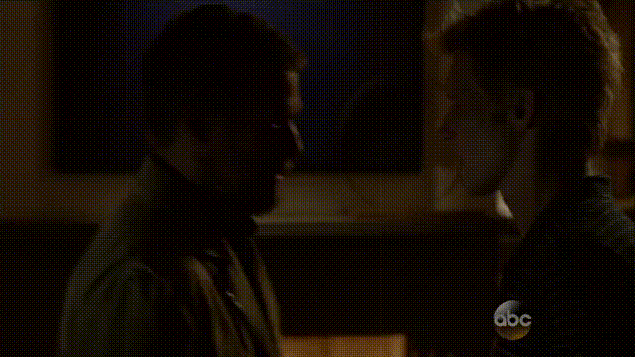 For Nolan, this looks pretty bad. Though they hugged, Nolan looks like some greedy guy who kept David's money from his daughter. It's unlikely that Nolan's vague, "trust your heart," response holds any weight. It's not even an answer to David's question, but it does confuse him enough to strain his bond with Victoria. Nolan may ultimately have to choose between blowing Em's cover and survival. If he dies, who get's to keep his outfits?
As if this episode needs more going on, the Daniel-Louise-Margaux love triangle intensifies with Daniel and Louise finally hooking up. He seems no longer interested in Margaux, but she wins him back with him back with business savvy and willingness to screw Victoria over. Dangaux is officially a team after they conspire with Emily to move David back into his old beach house, in exchange for media access. What could go wrong?
Marg's days may be numbered, as Louise is a special breed of crazy. She is after more than Daniel's body, and she can't use sex to get it until Margaux is out of the way. At least she wont die with those bangs from a few episodes ago.
Marg and Nolan aren't the only ones in danger. Charlotte ended the episode leaving a club with Moon Man in hand. Did Victoria hire him to go after her daughter, or is Char just really into bad boys? The difference with Char is that she's not a good enough person to kill off. This is a world where terrible people never really die, isn't that right Lydia? Char fits this bill.
Last night was really a throwback to the show's roots – when it was mostly about revenge, way too many subplots, and attractive people staring into the ocean. Emily gets the closest she's ever come to her real identity ("My father needs Amanda Clarke), and David's former house brings out dancing, beach-dad side.
For the first time, Emily is more concerned with love than revenge. She talks about winning David back like she got dumped for seeing other dads while he was gone. David picks up where she left off, with his own Revenge monologue that is fueled by misinformation. Like father, like daughter.