Thomas and Marina Shields Purcell did not make out particularly well on the "grand" duplex maisonette they owned at the co-op at 830 Park Avenue. Mr. Purcell, who was formerly the co-CIO of Viking Global Investors—and who is apparently in the midst of a sabbatical—and Ms. Shields Purcell, half-sister of Brooke Shields, bought the place, an "impeccably renovated" three-bedroom, for $7.475 million in 2007, over $500,000 more than it sold for the year before. But they managed only $7.05 million on the resale, according to city records—roughly a quarter million less than the most recent asking price cited in the listing held by Corcoran's Heather Sargent, Sharon Baum and David Enloe.
Ah, the vagaries of the market…Still, perhaps the pair was cheered by their purchase last year of yet another duplex just down the road, at 770 Park, which they acquired for $17.75 million, nearly $2 million less than the asking price. For that deal, the Purcells had the apartment's former owner, Hassan Nemazee, to thank. (Mr. Nemazee, a financial executive who'd also been a national finance chairman of Hillary Clinton's 2008 presidential campaign, likely didn't feel especially gracious; he'd been sentenced in 2010 to a 12-year prison term for a $292 million bank fraud.) Anyway, the Purcells appear to have been unwilling to drive too hard a bargain, which no-doubt pleased buyers Christopher and Laura Heintz, seemingly more corporate types, albeit with a flair for alpine adventure.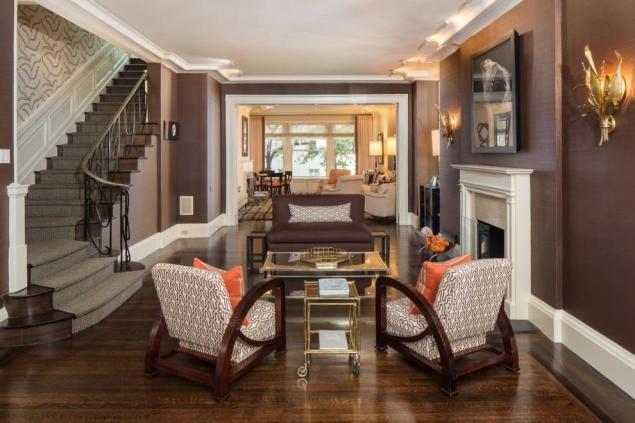 And the deals don't stop there! A few floors up at 830 Park Avenue, for another duplex, this one sold by the estate of George C. Kern—who founded Sullivan & Cromwell's mergers and acquisitions practice, making him the venerable firm's top money-maker in the late 1970s—buyers Samantha and John Gellert got themselves a roughly $600,000 discount on a place that ultimately went for $7.33 million, according to city records. (Deborah Kern, no relation, also of Corcoran, had the listing.) And thank goodness for the Gellerts. The missus, the couple's Times wedding announcement made sure to note, is "a great-great-granddaughter of the financiers Daniel Grey Reid, who operated the American Tin Plate Company, and John A. Topping, the chairman of Republic Iron and Steel," and, if that wasn't enough, also "a granddaughter of Henry J. Topping Jr., who was married for a time to the actress Lana Turner." Mr. Gellert, for his part, is a senior energy executive.
No wonder prices are falling at 830 Park—they'll let in just about anybody these days!