During their lifetimes Pierre & São Schlumberger amassed one of the most important private collections of modern and contemporary works to date, in addition to being known for the great impact they had in New York and Paris as benefactors of the arts. Now, Sotheby's announces that over 90 artworks from their collection of 20th century art will hit the auction block in New York this fall at their Impressionist and Modern and Contemporary Art Day and Evening Sales. The auction house's combined estimate for works from the collection by Mark Rothko, Ad Reinhardt, Adolph Gottlieb, Andy Warhol, Salvador Dali, and Pablo Picasso, among others, is over $85 million.
Prior to marrying, Pierre worked to collect great works of modern art from artists like Pierre Bonnard, Henri Matisse, and Piet Mondrian. But after wedding São in 1961 their combined interests grew to include renowned contemporary artists of the time such as Rothko, Warhol, and Robert Rauschenberg, many of whom they developed close personal relationships with through the Post-War art dealers Alexander Iolas and Ileana Sonnabend.
Warhol's A Group of Four Portraits of São Schlumberger (1974) (estimated between $2 and $3 million) was initiated by the artist himself and based on a Polaroid he snapped of her at the Carlyle Hotel in New York, which he later used to make the work. They were the first of Warhol's patrons to commission him for a silkscreen, according to the press release.
"Pierre and São Schlumberger belonged to one of the most important collecting dynasties of all time," said Oliver Barker, deputy chairman of Sotheby's Europe in a statement, adding, "but their vision was entirely their own: a unique aesthetic that blended their European roots with their American experience."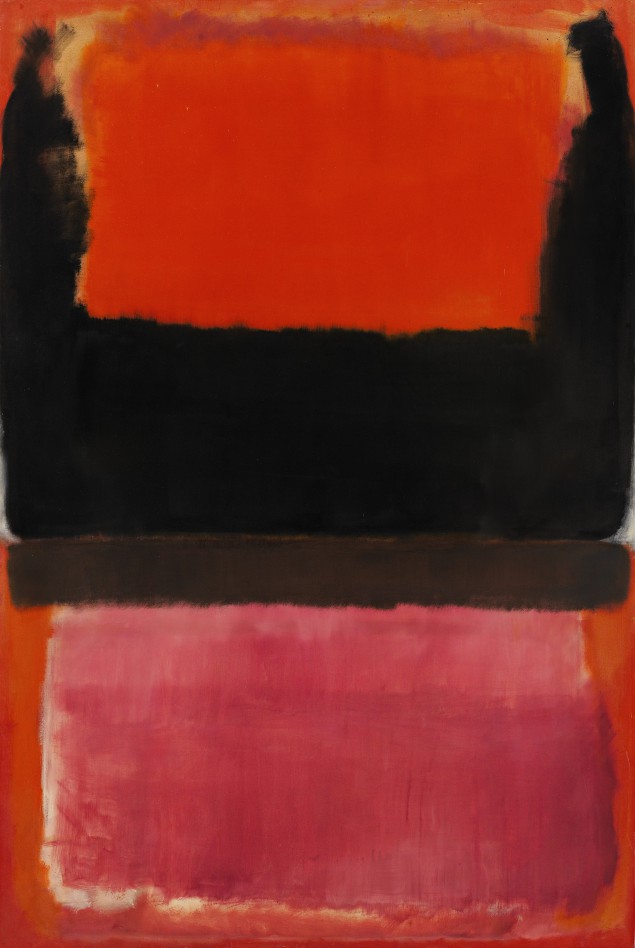 As benefactors, the Schlumberger's helped fund a restoration of Versailles, and supported early operas by Robert Wilson. They donated pieces by Ellsworth Kelly and Frank Stella to the Pompidou Center, where they served on the board, as well as gifted a Piet Mondrian grid painting to the Museum of Fine Arts, Houston. Whether out and about at society events, or within the walls of their eclectically decorated private residences, they were central figures of the art world.
Expected to lead the sales is Mark Rothko's No. 21 (Red, Brown, Black and Orange) (1951). The painting has never been offered at auction before, and has been part of the Schlumberger's collection for over 40 years, bought directly from the artist's estate. Mr. Barker remarked, "Among the finest examples of the artist's work remaining in private hands, No. 21 (Red, Brown, Black and Orange), could easily achieve a price in excess of $50 million."
Other significant works included are Reinhardt's Blue Composition (1952) (est. $5-$7 million), Gottlieb's Burst painting Red and Blue (1962-65) (est. $2-$3 million), John Chamberlain's early Mr. Moto (1963) (est. $1.8-$2.5 million), and Picasso's portrait of his children Claude and Paloma titled Les Enfants (est. $5-$7 million).
The artworks will be on view in Hong Kong and London before going to auction in New York on November 4, 5, 11, and 12.