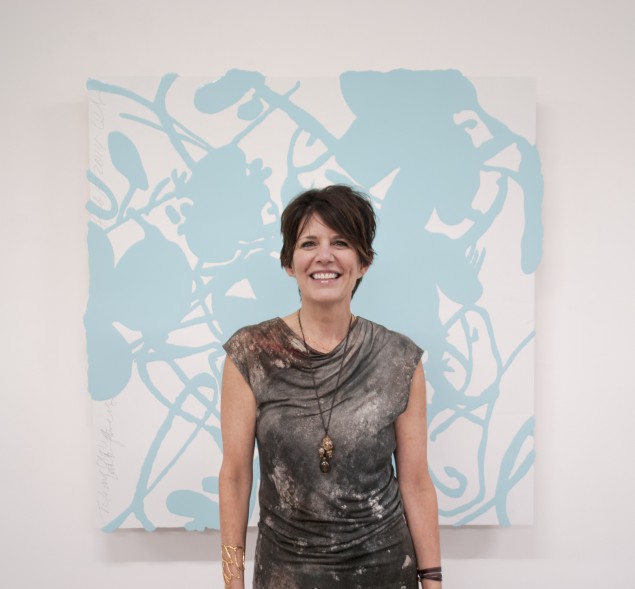 Ryan Lee  continues to expand in big ways. The gallery has just made a new hire, appointing former Marlborough Gallery director Kim Schmidt as its new director of sales. Ms. Schmidt has been with Marlborough since 1996, where she was a director of the gallery as well as head of the print department.
One reason for the move, she told The Observer, was timing. "It is incredible how since their move in April, the gallery is really expanding not only with their beautiful new space and the addition of new artists to the roster, but with their programing as well," she said. "I really admire the incredible roster of both established and emerging talents that the gallery represents, and I am excited to have the chance to work with a new and diverse group of artists as well as expand the secondary market business." She begins her new job at Ryan Lee today.
But that's not all for the gallery. As Ms. Schmidt pointed out, in April 2014, Ryan Lee relocated to a new space at 515 West 26th Street in Chelsea that doubled its size, and launched RLWindow, an elevated exhibition space for video, installation, and performance, that is viewable from the High Line. And today it makes good on its promise to add more artists by announcing representation of Tim Braden, Anne-Karin Furunes, Mariam Ghani, and Joan Logue.
London-based artist Mr. Braden had his first show with the gallery this past summer, an exhibition of bright abstract sculptures and paintings titled "Porthmeor." Ms. Furunes will have her debut exhibition in the winter of 2015, and is recognized for her photorealistic portraits created through tiny perforated holes on canvas. Ms. Ghani's video work Going, Going, Gone was recently on view at the gallery's RLWindow space, and she will have her first solo show in the spring of 2015. Known for her video portraiture, Ms. Logue has been working with the medium since the late '60s and will open her first show October 16.