WHAT: "Marisol: Sculptures and Works on Paper"
WHEN: October 9, 2014 – January 10, 2015
WHERE: El Museo del Barrio, 1230 5th Avenue, New York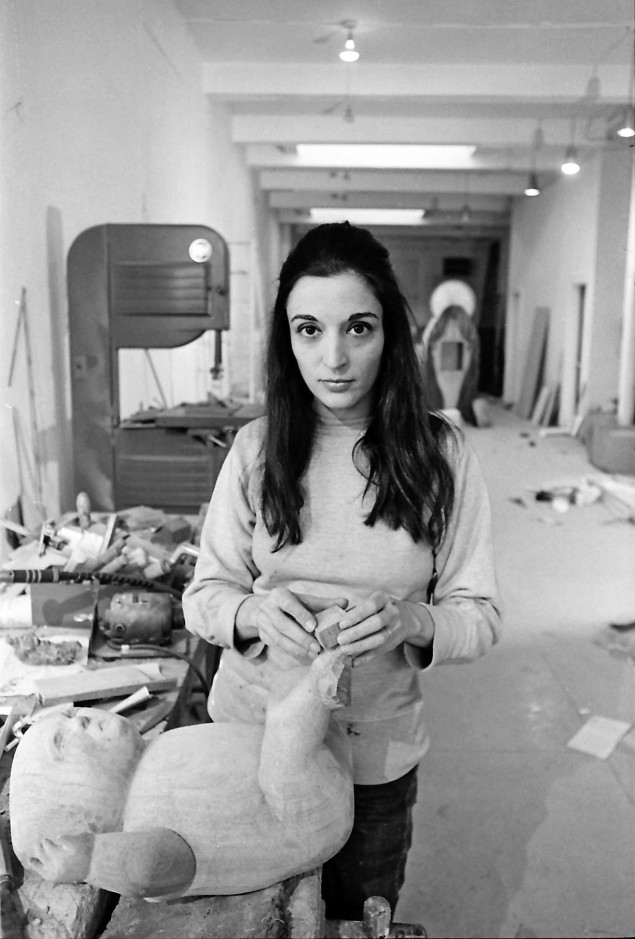 WHY THIS SHOW MATTERS: "Marisol: Sculptures and Works on Paper" at El Museo del Barrio brings together 30 artworks, in addition to a collaborative installation of Self-Portrait Looking at the Last Supper at the Metropolitan Museum of Art. This is the first retrospective to juxtapose the Venezuelan-American artist's drawings with along her three-dimensional sculptures. The result is a tightly curated and marvelous glimpse at an insightful and underappreciated pop artist.
Born Maria Sol Escobar, she adopted the singular use her childhood nickname "Marisol" early on in her career as a way of standing out in the highly competitive New York art world, said Marina Pacini, chief curator at the Memphis Brooks Museum of Art and organizer of the exhibition. At the show's preview, Ms. Pacini stressed, "It was important for her to be seen through the lens of Venezuela, as so far she's mostly been seen through the lens of New York."
The show provides a panoramic view of her career and work, from early sculpture that sold well with her first dealer Leo Castelli to technically rigorous, thematically turbulent drawings and prints from the '70s. Her first show with Castelli was in May of 1957, followed quickly by a solo show the fall of that same year. Notably, her solo show with Castelli preceded ones by Robert Rauschenberg and Jasper Johns, an indication of her early popularity.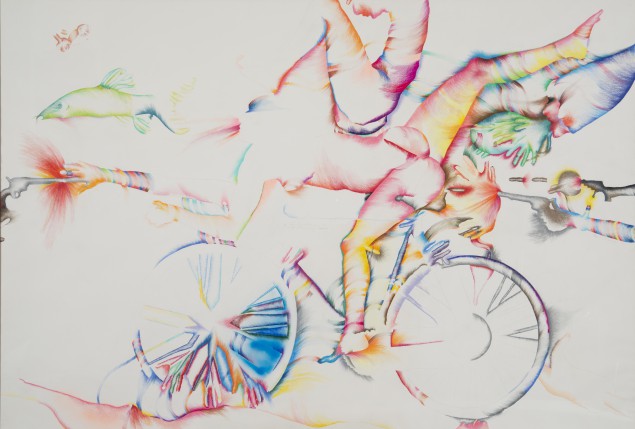 The Family (1969), a rare, commissioned work for the Memphis Brooks Museum of Art, is arguably one of the most important works of the show. It depicts the iconic nativity scene retooled in neon lights and bright colors. Marisol simplified elements of the human form into blocky geometries while delicately carving others from wood.
But as soon her career gained steam, she fled to Italy. A wall quote by the artist next to the work Tea For Three (1960) explains that leaving was necessary to free her from the constraints of society, and that she believed her best work was made after returning to New York in 1960. El Museo's show proves that despite the physical distance, the quality of Marisol's artwork and the depths of her explorations never foundered—in fact, they only grew more complex, more intriguing.