Senator Bob Menendez (D-NJ) is hitting the campaign trail on Friday in a battleground race where the incumbent faces a significant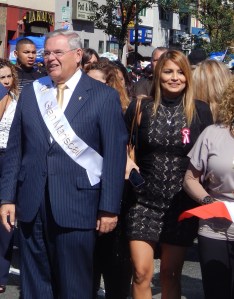 re-election challenge, according to up-to-the-minute polling.
The senior senator from New Jersey plans to head to Colorado tomorrow to campaign for his colleague, incumbent Democratic Sen. Mark Udall.
A Quinnipiac Poll released today shows Udall running behind Republican challenger Cory Gardner, 41-47%.
To date in this cycle, Menendez – chairman of the Senate Foreign Relations Committee – has not played a vigorous out-of-state campaign trail role.
As Larry Sabato's Crystal Ball anticipates a net gain of between 5-8 Republican seats to swing control from 53-45 advantage Democrat to 49-47 Republican, and the Princeton Election Consortium foresees a similar 51-49 advantage GOP outcome, Team Menendez's most visible late-in-the-game fundraising has been for a pair of gubernatorial – not senate – candidates.