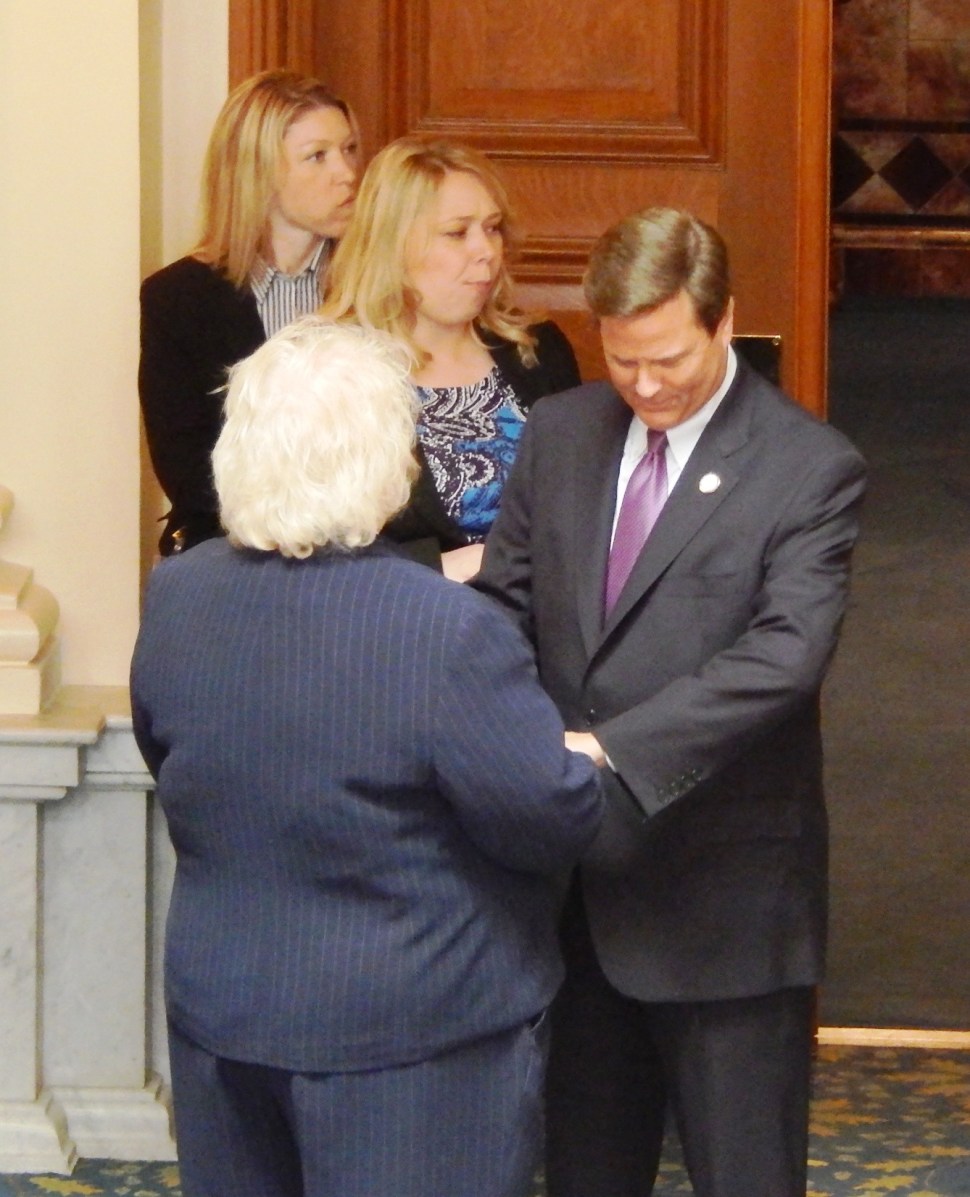 This is just the first in a series of regional capsules examining the state of a regional party lineup – in this case the South Jersey Democrats – and the potential for movement.
Below are ten elected players in the South Jersey Democratic Party universe and their best chances for moving and where – and what might speed or inhibit their movement…
Donald Norcross
The younger brother of GN3 (pictured above) will go to Congress with a win over GOP upstart Gary Cobb – but don't discount him for the future in a statewide capacity. As long as his big brother wields power and controls legislative majorities, the brown-haired public eye Norcross has political flexibility.
Steve Sweeney
You doubt his ability to project? We're four years away and the Building Trades have already endorsed him for governor. He has built solid relationships around the state – notably with Essex County Executive Joe DiVincenzo, state Sen. Brian P. Stack, Senate Majority Leader Loretta Weinberg (D-37), state Sen. Paul Sarlo (D-36), and Assemblyman (and Union County Democratic Chairman) Jerry Green, and intends to leverage those relationships into advancing his own political career: whether it's to governor (the most likely power path), U.S. Senate or the U.S. House of Representatives.
John Burzichelli

Envisioned by insiders as the obvious chief-of-staff in a Sweeney administration, he truly comes as part of a package with the LD3 boss – the intellectual of the legislative team with a hip, movie-making twist. Keep your eye on him. If Sweeney runs statewide, look for Burzichelli to move up and run for the seat of his longtime ally in a Democratic Primary. Much of this list hinges on the recognition of South Jersey making a firm stand in 2017 to retain the dominance it has now, and in LD3, with Sweeney in another field of play, the obvious man to hold the senate seat is the former mayor of Paulsboro.
An insider said it best the other night at dinner: Bonnie Watson Coleman stayed in the lower house in order to make a play for speaker. That's why she never went after the LD15 state senate seat. She had a better play going for the throne in the assembly. So too must Greenwald for some time now have weighed his own shot at more power by staying in his house of choice and holding out for the right moment to move upward within the assembly – not unlike the way Joe Roberts moved to finally nab the speakership. Sweeney's power complicates things for the LD6 assembly majority leader, however, for if South Jersey intends to consolidate power for Sweeney's gubernatorial run, they will need to empower more than one northern ally, quite conceivably giving both the speaker's and senate president's chairs to some combination of Essex, Hudson and/or Bergen. Where does that leave Greenwald, who already has one of five Trenton-based power positions in the state? Does he go gray in the lower house in hopes of a future opening? Not likely. It's also probably inconceivable that he would oppose the South Jersey Democratic organization and jump in with a Steve Fulop or Phil Murphy. What's more probable is Greenwald running for the senate seat now occupied by Jim Beach and quietly waiting for Sweeney to belly flop in 2017 so he can undertake his own, gray-side-burned version gubernatorial run in 2025. Or maybe there's a quality cabinet position for him with Sweeney – AG maybe?
Troy Singleton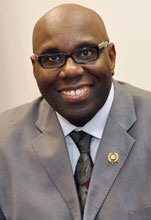 This is interesting. South Jersey sources talk about the probable retirement of several veteran Democratic brand names, Jim Whelan, Fred Madden and Steve Sweeney (from the senate, at least), among them. To give itself the best shot at maintaining all seats intact (and maybe even adding a senate seat!), the South must put LD7 in play in 2017 and single out conquest of that office currently occupied by veteran Republican Senator Diane Allen. That means the ascent of either Singleton or his district-mate, Herb Conaway (see below). Political advisor to the Carpenters and an acolyte of former Speaker Roberts, Singleton seems tailor-made for the speakership. But like Greenwald (above), he suffers a timing factor created by Sweeney playing the role of gubernatorial contender and the immediate legislative leadership limitations that places on the rest of the sitting senate president's mates. Sweeney can't get anything from the north by promising the speakership to Singleton. Thus, the Singleton story is one more illustration of how Sweeney seemingly stymies those two young men most obviously right on the bubble of power. But when one considers the discipline of the South Jersey Democratic operation and the horrific downside for Singleton (a staunch Building Tradesman) or Greenwald (his late mother a dear friend of GN3) if they step out of line, it also confirms the power structure Sweeney commands as he undertakes his own advance.
Herb Conaway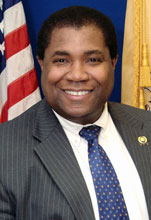 Arguably the smartest man in the legislature (certainly the most degreed with medical and juris doctor diplomas on the walls of his office), the senior LD7 assemblyman with an independent streak is in position to move up to run for state senate if Singleton doesn't (that's a big if); run against Singleton for the state senate seat on the line with a gubernatorial challenger to Sweeney (Singleton would run on the line with the sitting Senate President, no question); or conceivably undertake his own sunset campaign for governor or lieutenant governor. As one who could pose a headache for those South Jersey others more insulated by the machine, he's in a powerful position right now.
Dana Redd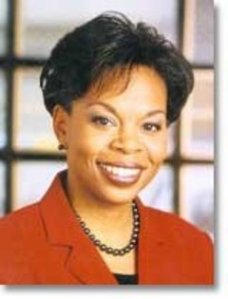 The success she's had as mayor – much of it the byproduct of South Jersey's enduring alliance with Gov. Chris Christie – has a double edged quality. Mention Redd's name as a possible contender for a job beyond city limits and the inevitable response runs something along the lines of, "But Camden needs Dana." What that means is that when there's buzz around an empty senate seat (which is what the LD5 seat will be when Norcross becomes senator), Redd's name surfaces briefly and then vanishes. In the event that Sweeney fails in a Democratic Primary for governor, Redd's the kind of name that could surface as a lieutenant governor pick by a Fulop or a Murphy in a post Democratic Primary bloodbath show of unity.
Jeff Van Drew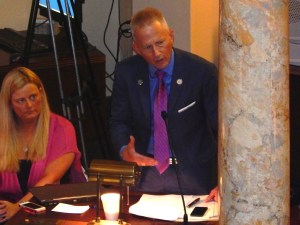 If you want to glimpse the closest thing there is down South to a Brian P. Stack event, go to one of the LD1 senator's events, which generally look like staging areas for a military invasion. Bill Hughes, Jr., who on Monday will be in attendance at a South Jersey rally with U.S. Sen. Cory Booker (D-NJ), desperately wants the CD2 seat currently occupied by U.S. Rep. Frank LoBiondo (R-2). A Stockton poll earlier this month shows the son of the former congressman of the same name within striking distance. But if he doesn't finish the job this year, Hughes, Jr. will probably face his stiffest challenge two years from now from Van Drew, who – depending on the polls and the top of the ticket – could finally take his shot at LoBo. He either does that – or remain senator for life, which could mean another term.
Vince Mazzeo

Whelan nearly didn't run for re-election last year. He's mortified what's happening to his beloved city with the mangling of the casino industry and projected loss of regional jobs. If the veteran senator doesn't run in 2017, look for Mazzeo to step up and run for the LD2 state senate seat. Every piece of legislation gets kicked through Mazzeo's wheel house these days with an eye to giving him a record to run on when he has to move up in four years.
Rob Andrzejcak
Just like Mazzeo (above), the Iraq War hero finds himself in the position just a little over a year into office – of potentially having to shoulder a state senate seat, in his case in the event that Van Drew leaves for Congress (assuming he's successful) or retires in 2017. It probably makes organizational good sense for Van Drew to run against LoBo in 2016 and leave Democrats a seat they can fill with his political protégé Andrzejcak, who in turn can run as the senate incumbent in 2017 as South Jersey attempts to secure the seats it has now with a new round of play