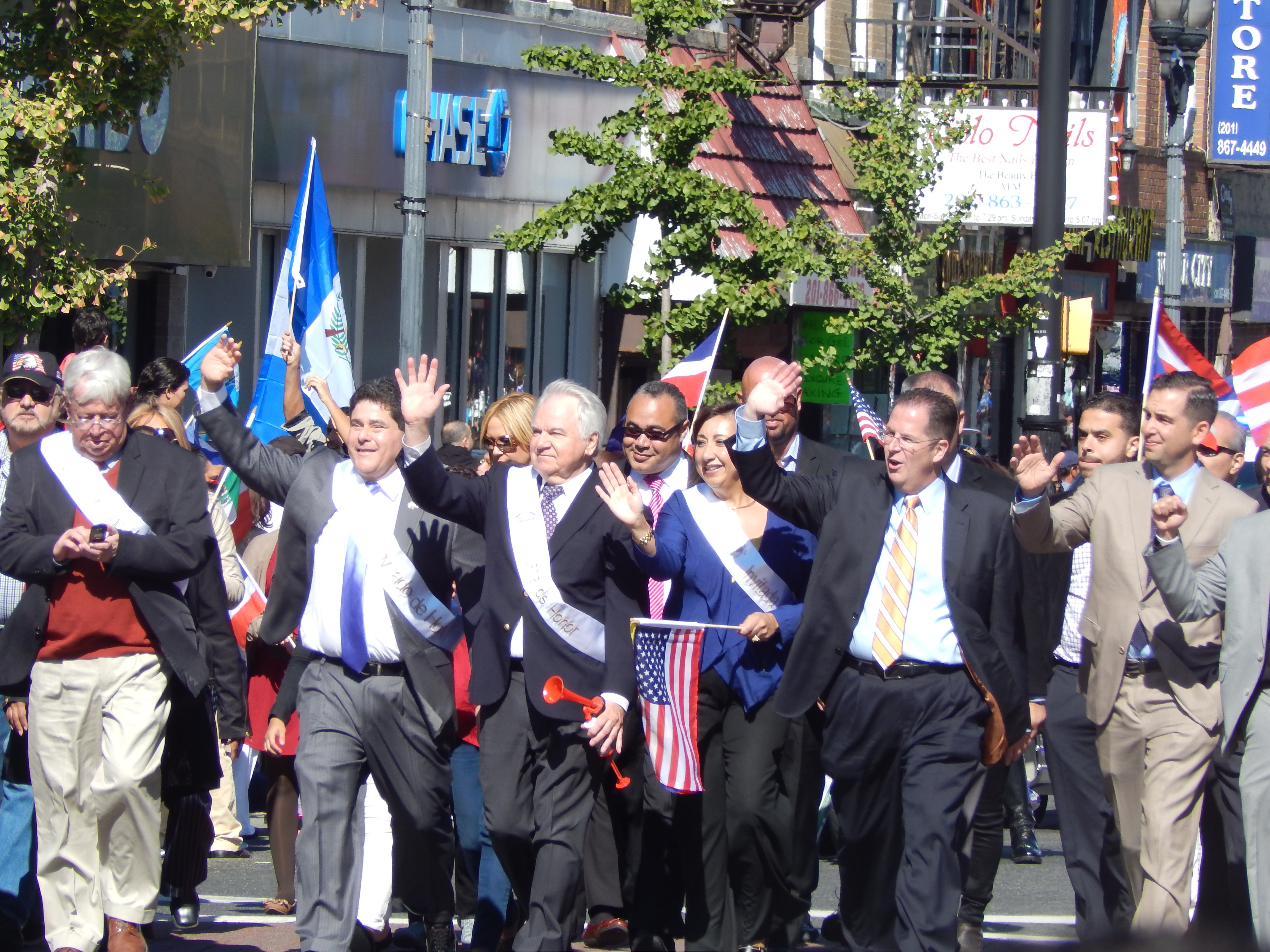 HUDSON COUNTY – Two U.S. senators led the caravan, but local dynamo state Sen. Brian P. Stack (D-33) received the most shouts from the sidewalks as the crowd passed.
Walked with lunging, almost Groucho Marx-sized strides, Stack commanded attention on every block, signaling a high comfort level with once again serving as a focal point of politics as statewide aspirants fall over one another to get to key party power centers.
In the words of one insider, "Stack's an attraction. People have to come to him. He doesn't go to them."
Last week it was Senate President Steve Sweeney (D-3) letting himself be seen in the crowd of Hispanics around Stack.
Today it was one of Sweeney's same-party rivals.
At Stack's shoulder walked neighboring Jersey City Mayor Steve Fulop, like Sweeney a 2017 gubernatorial hopeful.
Hudson sources describe their relationship as very good right now.
That's what it looked like as they spent two and a half hours together at the parade in a trudging crowd of other Hudson County pols, including Weehawken Mayor Richard Turner.
The two names up for election next year walked most visibly in the vicinity of the mayor: West New York Mayor Felix Roque and Hudson County Executive Tom DeGise.
Now firmly entrenched in the Nick Sacco political stable, Roque has a date next year with Commissioner Count Wiley, who's running against him.
So far, DeGise doesn't have a challenger.