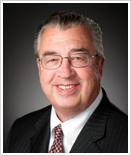 Mark, Matt, Dan and Tim Sheridan issued the following statement concerning the weekend death of their parents, John and Joyce Sheridan.
The family will have no further statements and requests respect for their privacy.
"The death of our parents has a left a hole in our hearts and family that can never be filled. Their passing is a tragedy to everyone who knew and loved them as we did. We are so grateful for the outpouring of support we've received over the past few days and want to thank everyone for your prayers and kindness. While we have always known it, it is comforting to be reminded so often that our parents were incredibly special people who made it their purpose to make a difference by touching the lives of so many in ways big and small.
"We ask everyone to remember them as the wonderful parents and friends they were. Remember them as two people who loved each other, their family, and their friends generously and unconditionally. Remember their smiles, their hugs, and their laughter. Remember them as people who brought out the best in everyone around them.
"We cannot fathom, much less explain, the circumstances of their passing. Losing a parent is painful. Losing them both has been excruciating and we ask everyone to respect our need to privately grieve, process our loss, and support each other as the family our parents raised us to be."