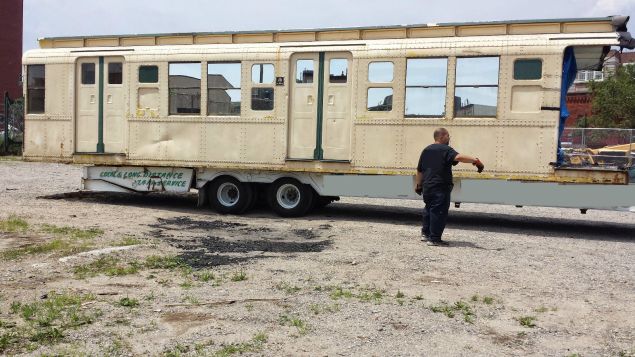 There are probably a lot of weird things sitting in storage lots in Canarsie, but the most impressive might be this rare 1935 R6 subway car that recently went up for sale on eBay.
Taken out of service in 1975, it's one of just seven remaining R6 train cars out of 500 built for the city, according to the auction listing. And it can now be yours for the modest price of $24,000.
The car is in pretty good condition: it boasts the original hand straps and seats, which were reupholstered in the 1980's. One end of the car was sawed off so that it could be affixed to a Staten Island kosher deli, where it served as customer seating until 2012, owner Sal Pallante told the New York Daily News.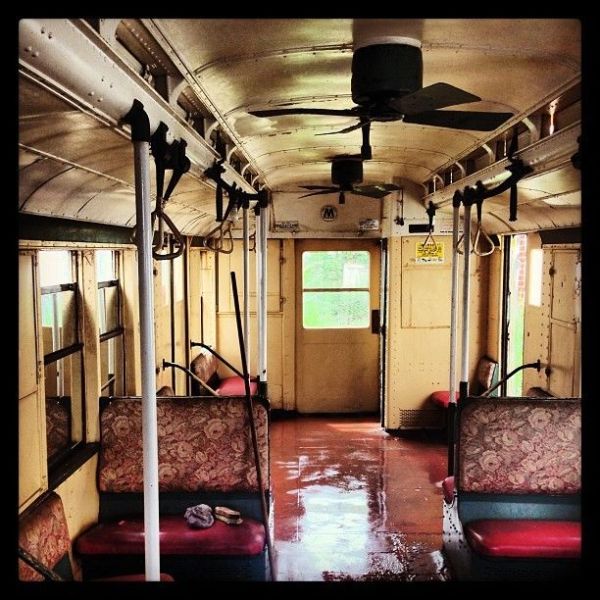 "This is a rare, once in a lifetime, opportunity to own a major piece of New York City history," the eBay post reads. No bidders have come forward yet, and the auction is set to expire on Sunday at midnight.
The most important takeaway of all might be that subway cars used to have ceiling fans. Unsafe? Yes. Hearkening back to an earlier, simpler time? Absolutely.