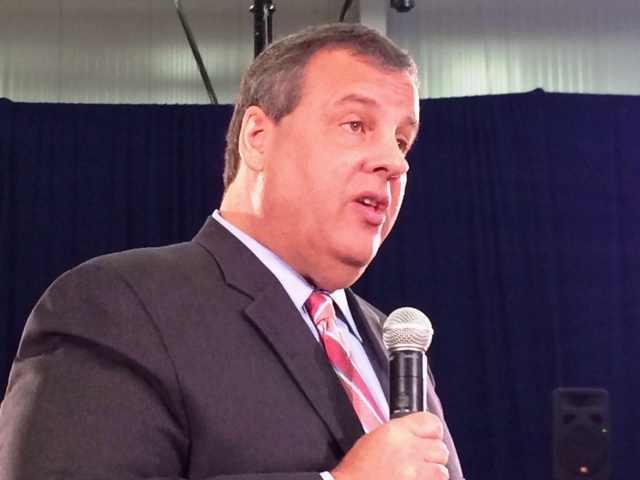 As nascent 2016 presidential contender Governor Chris Christie circulates in the national spotlight with hopes of regaining stamina after a politically unsound 2014, the following considerations arose this week…
The King of all Media is nuts about Christie

Radio talk show host Howard Stern announced his endorsement of Chis Christie for president. While interviewing Meghan McCain, Stern announced that he found Christie to be one of the "warmest human beings" while Meghan McCain strongly disagreed with him. Meghan McCain and Chris Christie have had a public disagreement since her interview with CNN where she claimed that she no longer "liked" Chris Christie.
Christie Moves and Shakes on the Campaign Trail

As chairman of the Republican Governors Association (RGA), Christie has been on the move for a cumulative 94 days outside of his home state stumping for other gubernatorial candidates. Christie raised a record-breaking amount of $90 Million dollars for the RGA, visiting more than 34 states.
Christie goes for "Make-Over"
The Washington Post detailed Christie's efforts to reach out to his constituents despite criticisms of time spent traveling. From attending a Camden high school football game, to the NAACP event that occurred this past weekend, Christie is seeking to project the sense that he warmly connects with those in his home state.
Traction or Slippage?
A Rutgers-Eagleton Poll revealed that 45% of registered voters disapprove of Christie while 42% support the Governor's efforts. David Redlawsk, director of the Eagleton Center for Public Interest Polling, noted that these are the lowest ratings for Christie since he has taken office. When it comes to prez politics specifically, Christie's not doing great in Iowa either, according to a Bloomberg Poll.
Bully Crackdown Comments
While on 101.5's "Ask the Governor", Christie discussed the recent events that went on at Sayreville High School regarding the atrocious hazing and sexual harassment scandal that came to the media forefront last week. Christie responded by stating that he had signed into law one of the most powerful anti-bullying measures in the nation, but admitted tthere still is a long way to go before we can say that this is no longer an issue.