At some point in your life, provided you're attractive, reasonably fit, and look good wearing one of those flimsy buffs as a tube top, you might find yourself on the cast of Survivor, shipped off to some distant island alongside 17 crazy strangers. Hey, it's not that unlikely — we're on the 29th season of this godforsaken show, after all. For your convenience, I've assembled nifty survival guides based on each week's episode, just in case a future season is calling your name.

When Jock Rocker, who literally expressed his desire to fight another contestant, finally gets his crazy butt kicked off the show:
Do: Rejoice. John Rocker sucked.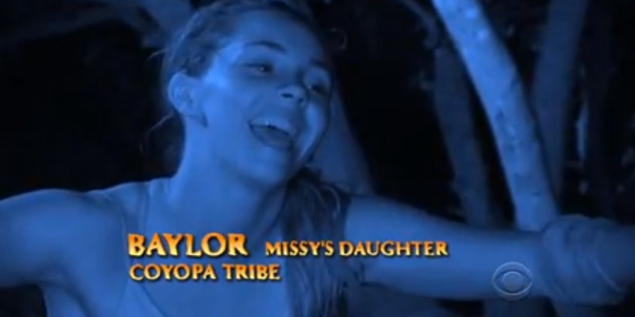 Don't: Be the one guy who didn't realize the rest of the tribe was voting against John "If-you-were-a-man-I'd-punch-your-teeth-out" Rocker. I love you so much, Dale, but STEP IT UP.
When you finally find the flint you thought was lost — the one for which you gave up that shiny, awesome fishing gear:
Don't: Be that annoying guy who complains about all the fish he be catching, if only he'd had the fishing gear this whole time.
What does Drew think, that he'd be hauling in lobster and blue-fin tuna on the reg? Drew can't even weave two palm fronds together. "He says he can do all these amazing things and then he sleeps for four hours," Kelley astutely points out.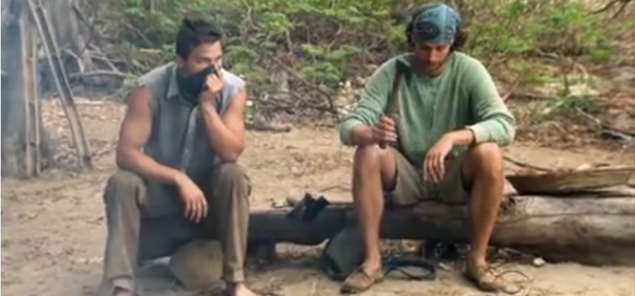 When you get to the Reward Challenge and come face-to-face with His Majesty Jeff Probst, Keeper of Important Survival Shit:
Don't: Barter with Jeff to get the fishing gear back. Honestly, I thought we'd been over this: if there's one thing Probst loves — besides wearing dorky hats and Aeropostale-esque shirts — it's being a dick to people who try to barter with him.
Still, Drew is fixated on the idea that "without [him] these people would be nothing" — his words, not mine — so he asks if Hunahpu can exchange their unused flint for some fishing gear. It's a no-go, obv. "Put the flint back. You made the trade," Jeff says, sassy as ever.
When your tribe wins the Reward Challenge and has to choose between "campfire food" and a pile of pillows and stuff:
Don't: Choose the campfire food. For people who've been subsisting off rice and sticks for three weeks, that plate of enormous sausages is more or less a one-way ticket to Diarrhea Island.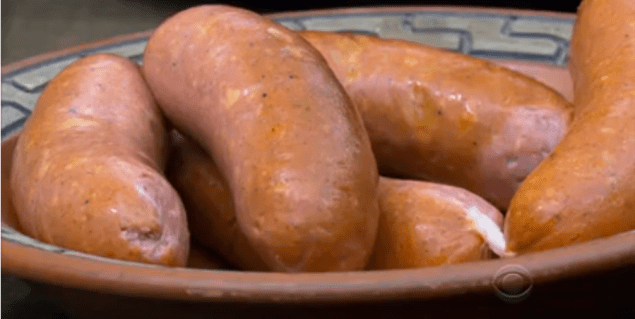 Do: Choose the comfort gear. Good decision-making skills, Hunahpu.
I NOW INTERRUPT OUR REGULARLY-SCHEDULED PROGRAMMING TO BRING YOU THIS ADORABLE SHOT OF NICARAGUAN RODENTIA:

When you return to camp after learning your jerk-off boyfriend has been voted off the other tribe:
Do: Tell everyone you're doing okay and that you're happy you can focus on your own game now. That makes you sound like a very reasonable person, Julie, despite your fruitless dedication to turning that Survivor buff into a viable tube top.
Don't: Try to get viewers to feel sorry for Johnny John. "Things like this happen all the time, where he's automatically judged from day one," Julie complains to the camera. I hate to break it to ya, Julez, but people's negative judgement is kiiiinda justified when your BF announces he genuinely wants to punch opposing tribe-members in the face.
When you're stuck on Exile Island with nothing to do but think about how awesome and smart you are:
Don't: Convince yourself you're God. "I'm really just out here to strategize and manipulate minds," Drew says, running his fingers through his luscious, luscious locks. At some point in his "strategizing," Drew decides he's going to purposely lose the next Immunity Challenge for his tribe, because he wants to weed out some of the "snakes" on his team.
Drew's like an evil, scheming mastermind, except you get the sense that all his plans are as terrible as his bartering skills.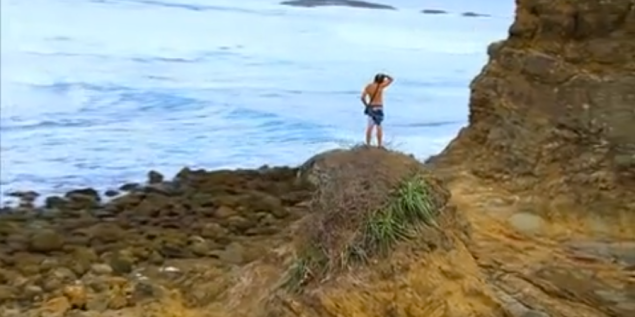 When you're constantly bickering with a spoiled tribe-member:
Do: Have a mature chat that goes something along the lines of, "Baylor, stop being a lazy butt head and clean the pot before you make rice in it again." Alec is right: Teamwork is important, and will make Coyopa stop sucking so badly at challenges.
Don't: Make your problems with Baylor all about your deep-rooted family issues. Alec starts talking about how Baylor reminds him of Drew, and how his dad was never able to teach Drew life lessons, and all of a sudden I feel like I'm sitting in on a Christy family therapy session and it's TOO MUCH FOR A DUMB SURVIVOR EPISODE, OKAY?
When the Immunity Challenge involves swimming, running, jumping and climbing at above-average speeds:
Do: MAKE SURE YOUR CLOTHING IS SECURE. Hint: Bandana tube tops are generally terrible attire for completing feats of athleticism. Let's take a moment to review all of the times people could have moved faster, had they been wearing remotely appropriate garments:
Don't: Actually listen to my last piece of advice, because nothing really matters when an idiot lax bro is throwing the challenge for Hunahpu.
Evidently adhering to his deranged mission, Drew intentionally makes his tribe lose the challenge. "I'm usually always the best thrower," Drew says when they lose, which is either horrible acting or the most ingenious double-entendre ever uttered in Survivor history.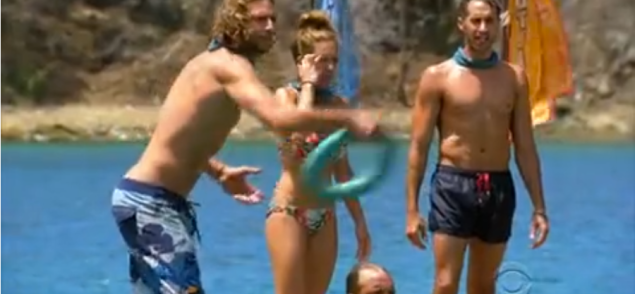 When you're plotting your Tribal Council votes, and you firmly believe you're "basically the badass and the manipulator of this game":
Don't: Openly announce that you're "basically the badass and the manipulator of this game." Shockingly, THIS MIGHT MAKE PEOPLE HATE YOU, A LOT.
Drew takes his idiocy one — actually, more like 20 — steps further by discussing his plans to vote off Kelley RIGHT IN FRONT OF KELLEY. This is also a terrible idea, especially coming from a so-called ~mastermind~.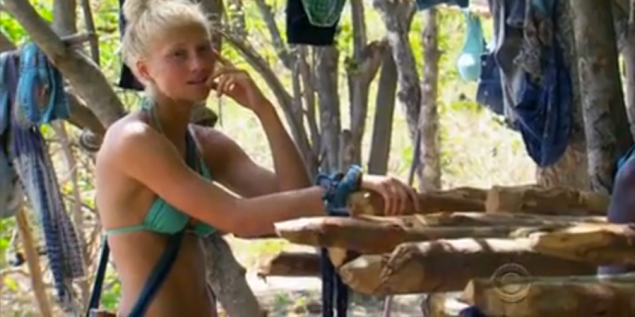 When a member of your tribe is literally the most arrogant, irritating player on this season — or maybe ever:
Do: Band together with the other laydiez and vote him on outta there. "It would be so sweet if we could pull this off," Natalie says, talking about Drew. "He's so annoying." Preach. Is it just me, or is Natalie the eternal voice of reason?
Despite there being some other votes — Jeremy is angry at Keith, John wants Julie off, and Drew wants Kelley off — the majority of the tribe is done with Drew's psychotic "strategizing." Does anyone else think Drew just purposely got himself kicked off so he could go get a Slurpee? Whatever the case, he's a goner.