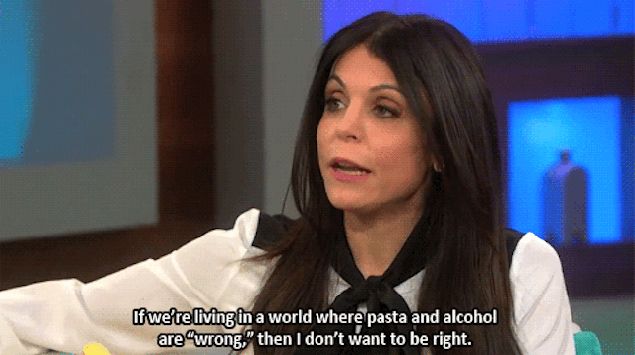 Bethenny Frankel, businesswoman, former talk show host and Skinny Girl (possibly Skinny Broke Girl) is returning to the cast of The Real Housewives of New York for season 7. Depending on how you look at it, Frankel's return–she left after season 3 in 2010–could be a sad admission of defeat to her post-Housewives rebranding efforts, a ploy for Bravo to drum up better ratings for the ailing franchise with a returning star or the best thing that has ever happened to television in the last two years. Or all of the above! We took the conversation to the RHONY roundtable to discuss our predictions about the future of Frankel, as well as relive some of our best memories of her self-aware freak-outs.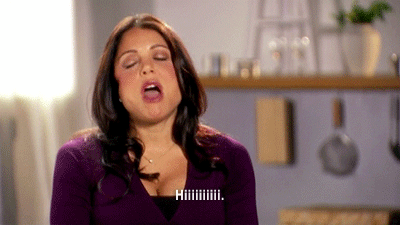 Molly Mulshine: Her return is fraught with meaning! It's a failure for her; she tried to branch out and it didn't quite take. It's a good get for the franchise, since RHONY has gone steadily down the tubes since she left. But I still think it won't be good; it's kind of awk that she's coming back and it's a whole new cast. She won't be able to be the ~young and savvy one~ because she's now a seasoned TV veteran. Also it will be hard for her to keep filling the Greek chorus role when she doesn't really know any of the new women. How can she make fun of them and befriend them at the same time? Idc.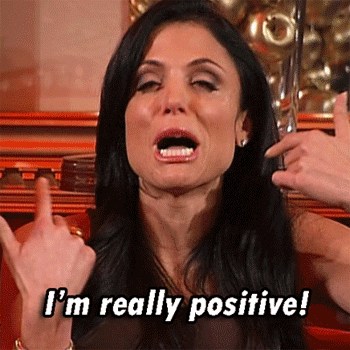 Jordyn Taylor: I love this idea too. You know what else I love? BETHENNY. She was always my favorite housewife because even though she was a little crazy, she was also super smart and you got the sense that she was way more self aware than the other housewives. And did anyone watch her spin off series with her now ex-husband? SO GOOD. I adore her and am willing to overlook all the ways her return to RHONY signals failure on her part.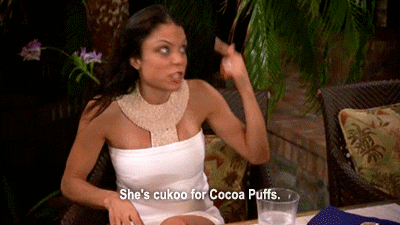 Sarah Kennedy: Bethenny's now at the top of the downward spiral towards That celeb board game show where washed up TV folk go to evaporate. She's proof positive that absolutely nothing comes from a reality tv career lifestyle and dignity wise. It's all about an addiction, hers is being in front of TV cameras. It's sad cos she had nothing, got everything on her own terms but now is in danger of losing it all. She should get out!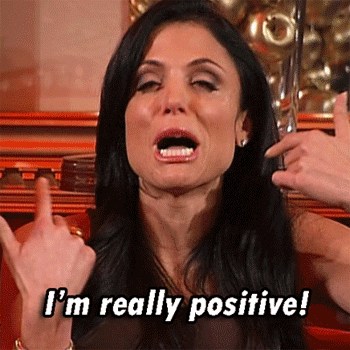 Jordyn Taylor: Bethenny's return to RHONY is fantastic news. She was always my favorite housewife (see above, re: crazy self-aware!); you felt that she bought into Bravo's Real Housewives game just a teeny, tiny bit less. As a viewer, you almost felt as though you and Bethenny were in on the same inside joke – including, but not limited to, the fact that Kelly Bensimon was totally insane.
Some people might say that Bethenny's return to RHONY indicates her failure to succeed at anything else. On the contrary, I think Bethenny had to branch out and try new things so she could better understand what she's best at: being a real housewife. It's just like how Dorothy had to do a bunch of crazy shit in Oz, only so she could learn that all she ever needed was in her own backyard – but now just imagine her backyard was Bravo. That being the case, some might say it's pathetic if Bethenny's truest calling is being a Bravolebrity, but I, as a reality TV fanatic, say it's a perfectly respectable career. Bravo, Bethenny (pun definitely intended). I can't wait to watch.
Bethenny's return to RHONY means that not only will my fave housewife ever be back, but she'll be better than ever.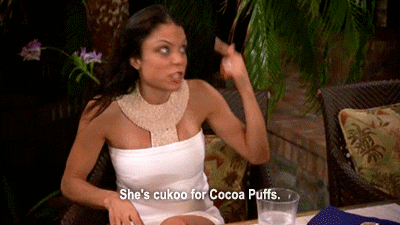 Sarah Kennedy: Also, let's compare Bethenny with Kim Kardashian. She and Bethenny are the 2 women who seemed to have made reality TV work for them. However Kim, bathed in the kind of self-love most of us will never know, is entirely content to purr around like a giant cat, looking gorgeous, sitting down, standing up, climbing in the limo, out the limo etc. All her business ventures are orchestrated by Mom so she doesn't have to break a nail or really think too hard.  Bethenny, meanwhile is on the constant quest of the self-hater, determined to prove this and that with no-one to truly love and help her. Nothing Bethenny will ever do will ever be good enough, her life is a pitiful mess brought on by an inability to overcome a rotten childhood. Kim K is an example of a woman doted on by her parents and family from birth. Beth is not. It's not fair. That's reality TV.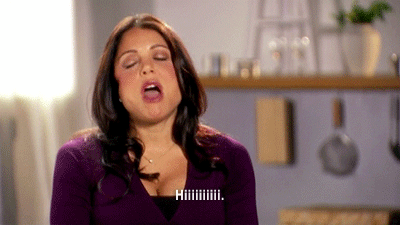 Molly Mulshine: Well I went to see Bethenny at the Count Basie Theatre in Red Bank with my mom. (I was living at home after college, this counted as nightlife, leave me alone!) I forget why we went… I guess we were into the Scary Island season of RHONY.
I wrote about it on my ~personal blog~ but I deleted the post when I got a real job because it contained casual fat shaming and bad-jeans-shaming. They were giving out Skinnygirl margs. The only things that stick out: Bethenny was SO FREAKING THIN and she talked about nothing for a full hour. We had nosebleed seats and we could see her trapezoidal cheekbones jutting out from the balcony. She did a pretty good job running out the clock for hte full hour, though. She wasted a good 10 minutes on introducing the crowd to her dog. She basically just talked about housewife drama for the remaining 25 minutes. The final 20 to 30 minutes was questions from the audience. Every woman who asked a question basically just said "Can you help me get famous?" and she had to like laugh it off. It was really bizarre. There was an opening comedian who was 900x better than Bethenny was.
So yeah, Bethenny is at her best when she's the Greek chorus like I said before… She's great to have around when there are a bunch of batshit crazy ladies doing batshit things, because she will comment on it in a hilarious way. But when she's on her own, she flails. But at least we got the free margaritas out of it.
Sarah Devlin: PRO. The franchise needs someone who is going to regulate. Heather and Carole are reasonable but polite. I'm looking forward to the final shot of the next season being Bethenny spitting Aviva's bones out on the floor at Cipriani.
Drew Grant: Sarah, care to expand your answer? Otherwise I will just assign you a GIF from Bethenny.
Sarah Devlin: