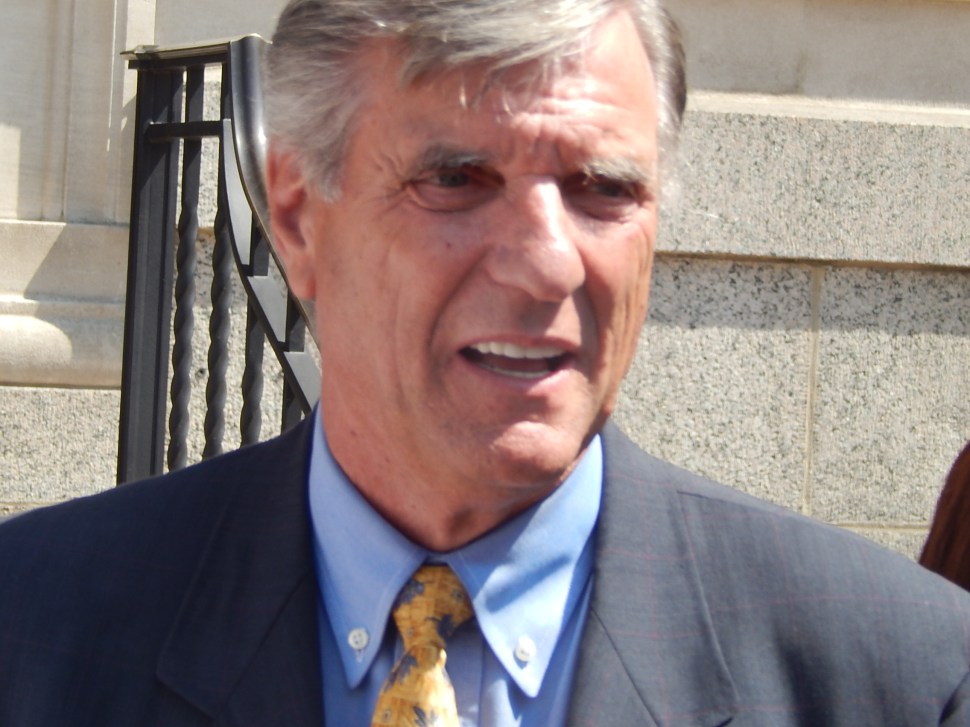 The allies of U.S. Sen. Cory Booker are confident they will defeat Gold Standard champion Jeff Bell on Nov. 4th. But they want to beat him by more than 11 points, which was the 2013 margin of victory by Booker over movement conservative Steve Lonegan.
The one real regional area of worry? Ocean County, the heaviest Republican county in the state and the domain of powerful County GOP Chairman George Gilmore, where a competitive contest rages.
That would be CD3: Republican Tom MacArthur versus Democrat Aimee Belgard.
Belgard's from Burlington, which leans Democrat on paper despite a vigorous GOP history to maintain control of county government.
Gilmore and company want to push big numbers out of the Ocean County half of CD3 not only to propel MacArthur's margin of victory, but to chest thump with more abandon over their cross district BurlCo GOP rivals.
The champagne corks will arc with that much more of a sustained power curve on the night of Nov. 4th if Ocean produces big for MacArthur.
So they're motivated.
That dynamic has Team Booker on high alert, sources say.
The internal thinking runs something like this: Booker ran a lackluster campaign last year against Lonegan.
He corrected the lapse with a new team and a new battle plan, one that strived to project Booker as comfortable on his home turf as opposed to distant in a California clime, and willing to scrap and not take his opponent for granted. Hence the formal kickoff and the sharp elbow lunges at Bell on day one.
A source close to Gilmore says the Republican strategy for achieving high turnout for MacArthur – not a known entity in the seaside county – includes heavy anti-Obama optics.
The President's polling numbers are dismal in Republican dominant Ocean, said the source.
Every linkage conceivable between Democrats, Belgard, Booker and Obama has gone into the field.
Counter-punching Democrats have struck back at the county contest level in an attempt to muddy the Ocean GOP machine, specifically targeting incumbent Freeholder Joe Vicari's troubles.
But Ocean Republicans are confidently fixated on encapsulating a national anti-Obama mood and confident of achieving – not presidential year numbers for MacArthur – but solid odd year turnout.
To counter, Booker has played a front-line role on behalf of Belgard with a design strategy heavy on bumping the numbers in Burlington to put top of the pluralities he gets up north on his home base.
Intent on building his own 2017 gubernatorial designs, Jersey City Mayor Steven Fulop mounted the county fight early in Burlington, but the dovetailing of Booker and Belgard with the express purpose of capturing mid-South Jersey votes in a region capable of higher turnout than elsewhere as a consequence of the federal race, has brought forth other opportunistic Democrats.
The full range of those endeavoring to run statewide, including Senate President Steve Sweeney (D-3), Assemblyman John Wisniewski (D-19) and former U.S. Ambassador to Germany Phil Murphy have ponied cash for the BurlCo county Dems, who just today went up on TV for the second time.
On the other side of the county line and armed with Obama optics, Gilmore is dug in with MacArthur.