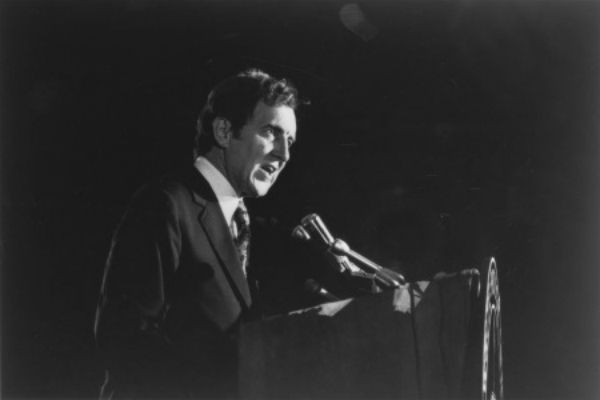 James Tedesco's choke-up on the trail yesterday when talking about his family, chronicled by PolitickerNJ reporter Mark Bonamo, recalled two other famous campaign moments involving Democratic Party challengers.
From Bonamo's report: "While caring for my wife, who was ill and in need of a double lung transplant, the outstanding bills accidentally went unpaid," Tedesco said, his voice breaking with emotion when speaking about his late wife, who died in 2009. "Kathe Donovan is lucky – she never had to care for a spouse on her deathbed…who is willing to use a $500 oversight against you even though they know the hardships you're facing?"
How the voters will respond to the Democrat's show of emotion?
Will they see Tedesco's emotion as a 1972 Edmund Muskie moment?
Remember, Muskie (pictured, above) went down in defeat amid public cruel dissections of his lack of toughness.
Or will the voters interpret in the Bergen Freeholder's emotional display something similar to what successful VP candidate Joe Biden showed in his 2008 debate with Sarah Palin?
"It's just a different time," an insider told PolitckerNJ. "If John Boehner was a politician then he'd be laughed out of town. Then again they'd be smoking onstage too."