The typical U.S. homebuyer searches for three months and looks at 10 places, according to the 2013 National Association of Realtors' Profile of Home Buyers. But in New York City, the number of showings can vary from about 12 to as much as 130-plus before a client pulls the trigger, according to a wide-range of Manhattan-based brokers,
Brian Lewis, a Halstead Property broker for the last 15 years but for a short leave in 2001 to be actor Russell Crowe's stand in while filming the Oscar-winning A Beautiful Mind, spent 24 months showing innumerable apartments to his luxury-buying client two years ago. "Her budget was never an issue, but she had set her sights on an apartment that had to have Hudson River views from what she regarded as her preferred floor," said Mr. Lewis. "And she was adamant about living between West 23rd and Houston Streets."
Mr. Lewis made sure his client saw everything that fell within her parameters; but soon learned this buyer was not fond of the Chelsea and High Line neighborhoods, which shrunk the options considerably.
"As time passed, I began to have a clearer vision of what she wanted by what she walked away from," noted Mr. Lewis. "Since the inventory was low, I began researching owners who routinely leased their homes and found a full-floor unit that fit the bill and requested a showing for a well-qualified renter." Once in, his client absolutely loved it. The following day, he made a very generous cash offer. The offer was turned down, given that the property was not for sale. Then the broker raised the price by $1 million the very next day—and another million on the third day.
Within 24 hours, the offer was accepted and the deal closed three months later. "There was never a doubt in my mind that she would buy," added Mr. Lewis. "Not once did I consider walking away because at the end of the day, my job was to find my client something she would love, no matter how much time and effort it took."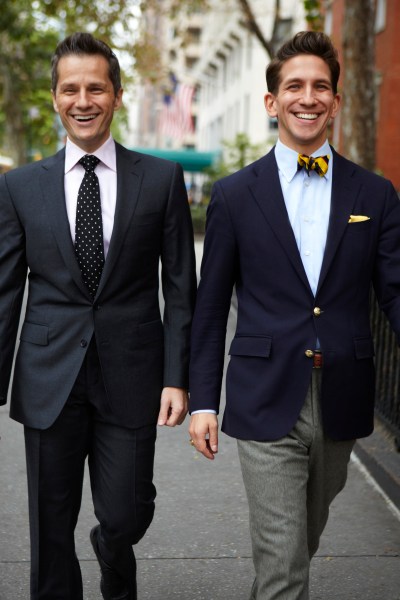 "We fired a couple after working with them for about a year," said Mickey Conlon, who has been with CORE since 2011. "From the first moment, they had an unrealistic wish list, which many buyers do, but instead of re-evaluating their needs after many showings, they remained not only inflexible, but continued to add to the list of 'needs' while reducing their price point at a time when inventory was low and prices were on the rise."
Mr. Conlon vividly recalls a couple who stressed their "urgent need" to find something immediately, but it soon became evident that their social obligations were more important than squeezing in showings. "We showed them probably about 25 apartments, though we have shown many more than that to more serious buyers who ultimately do make a purchase," added Mr. Conlon. "Despite our guidance on the state of the market … any offers they made were preposterously low, so it became obvious to us that they were never going to buy. These so-called 'bottom feeders' are really 'productivity vampires' because they don't just waste the broker's time, but also the time of cooperating brokers and sellers who coordinate the endless stream of dead-end showings."
Julie Zelman, a broker who joined Engel & Völkers NYC when it was launched earlier this year, said that after 35 apartment showings, she starts to question what's stopping the buyer from moving forward with a purchase. "If I can channel in on what the issue is, then I can solve it," she said. "For example, is this person stuck on an apartment they really wanted, but lost it? Is the buyer will to be a bit more flexible on location and pricing? Is the buyer adverse to commitment?"
One such situation occurred three years ago, when the buyer, a single woman who works for a successful hedge fund, wanted to buy at the Chatham on East 65th Street, but couldn't reconcile the higher sticker price per square foot with the neighborhood's comps. Thus the search continued. She initially limited her search to the East 60s, then expanded it 10 blocks in either direction. Two years in, Ms. Zelman's buyer could no longer resist her original dream building. When a new listing came on the market, she quickly made the purchase.
Between 1995 and 1997, Sandy and Bill Hurwitz, who had just sold their family home in Scarsdale, viewed 70 apartments with their broker, Cheryl Bassin, who was urged by others to move on. She didn't, and No. 71, at 1025 Fifth Avenue, did the trick.
"They had a list of rather reasonable requirements such as a full-service prewar on the Upper East side with lots of light, an on-site garage, a washer and dryer—and a bus stop at least a block away," Ms. Bassin remembered.
Asked why he and his late wife looked at so many apartments, Mr. Hurwitz cited amenities. "We had downsized from a large house and after it was sold, we rented an alcove studio on the Upper East Side while we searched for a two-bedroom unit," he said. "For us, finding something that we felt comfortable in was of utmost importance. We knew we had given up a lot of space, but still wanted a certain level of amenities and features … and with the rented apartment, there was no pressure to purchase something we really didn't fall in love with." (In a curious twist of events, Dr. Hurwitz was widowed a year or so after moving in—and married Ms. Bassin in 2004.)
Warburg Realty agent Jason Haber showed 131 apartments over two and a half years to one couple before they finally made a purchase. "We saw so many homes that two of the apartments came back on the market throughout that period," said Mr. Haber, who served as the chief executive officer and co-founder of Rubicon Property until Warburg acquired his company last January.
He likened himself to police inspector Javert, in his relentless pursuit of Jean Valjean in Victor Hugo's Les Misérables, but with a successful outcome. "The particular couple were relocating to Manhattan, but had already sold their Maryland home, so I immediately secured a rental for them while we searched for a one-bedroom prewar on the Upper West Side that wouldn't exceed their $1 million budget. During that entire time, they remained committed to finding something, so I never doubted a successful outcome. They finally closed on an apartment at the Ardsley on Central Park West this past summer."
Mr. Haber added that he would schedule showings for as long as it takes, but only if the buyer is very "present." If they are not willing to leave work earlier than usual for an appointment, have social obligations that interfere with a number of open houses or continually add more "must-haves," he can invariably tell there is little to no commitment to buy any time soon.
Udi Eliasi, with Urban Compass since late 2013 after an 11-year stint with Citi Habitats, once showed a buyer several dozen apartments, but began to notice early on that the individual seemed adverse to the bidding process. "If we went to a busy open house, she would insist we immediately leave for fear that she'd end up in a bidding war," he said. "After a seven-month search, the emotional toll on her was so apparent that I gently suggested that it was time to end the search."
Of course, it isn't until a broker is hundreds of hours and dozens of showings into the process that it becomes apparent that a buyer will never bite. "We will stick with it for as long as it takes if sincere determination on their part has been demonstrated," said Tom Postilio, a founding member of CORE. But when it comes to the looky-loos, he added, "weeding them out quickly is essential."