Last week, Zillow and StreetEasy opened the doors of their new, merged workplace at 130 Fifth Avenue, a class A office building in the Flatiron District, to display and celebrate the office space—and new company ethos—that last August's $50 million acquisition has wrought.
Upon entry, the grass-green accent wall, hardwood floors and glass-fronted fridge filled with soda, beer and sparking cider suggested a strong kinship with StreetEasy's start-up culture—the large-windowed, espresso and bicycle-filled lofts of yore, most recently in Soho. But subtle distinctions quickly presented themselves: for one, beyond the foyer and kitchen, the floors were covered in commercial carpet and the New York-themed hors d'oeuvres circling the the room—mini hot dogs, reubens, latkes, pretzels, pizzas and popcorn—recalled a Times Square-inflected vision of the city rather than the nuanced, insidery view that made Streeteasy so beloved. Moreover, the music, playing at a moderate volume, was heavy on pop hits of the past five years, including Gotye's rather tired, though apt, "Somebody That I Used to Know."
In buying Streeteasy, Zillow secured not only the dominant real estate information site in the city, but also a significant advantage over its national rivals Redfin and Trulia, the latter which it also purchased this summer for $3.5 billion in stock. But while the StreetEasy brand remains a prominent part of Zillow's New York presence—an unambiguous asset in a city where real estate professionals, press and nosy neighbors all came to embrace the transparency offered by the site, with even hold-outs grudgingly admitting to its impressive accuracy and up-to-date information—it is clear that not all is as it used to be.
Among the more noticeable changes at the company, there were few familiar StreetEasy faces at last week's party, with many of the high-level executives, including CEO Michael Smith, COO Robin Allstadt, and research and public relations head Sofia Song having departed shortly after the acquisition (others, like Jared Kleinstein, the head of strategic partnerships, have gone more recently). According to Susan Daimler, StreetEasy's new general manager (the company has no replacement CEO, at least for now), roughly half of StreetEasy's 34 employees have left since the acquisition.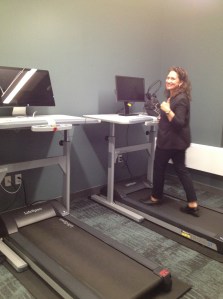 "There is a massive amount of turnover, yes. I've been part of a few acquisitions in the past and it's an interesting time for both the company acquiring and being acquired," said Ms. Daimler, whose company Buyfolio was acquired by Zillow in 2012. "I think sometimes they realize that the cultural changes and the direction we're going is not for them."
Ms. Daimler said that New York office now has about 75 employees, with 20 to 25 working for Zillow and the rest for StreetEasy; the office relocation was part of an effort to blend the teams. (Zillow's previous offices were located near Grand Central station.)
"One of the goals of the move was being part of one family, we wanted everyone to be together, and with both teams were growing, we also felt that with the acquisition we wanted to start someplace new that was fresh for everyone, wanted this to be everyone's office together," said Ms. Daimler.
She said that among the other changes planned for the future were a greater focus on mobile, apps and metrics as well as "finding ways to tap into all the data and research information we have." Email marketing would also be ramped up, she said. "The fact that we're so niche here is great—Zillow couldn't send an email about pet friendly apartments to the entire country, but we can. You'll see more of that as well, where we really embrace the urban density in NYC."
Not that all the changes since the acquisition have been appreciated—a number of real estate insiders have grumbled that the site is not updated as quickly as it once was and the redesign, which the company had been working on before the sale, more difficult to navigate than the previous format. But with touches like adjustable standing desks, treadmill desks, and a location by Union Square, Zillow is clearly trying to preserve the start-up ethos of the firm it purchased—even if the vibe of the new office party had the somewhat strained mood of, well, an office party, whereas the parties of the past were, in the words of a one attendee, "extremely relaxed" with "alcohol flowing like water" and staffers who were, or at least seemed, "younger and thinner."
Ms. Daimler maintained, however, that the company was an even more attractive place to work now, offering the culture of a start-up with the stability of big company.
"Recruiting is getting easier by the day. We get a lot of people who maybe don't want to be in this huge, slower moving company, but also don't want a 5-person start-up," she said. "I've been blown away by the talent we've been able to attract and sign on. And when people go to a party and say they work at StreetEasy people say, 'Oh, that's amazing. Oh, we love Streeteasy.'"
Whether the employees' interlocutors are referring to the new StreetEasy or the old, however, is not entirely clear.