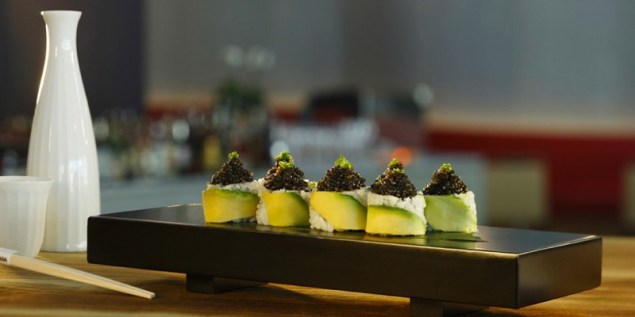 Over in London, where everyone's assembled for the impending onslaught of Frieze week, it's solidly tea time. But it's not quite lunchtime here in New York. Perhaps you're in the mood for some $240 sushi rolls at Larry Gagosian's new restaurant, Kappo Masa, that he opened with beloved sushi master Masa Takayama. The first paying customers came in last Friday, with a Friends Of Larry opening a few days before.
But, wow: $240. You are reading that correctly. You will have to pay $240 for the "Masa toro with caviar." Which sounds pretty excellent, really, but also an absurd price for some little bits of rice topped with tuna and roe.
And, yes, it's the same price as the "Masa toro with caviar" at Masa, the sushi master's flagship resto in the Time Warner Center, though his Upper East Side venture with Gogo was supposed to be a more casual offshoot for the guy. So much for that.