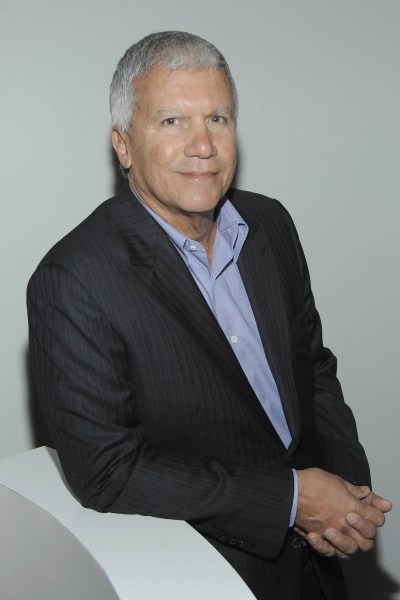 Last month, The Wall Street Journal dropped this lovely anecdote on the world: The first time Larry Gagosian went to one of Masa Takayama's restaurants, he was with Robbie Robertson and Paul Allen. Now, that's a pretty solid crew. One of the world's most successful art dealers, one of the world's greatest guitarists, one of the world's richest men. That was 25 years ago, and after 25 years of what must have been some pretty pricy uncooked fishies—the price for a meal at Masa, pre-tip and pre-booze and pre-additions, is $450—Mr. Gagosian has teamed up with Mr. Takayama to open a restaurant of his own. Kappo Masa, located below the flagship location of Gagosian Gallery at 980 Madison, is set to open this Friday, The New York Times reports.
So, what can we expect? Sashimi on blocks of ice! Caviar and white truffles strewn on the rims of the plates! Art on the walls—but not too much art! ("This is not going to be an extension of the gallery," Mr. Gagosian said.)
All of this sounds delicious. What it doesn't sound like is San Ambroeus. "[Mr. Gagosian's] bringing in Sant Ambroeus to manage his under-construction eatery at 980 Madison Ave," said Page Six in 2012. And it doesn't sound like waffles. "We're going to have waffles for breakfast because I love the waffles at the Beverly Hills Hotel," said Larry Gagosian in 2013. And it doesn't sound like chili. "I love chili, so we'll have a good chili," said Larry Gagosian in 2013.
OK, so maybe Gogo's not as sure-footed of a restauranteur as he is an art dealer. But still, Masa sashimi on blocks of ice sounds pretty good to me. Let's all get dinner chez Larry!