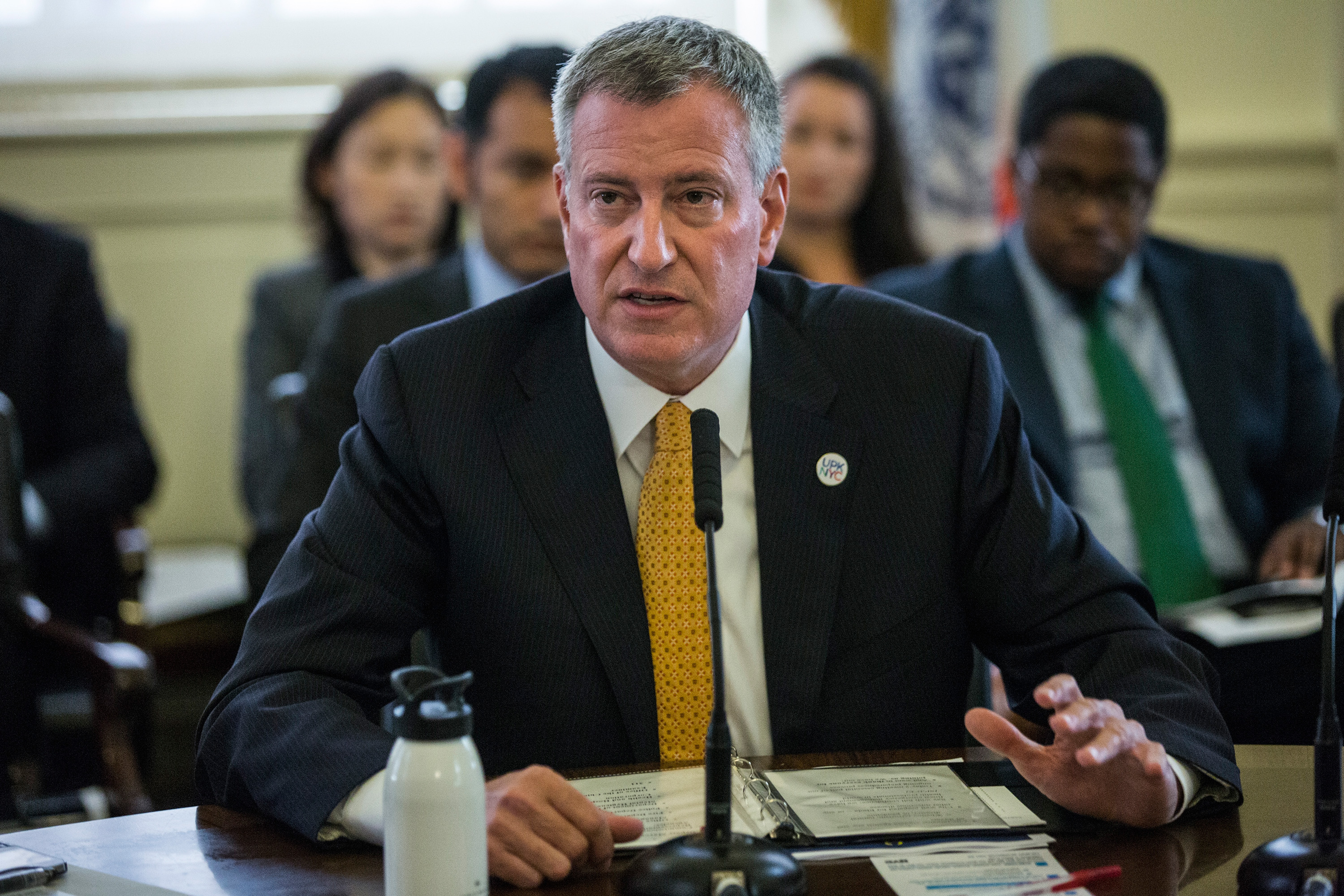 Mayor Bill de Blasio and Gov. Andrew Cuomo warned once again against panicking too much about the Ebola virus, insisting today at a healthcare workers conference that New York is more than ready to handle a potential outbreak.
"When you're talking to your family, when you're talking to your neighbors, explain to them what this is about," Mr. Cuomo said at an Ebola educational session hosted by 1199 SEIU and the Greater New York Hospital Association. "Keep the anxiety down, keep the fear down because it's unnecessary, it's not right."
The session, held in a cavernous Javits Center auditorium in Manhattan, brought together two longtime allies of the powerful healthcare workers union in Mr. de Blasio and Mr. Cuomo. Mr. Cuomo announced last week that New York State hospital workers are training extensively for an Ebola threat, though the virus is currently contained in West Africa and Dallas, Texas. Urging New Yorkers not to panic, Mr. Cuomo nevertheless said last week he would not be surprised if New York had to eventually wrestle with an Ebola outbreak.
Mr. de Blasio praised the skill of the city's healthcare workers and insisted the American healthcare system, despite the criticism a Dallas hospital has endured for bungling the initial diagnosis of an Ebola-stricken Liberian man, is the best equipped to handle Ebola. Two nurses at the Dallas hospital also contracted Ebola–it appears both are likely to survive.
"Thank God, they are getting better. They are getting better and that's a powerful thing," Mr. de Blasio said of the nurses. "With every passing day, we're getting better and better at dealing with this challenge. This city, as you heard before, has been preparing and drilling for weeks and weeks."
Speaking of Bellevue Hospital in Manhattan, one of the eight locations Mr. Cuomo designated to treat Ebola, Mr. de Blasio said it has a "special status" and is ready "in a particular way" for any crisis.
"We're getting better at it and we know that we're read. And, thank God, not a single confirmed case of Ebola in New York City or New York State," he added.