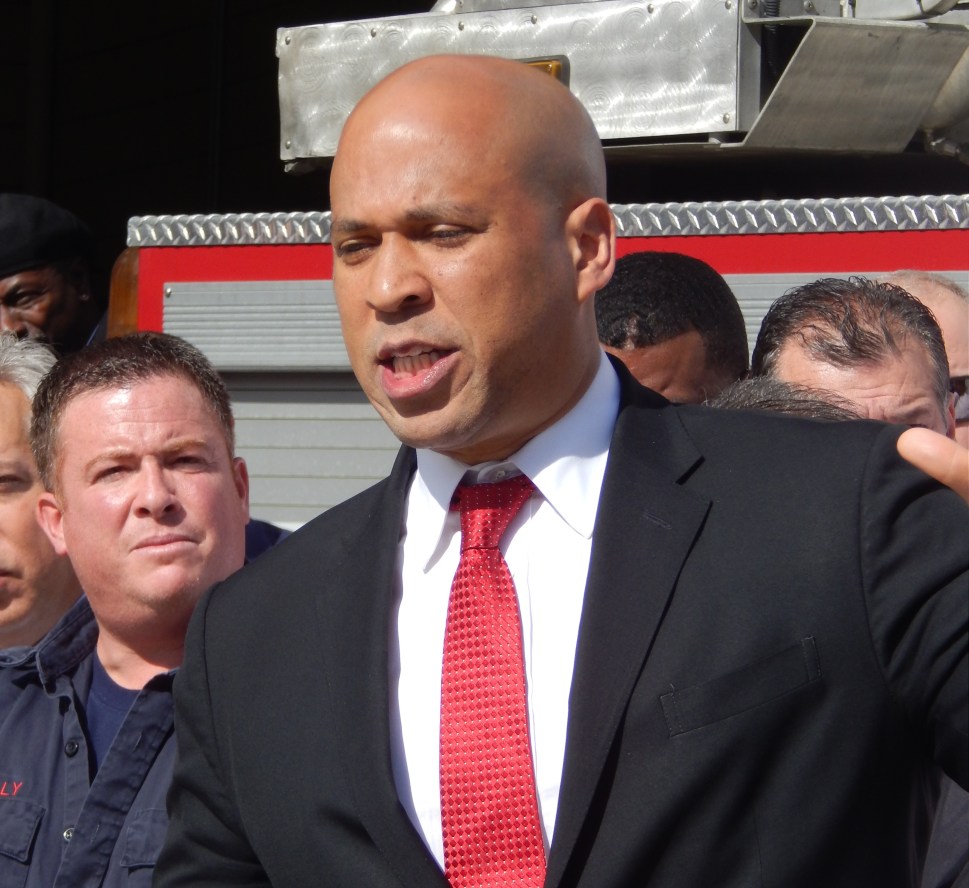 Many of them were upstarts.
Some backed Barack Obama as a statement of forceful opposition to the coziness they felt existed between some federal Democrats (Hillary Clinton chief among them) and George W. Bush on the Iraq War resolution.
For others it was pure politics – a chance to cut out and have a voice while others in their party had already filled those key power positions around Clinton – who would end up beating Obama in New Jersey by ten points while losing the nomination to the future President.
Obama's victory at the time appeared to set in motion opportunities for his allies to create their own political victories on the momentum of the President's success.
Did it work out that way?
Here are ten elected players who backed Obama – and where their careers went in the aftermath…

Cory Booker
Then-Newark Mayor Cory Booker served as the Obama campaign's statewide co-chair along with Jersey City Mayor Jerry Healy. Entrenched against a party establishment that included the late U.S. Rep. Donald Payne, Sr. (D-10) and Essex County Executive Joe DiVincenzo, Booker used the Obama message to catapult himself into a statewide universe of progressive party members. Booker easily won re-election in 2010 against an opponent who limped to the finish line of Election Day, puzzling observers along the way who wondered about his seeming lack of interest in the contest, before he ended up in jail for conspiracy to commit bribery. In 2013, Booker successfully secured the U.S. Senate seat left vacant by the death of Frank Lautenberg. In a statewide election to be decided on Nov. 4th, he now leads his Republican opponent by 15 points, according to Monmouth University, in his quest for a full, six-year term.
Before the senate majority leader job and before her LG candidacy, the 37th District senator denounced Hillary Clinton for "acting like one of the boys" in her 2002 pro Iraq War vote and became one of the earliest proponents of the Illinois upstart. Weinberg failed in her bid to become LG on the Jon Corzine ticket upended by Chris Christie, but landed the senate majority spot after Barbara Buono fell out of favor with the establishment. A leading critic of Christie at a time when many establishment Democrats have resigned themselves to deal-making with the powerful Republican governor, the Teaneck senator aggressively spear-headed legislative inquiries into Bridgegate along with Assemblyman John Wisniewski. In the words of one insider, Weinberg best exemplifies how to fuse progressive politics with pragmatic power moves.
John Adler
In gear-up mode for his storied CD3 run, the late Adler endorsed Obama early. He was fond of noting that he was the very first N.J. pol to issue his endorsement. The alliance proved useful when Obama won the nomination for presidency and, in the historic general election, turned out huge numbers in the CD3 river towns, springing the state senator to victory. The relationship proved just as problematic as it had been helpful in 2010, however, as Adler quickly distanced himself from Obamacare (the only NJ Democrat to oppose the Affordable Healthcare Act, in fact), then found himself fighting a Tea Party backlash against the president. He lost (barely, in an effort that convinced many he was a sure gubernatorial contender). Mr. Adler died in 2011.

Neil Cohen
The 20th District assemblyman was a very early Obama backer. He used to tell Adler that he was the first. Cohen played an aggressive role on behalf of the fledgling Obama campaign, but found himself dramatically sidelined in July of 2008 when he resigned to face charges related to child pornography on his legislative office computer. In 2010, Cohen – once regarded as one of the best prepared lawmakers in Trenton – pleaded guilty to the charge of endangering the welfare of a child by distributing child pornography.

Steve Rothman
The only member of the New Jersey delegation to endorse Barack Obama for president in the 2008 presidential primary, Rothman found himself unable to parlay that relationship into a strengthened hand come 2011 redistricting. Although he welcomed Obama's chief ally David Axelrod for a campaign event and distributed pictures of himself in the Rose Garden with the President on the same day former President Bill Clinton rallied with Rothman's rival, uber-Clinton fan Bill Pascrell, the congressman from Englewood lost his congressional seat in 2012.
Jerry Healy
Up for re-election in 2013, the mayor of Jersey City – former statewide co-chair of the 2008 Obama for President Campaign – secured something Rothman couldn't: a coveted endorsement from the President of the United States. In Rothman's case, Obama never actually declared his preference for the Bergen congressman over Pascrell. But when Healy faced Steven Fulop, the President intervened with a firm declaration of support for his former campaign co-chair. Team Fulop was shell-shocked. They couldn't believe Obama would insert himself into a local election. Healy allies exulted, and built their campaign around Obama's image – to no avail. Healy went down in defeat. Fulop, by the way, was a big early Hillary Clinton backer.

Jun Choi
A disciple of former U.S. Sen. Bill Bradley, the technocratic mayor of Edison appeared to have a lot in common with Obama. He jumped aboard early, routinely appearing at campaign events alongside Booker and Rothman. The special bond he secured with Team Obama did not help Choi when he ran for re-election to a second term as mayor of Edison in 2009. He lost to Toni Ricigliano.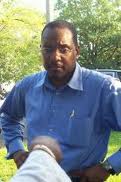 Ronald C. Rice
To diehard Essex politicos, the West Ward councilman missed his chance in 2008, at the height of his passionate involvement as a lead Obama evangelist. With the late Donald Payne dug in as a Hillary Clinton backer, might not Rice have seized on the mood and run a successful primary against the veteran congressman? To this day, some of Rice's adherents say that was his best shot – undeterred by the argument that the presidential primary and congressional primary occurred on different days. When Rice finally did run he went in 2012, losing to the late Payne's son in a contest where the party line proved too strong. The newly married Rice retired from politics.
Dick Codey
Then the sitting senate president, Codey was an early backer of John Edward for president. As soon as Edwards appeared too fragged to make anything happen, Codey changed up on January 30th 2008 and joined the small band of Obama backers led by Booker, Rothman and Weinberg. In the face of an alliance between Essex County and South Jersey, Codey lost his senate presidency in 2009.

Linda Greenstein
Bucking a big swath of Mercer and Middlesex Democrats staunchly in the corner of Hillary Clinton, then Assemblywoman Greenstein (along with state Sen. Shirley Turner) came out with a late 2007 endorsement of Obama. Greenstein would go on to rack up a very impressive run of wins (for re-election with Christie at the top of the opposing ticket in 2009), then for state senate, and back to back defenses of the seat in 2011 and 2013, before taking a run for Congress in 2014. Greenstein lost (her first in a storied political career) to Watson Coleman – like Pascrell in CD9 a big Hillary Clinton supporter from 2008.