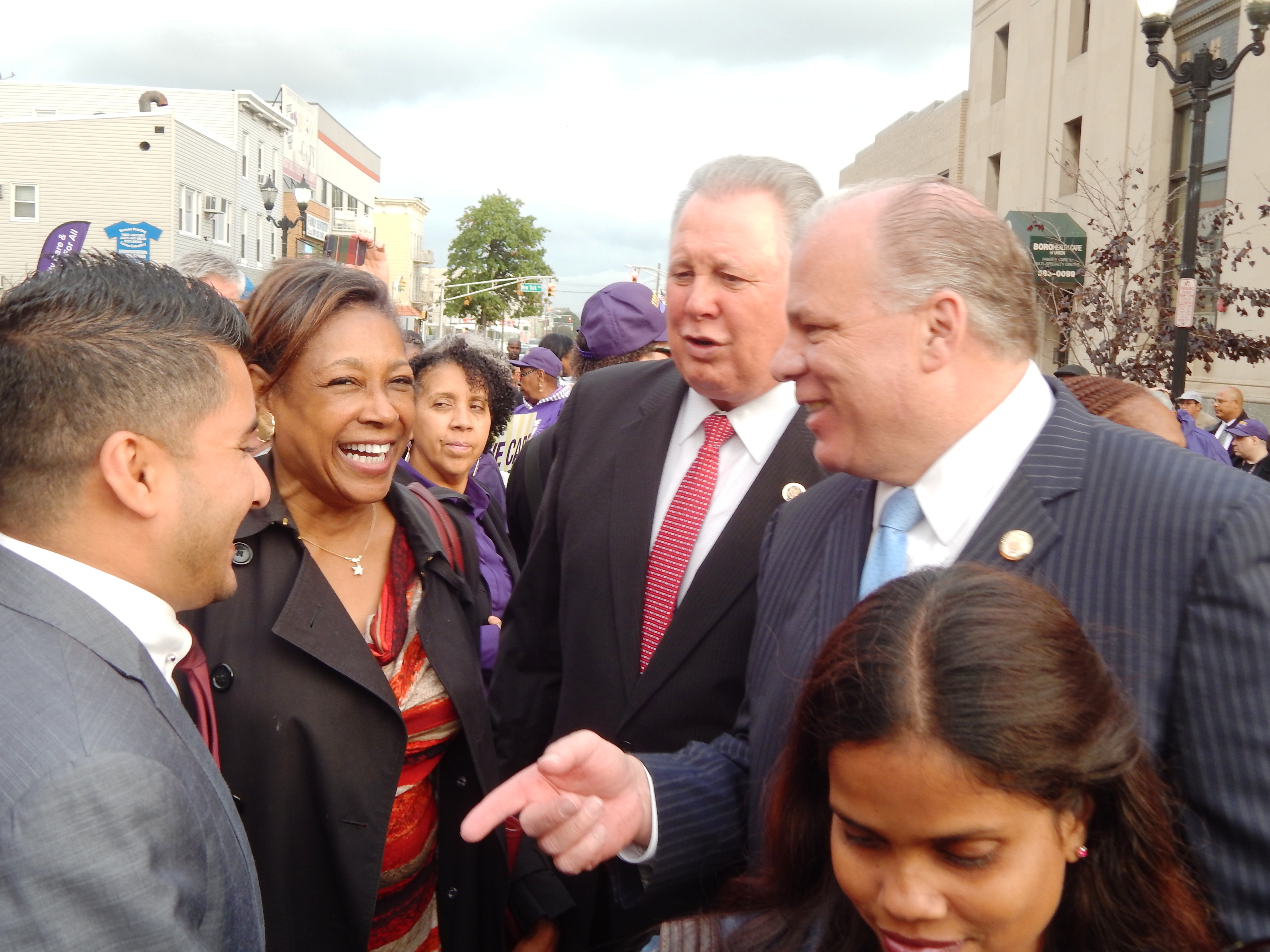 WINNERS
Cory Booker
A Quinnipiac University poll for the first time showed the incumbent U.S. Senator getting over 50% in his showdown with Republican challenger Jeff Bell. Booker is running for a full, six-year term. The poll showed Booker with 51 percent support to Jeff Bell's 40 percent among 1,056 likely voters surveyed.
Don Guardian
Toronto-based Brookfield Holdings LLC wants to reopen Atlantic City's Revel as a casino, the Associated Press reported this week, potentially reversing a . "These are the first people that realized what I've been saying about Atlantic City turning the corner and being a great investment due to the low prices," the mayor told The AP. "We've had a lot of bad news. This is certainly some good news."
Bill Hughes, Jr.
A Stockton poll this week showed the Democratic challenger trailing incumbent Republican U.S. Rep. Frank LoBiondo (R-2) by six points. LoBo's campaign pointed out that they have not yet begun to showcase the congressman and noted that the poll did not account for other candidates in the contest, but the fact that Hughes is in single digits is a good sign for the aggressive challenger.
Roy Cho
The 5th Congressional District Democratic Party challenger wailed away on U.S. Rep. Scott Garrett (R-5) with relative impunity over the incumbent Republican's initial refusal to sign a letter by all Republicans and Democrats seeking federal aid for New Jerseyans impacted by Hurricane Sandy.
Joe Pennacchio
The 26th District senator held a successful fundraiser at the Marriott in Whippany. Those in attendance included state Senate Minority Leader Tom Kean, Jr. (R-21), Assemblyman Jay Webber (R-26) and Assemblyman Michael Patrick Carroll (R-25).
LOSERS
Chris Christie
As he zooms around the country playing politics as the head of the Republican Governors Association, Christie's job approval rating has sunk to one of its lowest ever in the Garden State, according to this week's Quinnipiac University Poll. Forty-six percent approve, and 45% disapprove of the job the governor is doing. That compares to a 49-47% job rating the Republican governor received in an August 7th poll, according to Quinnipiac. Another Q-Poll found that Christie would not win his own state in a general election presidential contest. Former Secretary of State Hillary Clinton beats Gov. Chris Christie in New Jersey – 50-40% – the poll found.
Alaris Health
Hundreds of workers descended on the streets of Union City this week to protest the labor practices of the management of the for-profit care centers. An outraged Union City Mayor/Senator Brian P. Stack called for a federal investigation into Alaris, while U.S. Rep. Albio Sires (D-8) said he intended to write a letter to the federal Department of Labor.
Derek Armstead
The state Election Law Enforcement Commission (ELEC) this week slapped the councilman (and 2014 mayoral candidate) with $1,550.80 in fines for a late filing going back to his 2011 election.
Ronald Galati
A federal jury in Camden convicted the Philadelphia business owner this week for arranging a murder for hire that led to a shooting in Atlantic City, U.S. Attorney Paul J. Fishman announced. The jury found Galati guilty of all four counts in the indictment against him: conspiracy to commit murder for hire; conspiracy to possess and use a firearm during a crime of violence; murder for hire; and aiding and abetting the possession and use of a firearm during a crime of violence.
Teresa and Joe Giudice
The "Real Housewives of New Jersey" stars received prison sentences of 15 months and three years respectively in a much-publicized multimillion-dollar fraud case.
The Asbury Park Press
Another veteran bites the dust. Gannett Statehouse reporter John Schoonejongen is leaving press row this week to pursue a career in the world of academia.