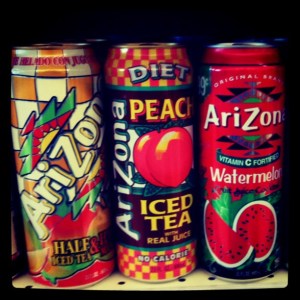 When Don Vultaggio demanded that AriZona Iced Tea charge its employees 50 cents per coffee cup, John Ferolito, Sr. was done. He and his AriZona cofounder were billionaires. They could afford a few jugs of Joe. But Mr. Vultaggio insisted—do you know how much coffee the workers drink?
"They just had differences large and small in terms of the way the company ought to be run," Nicholas Gravante, Mr. Ferolito's attorney of Boies, Schiller & Flexer LLP, said.
In 1998, Mr. Ferolito left his pride and joy in the hands of his longtime business partner, with whom he had been brewing drinks since before Starbucks was the go-to. Originally, Mr. Ferolito had run AriZona while Mr. Vultaggio managed the everyday at the warehouse. But when the latter decided that he wanted an office with a view instead of a delivery truck, he transitioned into corporate and sparks flew. Soon, the two former friends were fighting over everything, from coffee for 50 cents to deals with Coca-Cola for $4 billion.
Though Mr. Ferolito chose to leave headquarters at the turn of the century, he still owned half of AriZona's shares. As piles of paperwork awaited his signature, he thumbed through each page as quickly as possible. In a scramble to sign, seal, and deliver, he agreed to Mr. Vultaggio's stock sale restriction without knowing its meaning. Since 2005, Mr. Ferolito has been trying to cash in on his piece of the pie, and big names like Nestlé and Tata have been flirting with him for years. But because of the restriction, they can't buy.
"His position has always been that he was tricked by people whom he trusted into signing that agreement," Mr. Gravante said.
Finally, on Oct. 14, Mr. Vultaggio got a taste of his own medicine. Justice Timothy S. Driscoll of New York's Supreme Court ruled that Mr. Ferolito and his son's portion of AriZona is worth at least $1 billion, and if Mr. Vultaggio cares to take over the entire company like a big boy, he's going to have to pay up. Before the trial, he had calculated Mr. Ferolito's share under half a million. How he arrived at that figure, no one knows, as a humble estimate for AriZona Iced Tea's net value is Mr. Driscoll's $2 billion.
"Because they asserted such a ridiculous figure, they lost all credibility with the court," Mr. Gravante said of Mr. Vultaggio's team.
In the end, Mr. Ferolito was disappointed with the $1 billion. His numbers were much higher, and with his son's tax predicament and his own appetite for luxury, some extra cheese wouldn't hurt right now. After all, how's Daddy Warbucks going to afford a second jet?
But there's good news: his $1 billion price will climb. With every day that the other side chooses to delay the transaction, an interest exceeding $185,000 will be lopped onto the judgment until it's entered. Then, if Mr. Vultaggio tries his hand at what Mr. Gravante considers "a frivolous appeal" against Justice Driscoll's "carefully reasoned decision," charges exceeding $250,000 per day might just make Mr. Warehouse wish he had never played with fire.
Alas—if only he had given into free coffee over a decade ago.