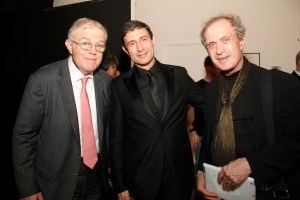 Unit 2B at 20 Greene Street has, despite a host of attractive qualities, been the source of not inconsiderable consternation over the years. (Such is often the case, of course, where beauties are concerned.) In 2005, the New York Times reported on a lawsuit filed by one Susan Meisel, a real estate broker, against Elizabeth Cheong—the unit's former owner who she believed had engaged her as the exclusive listing agent for the condo—and James T. MacGregor, a corporate public relations executive and Ms. Cheong's ultimate buyer, who already lived across the hall. Mr. MacGregor, the suit alleged, put another buyer—whom Ms. Meisel had brought—off the scent by complaining of noise and lax security in the building, clearing the way for him to close on the unit at a discounted $1.7 million, and cutting the broker out altogether.
Mr. MacGregor denied any sneaky machinations on his part, but from a financial perspective, no matter how the suit—which sought to recover an $85,000 sales commission—turned out, he's come away a winner, having just resold the place for $4.12 million, according to city records.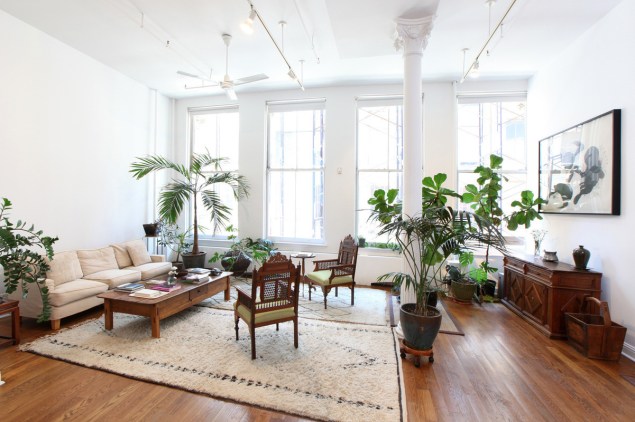 Then again, the condo, which boasts a modern, stainless-steel paneled kitchen and high-gloss hardwood floors, appears to have been the beneficiary of some TLC, the costs of which Mr. MacGregor may well have taken care of. An "authentic Soho" loft, according to the listing held by Siim and Rudi Hanja at Brown Harris Stevens, the 2,360 square-foot unit has tall, white pillars, pretty and corniced, that stretch to high ceilings. It is a wide, "big-boned" space within an 1880 cast-iron facade—the latter currently undergoing restoration.
Ideally suitable, according to the listing, for a pied-e-terre or entertaining space—hey, why not both?—the apartment bears no outward signs of strife. And aside from the aforementioned emotional baggage, we see no reason that it should; Mr. MacGregor told the Times that he and his wife intended to use it, ever-so-generously, to put up guests, rather than as a primary residence. And you thought he was so dastardly! Timothy David Summers, a technology executive, was the buyer, and is now, possibly, a neighbor of the Winklevoss twins.