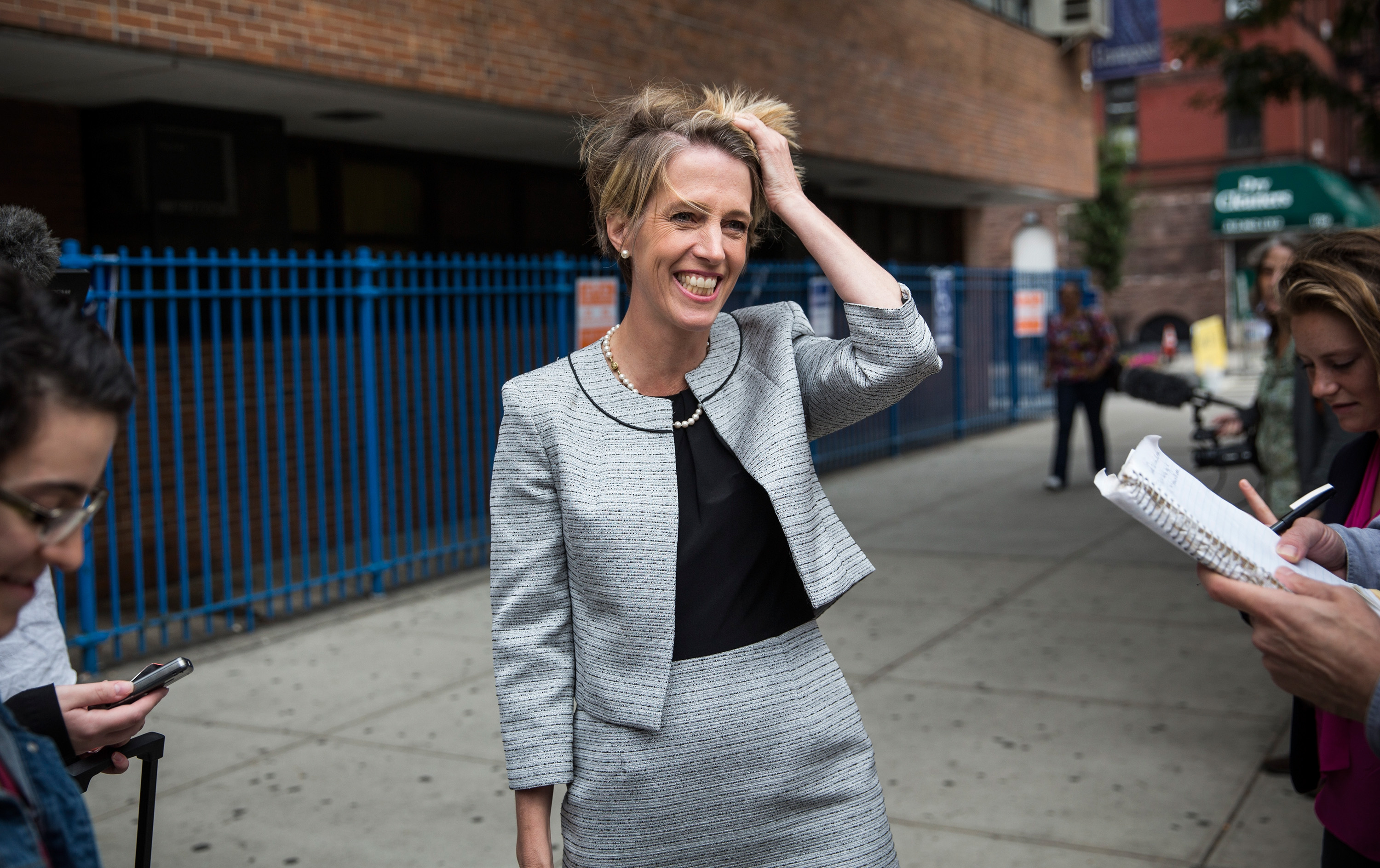 Zephyr Teachout may not be willing to endorse Gov. Andrew Cuomo, but her former campaign manager, Mike Boland, is.
As long as you vote for him on the Working Families Party line, of course.
"In order to stay on the ballot, the Working Families Party needs to win 50,000 votes for Andrew Cuomo on Tuesday. The more votes progressives cast for Gov. Cuomo on the WFP line, the stronger position WFP will be in come November 5th," Mr. Boland said in an email plea to voters. "And that is when the real work begins — when we all need to come together to fight for higher wages for workers, campaign finance reform to change Albany, full funding of our schools, and so much more."
Mr. Boland was a longtime Working Families Party staffer, but ditched the party after it nominated Gov. Andrew Cuomo rather than Ms. Teachout, whom it had been strongly considering running for governor to signal progressive dissatisfaction with Mr. Cuomo.
"I didn't agree with the decision by the Working Families Party to nominate Andrew Cuomo for governor this summer. Like many progressives, I disagreed strongly with the governor's economic policies over the last four years," Mr. Boland said in his email. "That's a big reason why I left the WFP after 15 years to be Zephyr Teachout's campaign manager."
Governor Cuomo secured the nomination in a deal brokered by Mayor Bill de Blasio that also established plans to reunite the Senate Democrats and the breakaway Independent Democratic Caucus.
But while Governor Cuomo happily accepted the WFP nod — and promised to campaign for Senate Dems and open the door to minimum wage hikes — some have argued he's been trying to damage the party ever since by rolling out his own ballot line, the similarly acronym-ed Women's Equality Party, this summer. The WEP may siphon votes from the longer established WFP, knocking it lower on the ballot or off the ballot entirely.
Mr. Boland noted whether that happens is a much bigger question that who will win the election — as Governor Cuomo is expected to handily defeat GOP Westchester County Executive Rob Astorino.
"The real question facing all of us is how strong the progressive movement will be after the election, and if we will have the type of infrastructure necessary to hold Governor Cuomo and legislators to the promises they have made to progressives. And I don't think we know the answer to that one yet," Mr. Boland said.
The WFP has been trying to boost its profile ahead of the election — a slew of prominent women officials recently appeared in a recent video promising to vote on the party line.
Mayor de Blasio, meanwhile, who has close ties to the party, has said he will vote on the Democratic line.