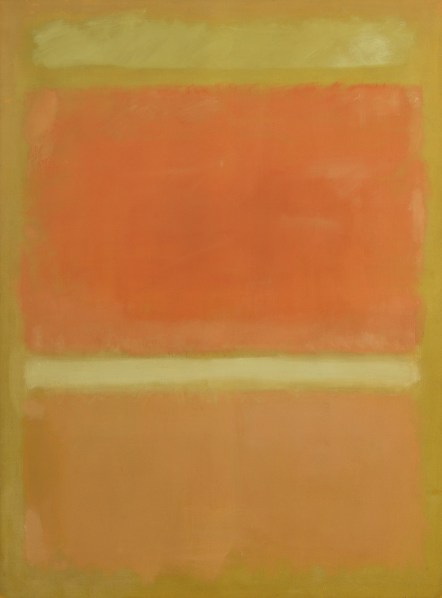 Think of it as a master class in estate planning. Earlier this month, Sotheby's sold all 43 pieces on offer from Bunny Mellon's art collection—Rothko to Picasso to Diebenkorn—at its much-heralded "Property from the Collection of Mrs. Paul Mellon: Masterworks." The estate sale brought in $158.7 million, about $40 million more than the high pre-sale estimate. Last week, jewelry and furniture brought in $59.3 million more.
Not all auctions go quite as well. So we talked to art lawyers and estate planners across the country to find out what Mrs. Mellon, heiress to a Listerine fortune and wife of banker Paul Mellon, did right when it came to planning for posterity. Here are some tips for making sure your estate fetches what it deserves, at the inevitable world-class auction of your own belongings.
1. Have flawless taste—and clear title.
Bunny Mellon was known for her discerning eye, and her art collection came to include pieces by everyone from 17th century Dutch master Ambrosius Bosschaert the Elder to Georgia O'Keeffe and Edward Hopper, which clearly increased the value.
But Mellon was also careful to keep all her acquisitions on the up-and-up, which solidified that value.
"You want to make sure that the provenance [a piece's history of ownership and exhibition] on the artworks you're selling is clear and clean," said Herbert Nass, a New York trusts and estates attorney and author of Wills of the Rich and Famous. "The last thing you want is for there to be some kind of dispute" after your passing over the ownership of the piece.
2. Take the reins.
Don't leave it to your heirs to figure out what to do with, or more likely, fight over, all of the mind-blowing art, furniture or jewelry you've amassed. You won't be doing them any favors, said Joshua Kaufman, a partner at the Washington, D.C. law firm Venable LLP.
"Sit down and say, 'What are my goals? What do I want to happen to this? Where do I want it to go?' " he said. "You get to what your goal is and then you work backwards."
Auctions aren't the only option. Mr. Kaufman said he advises his clients to ask themselves, "Do I want to make gifts now while I'm alive so I have more say in the process and I'm there for the ribbon-cutting [and gratitude] and I get all the accolades?" Because that can be fun, too.
3. Be a legend, or own one.
Buyers will be more excited about your collection if you are also kind of a big deal, said John J. Scroggin, an Atlanta-based estate-planning attorney.
"What people were buying wasn't just the art but the history and the connection to the Mellon family," he said.
That said, if it's too late to become a celebrity yourself, know all about the artists and craftsmen who made your pieces, know their value and buy accordingly.
4. Don't mess up your stuff.
It might sound obvious, but keep all of your artwork in good condition. No one wants a crumpled-up Rothko.
Be careful about restoring valuable objects in bad condition, however; some buyers prefer to use their own experts and below-average restoration can actually dent the value of painting or, especially, furniture.
5. Buddy up to an auction house.
If you decide to bring your collection to auction, start talking with one, (or more than one) of the houses before you get ill or too old to oversee matters.
"For a major collection like that, you'd want to have a relationship in advance with Christie's or Sotheby's so that they're ready to take the property on as soon as the day arrives," said Mr. Nass. Mellon died in March and Sotheby's sold her work in November, a quick and advantageous turnaround in the art world.
"That's important for a celebrity, to sell as soon as possible after they die," said Mr. Nass. "Every year that goes by there are going to be fewer people who know her."
6. Get a lawyer who's done this before.
During those talks with an auction house, make sure you're surrounded by smart people who can spot an unfavorable auction contract when they see it. Look for additional fees such as storage, catalogue photography, etc. These are often waived if you negotiate cannily.
"Ask the lawyer, 'How many times have you reviewed contracts like this?' " said Mr. Scroggin.
Auction contract details aren't made public, but Mellon's property was so exceptional that her estate was most likely able to negotiate beneficial terms for the sale. "If you're selling significant property you can certainly negotiate with the auction house that you don't pay any seller commission," said Mr. Scroggin. "So you get 100 percent of the buyer's price."
7. Nail down the marketing.
In your negotiations with the auction house, get it in writing how it will announce the sale. All of your planning will mean nothing if no one shows up to buy pieces from your collection.
"I would want in the contract that they're laying out in detail how they intend to advertise and publish for the auction," said Mr. Scroggin. He recommends talking to the auction house about what the catalog will look like, what experts they will cite when appraising the value of the pieces and how they're going to get the message out.
Those specifics should be in the contract, not in a separate marketing proposal, so the auction house is bound to them.
8. Plan for more than one sale, and make sure they're at night.
Your auction will fetch more money if it's a marquee evening sale during the fall or spring auction seasons. Mellon's Masterworks sale took place on Monday, November 10, right in the middle of Sotheby's closely watched Contemporary Art Evening Auction on November 11 and its Impressionist and Modern Art Evening Sale on November 4. That ensured publicity and attendance was at its peak.
9. Don't let anyone steal your thunder.
A single-owner auction creates more value for the works than a group sale, said Mr. Nass. "That creates a lot of excitement," he said. "It's really almost voyeuristic on the public's part. We're looking only at things that one collector bought."
If your estate is even of modest value, a regional auction house might devote a sale to you.
10. Pre-Plan for taxes.
But what do your heirs do with all the cash you'll surely make from this successful sale? There are a lot of options, but one of the best is setting up a foundation and getting a charitable tax deduction, said Steven Thomas, head partner of the art law practice group at Irell & Manella LLP in Los Angeles. Otherwise, when wealthy collectors die, their heirs are faced with a 45 percent to 55 percent estate tax.
And "that bill comes due very quickly," he said.