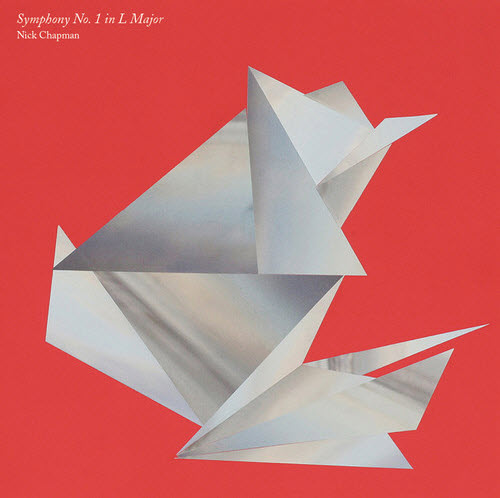 When Nick Chapman knows it's the right moment, he seizes it. A composer-by-night working full-time in business education, Mr. Chapman created a 40-minute symphony, his first ever, compiled from 14 years of work simply because he felt like it was the right time. "Writers always have that great American novel that they want to write. This was my great American novel," said Mr. Chapman, 36, in between sips coffee at Le Pain Quotidien.
Symphony Number 1: in L Major is the story of Mr. Chapman's personal evolution since moving to New York in 2001. He kept "audio journals" of his 20's, writing short pieces and notes during this time. In March 2013, he decided to arrange them into one cohesive whole, with four distinct movements.
Everything in the symphony was written between 8 p.m. and midnight, after work and between responsibilities. During that time he also was finding his musicians, amassing a 28-person orchestra person by person.
Despite six months of recording preparation, according to Mr. Chapman, everything seemed to come together at the last minute. He booked the studio in advance, but his sessions were suddenly cancelled due to faulty air conditioning. After three hours of panicked phone calls, he found space at Kaufman Astoria Studios in Queens.
---

"I'm just dropping a seed," said Nick Chapman. "… All I can do is put it out there and hope that it gets watered in new and interesting ways."


---
Mr. Chapman describes the recording itself as "insane." He conducted the entire process—another first—recording the entire symphony after one rehearsal and two four-hour sessions.
Though he's not listed on the recording credits, Mr. Chapman added some of his own piano recordings after the sessions. "It wasn't my initial intent to play at all on it," he said. "I felt like this was something beyond me. I wanted this to be more about the music."
Mr. Chapman admits that he has always been more of a writer than a performer, a wry lesson that he learned while attending performing arts high school in his native West Palm Beach, Fla. "Going there was a big pond and I was a very small fish," he said. "I realized I'm not going to be the performer, but I've always been an entrepreneur at heart, so I decided to get into the music business."
But unlike Mr. Chapman's carefully crafted music, his life followed a rather unexpected beat. While studying music business at Jacksonville University, his major was dropped in his second year. It was then he decided: "Let me get a degree that will help me get a job." He transferred, focused on marketing, and pursued music as a self-study on the side.
The program turned out to be a perfect fit. Mr. Chapman revels in self-teaching. His start in music began at age 6 when he began banging on a Wurtlitzer electric piano (until his mother finally paid for piano lessons). The programs that he used to write and produce his symphony, he learned on the fly ("YouTube is great for figuring out anything you need"). His self-study lead him to Sun Ra, Terry Riley and Lamont Young, who he cites as influences, particularly in the third and fourth movements.
But Mr. Chapman insists that this feat isn't about himself; he had help, and he wants his music to spread and survive. "I'm just dropping a seed. At this point it's no longer in my hands," he said. "All I can do is put it out there and hope that it gets watered in new and interesting ways."
Whether that means selling his symphony for television or keeping his exclusively-vinyl record on the shelf, Mr. Chapman is happy to have produced an item that people can own. He has no further plans for it, but he's excited to see what develops in the next 14 years.
"I'd be thrilled to find it at a garage sale one day," he said.
Nick Chapman is hosting a release party for Symphony No. 1 in L Major tonight at 6:30 p.m. at the Irondale Center located at 85 South Oxford Street in Brooklyn.
[soundcloud url="https://api.soundcloud.com/playlists/27801544″]