Director Mike Leigh stood thoughtfully in front of Whalers by J.M.W. Turner at the Metropolitan Museum of Art. 
In the wrenching maritime scene from 1845, a dark shape juts upward in an explosion of foam, leaving a trail of blood in its wake. Except for the silhouette of a ship, much of the painting looks like an abstraction.
"This is a very cinematic painting," said Mr. Leigh, who should know. He's been making cinema for the last 40 years. "It's a great painting for illustrating how, in the middle of the 19th century, in the 1840s, they [the Victorians] would simply think this was an awful painting. They'd think he lost it, really," noted Mr. Leigh, still looking closely. But, today, "If you just took that, and you'd hung it up at a Rothko exhibition, nobody would bat an eyelid," he declared.  
The night before, Mr. Leigh was feted at the New York Film Festival's Manhattan premiere of Mr. Turner. The film, which opens to the public December 19, revisits the controversial British painter's later years, a time when the artist was evoking cataclysm at sea and enduring constant derision from the Royal Academy and even from Queen Victoria herself. Muttering in German to Prince Albert in the film, the monarch calls Turner's work "unglaublich" or unbelievable. She does not mean it nicely.
Mike Leigh, now 71, is better known as a British director of such less epic films as Naked, Topsy-Turvy (starring, as some of Mr. Leigh's films do, Jim Broadbent), and his most awarded movie, Secrets and Lies, made in 1996.
The story of a black optometrist who discovers to her dismay that her birth mother is a working-class white woman won the Palme d'Or at the Cannes Film Festival, its top prize. It also earned five Oscar nominations: for its actresses, Brenda Blethyn and Marianne Jean-Baptiste, for its writing and directing by Mr. Leigh, and for Best Picture. Mr. Turner is Mr. Leigh's first film in four years.
Mr. Turner concerns a painter, born in 1775, a prodigious colorist working in the sleepy British seaside town of Margate who lifted genre marine painting into the romantic, the abstract and the controversial, influencing Whistler and Monet, among many others. We think of Turner  as an Old Master now. Yet on screen, he's just an ornery stubborn contemporary artist conflicted over official rebuffs and struggling for buyers.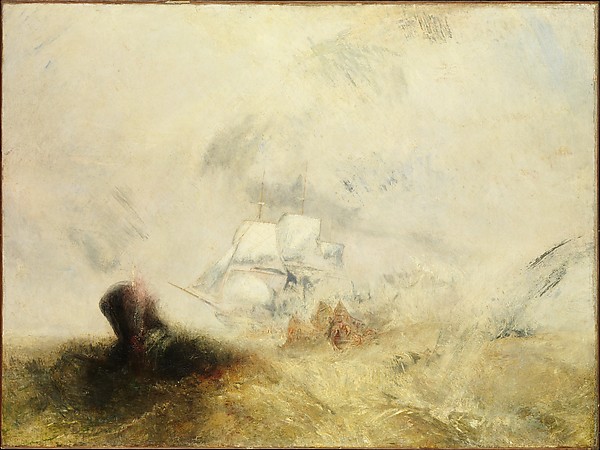 Struggle understates it. On viewing Whalers, which we'd now call textbook maritime Turner, no less than William Makepeace Thackeray defended Turner's near-abstraction against charges of heresy: "That is not a smear of purple you see yonder, but a beautiful whale, whose tail has just slapped a half-dozen whale boats into perdition."
Yet the whale oil plutocrat for whom Turner painted it, Elhanan Bicknell, returned the picture to Turner. If a whale oil king wouldn't pay for whaling scenes, who would?  Very few people, it turned out. Turner gave most of those pictures to the British state.
Turner's visions weren't a first love for Mr. Leigh, who studied art at the Camberwell School after he trained as an actor. "I could tell you about Picasso and Braque and the Impressionists—at that stage, we all thought Salvador Dali was great, before we were educated, you know," he recalled. "It doesn't take much to get your head around Picasso, great as he was, you can get it sorted out, pretty clearly, but Turner, it's complex and profound," Mr. Leigh said.
But the artist eventually got under his skin. Making Mr. Turner had been a dream for years. "One of the things that fascinates me about Turner is that he's not that good at figures. He's not that good at people. It's about the whole experience. Constable said, 'Turner has a wonderful range of mind.' And it's true."
"How do you turn that into cinema?" Mr. Leigh asked, anticipating the obvious question. "What we don't do is to say, 'right now we have to translate this into cinema … It's not so much that we consciously replicated anything but that we got Turner into our bloodstream a bit, so that informs just how we look at everything." Something went right: Critics have rallied around Mr. Leigh's film since its world premiere in May at Cannes, which gave its Best Actor prize to Timothy Spall, who plays Turner.
On Mr. Leigh's recent visit to the Met, three Turners were on view deep inside the vast 19t century galleries (the museum owns several more). All three showed the painter at typical and different moments—a British harbor scene from 1811, all brown-on-brown; an incandescent 1835 view of Venice, and that epic whale hunt of 1845. "What all these paintings have in common," Mr. Leigh explained, "and the lowest common denominator Turner factor, is the incredible power of the light and the composition that sets everything up."
In Turner's 1811 ferry landing at low tide in Saltash with the Water Ferry, Cornwall, the light is nothing if not subtle—downright muddy—but the reflection of ramshackle buildings in still water in the foreground prefigured Corot landscapes in nearby galleries, transforming an English monochrome. It was proof to Mr. Leigh that Turner anticipated a revolution in French painting as much as he anticipated Rothko. 
Mr. Leigh the filmmaker saw something else going on in the painting. "It's not a naturalistic snapshot—you can be quite sure that he's manipulated what the light is doing," he said. "It's much cleverer than it presents itself as being." 
If Saltash was a study in nuances, Venice, from the Porch of Madonna della Salute (1835), is a celebration in blue and gold. The painting was a gift to the Met from Cornelius Vanderbilt, a robber baron whose taste was on Turner's side.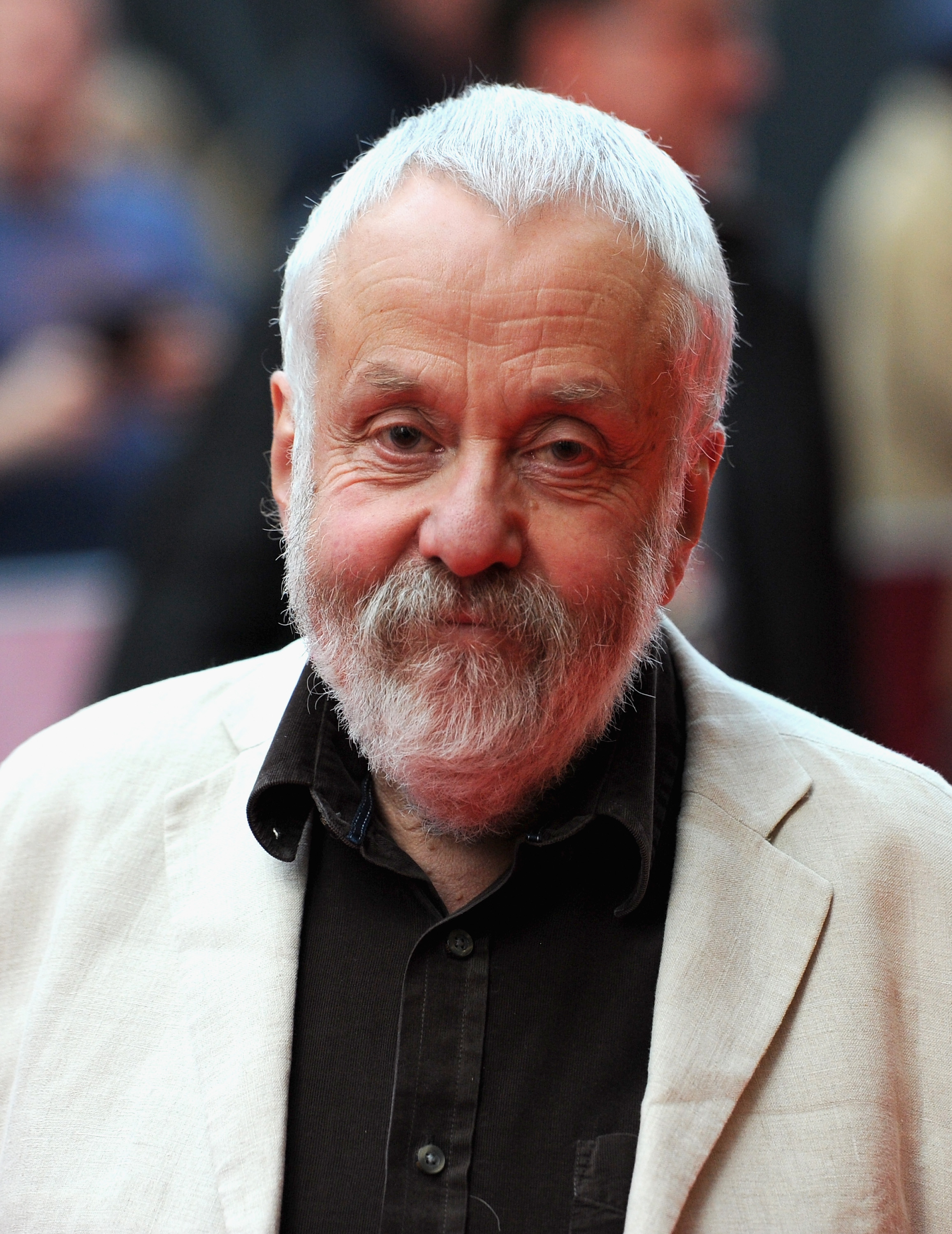 Mr. Leigh saw nothing less than an act of levitation. "He's not going to be bogged down by literalism, literalness. Look at the gondola at the right, in the foreground. It hardly sits in the water," he said. "You look at the tower of San Marco on the left. He's not really got too bothered about it. It narrows at the top, but it's a bit wonky. The way that he paints the backgrounds. God, he really is anticipating Impressionism. It's phenomenal, really, if you think about it."
Phenomenal indeed, but missing from Mr. Turner. The film has no scenes in Venice, a crucial place, personally and art-historically, for Turner. Mr. Leigh paused for a moment, a bit contrite. "I have to say that it would have been inconceivable to make a film about Turner without going to Venice," he said. "We did in the end do that, because we hadn't got the bread to go there. But it is magic, this painting."
"The problem with Venice, if you spend a day there as a tourist, you've cleaned out your pocket," he said, "to go and film there is preposterous … When you look at this," Mr. Leigh said, eyeing the radiant canvas with admiration and regret, "you can see what we would have had to achieve."
We turned our eyes back to Whalers. "This is the kind of painting that made people think he'd taken leave of his senses and that he'd gone mad. This is what Queen Victoria hated. This is what was lampooned in Punch cartoons—splurged jam tarts on a canvas, looking like eggs and spinach. From the point of view of formal, sedate, pedestrian 19th century marine painting, this was undoubtedly bollocks," he said. "For us [now], it's 'post' the entire history of photography, modern art and the cinema, and the war pictures of any number of wars. We get it completely," he said. "But, hey, you can see what the problem was for them." 
I suggest the phrase "brute force" to Mr. Leigh, since the cliché seemed to capture the scene. "Of course it is," he said. "This is what it would be like out there. These whales—they weren't going to lie down, turn over and be tickled," he said.
Nor was the intractable Turner, whom Mr. Leigh frames in two hours and 20 minutes. "When we got to the end of the shoot, I said, 'I am gagging for 20th-century art.' … Making a film is a long tunnel. When you come out of it, you're gagging for all sorts of things, including just a few evenings off and a few mornings in bed. But one of the things, in this particular case, was 20th century art."
We turn away from the Turner paintings, just in time to witness a sea of visitors streaming into the galleries, determined to get their fill of the 19th century.