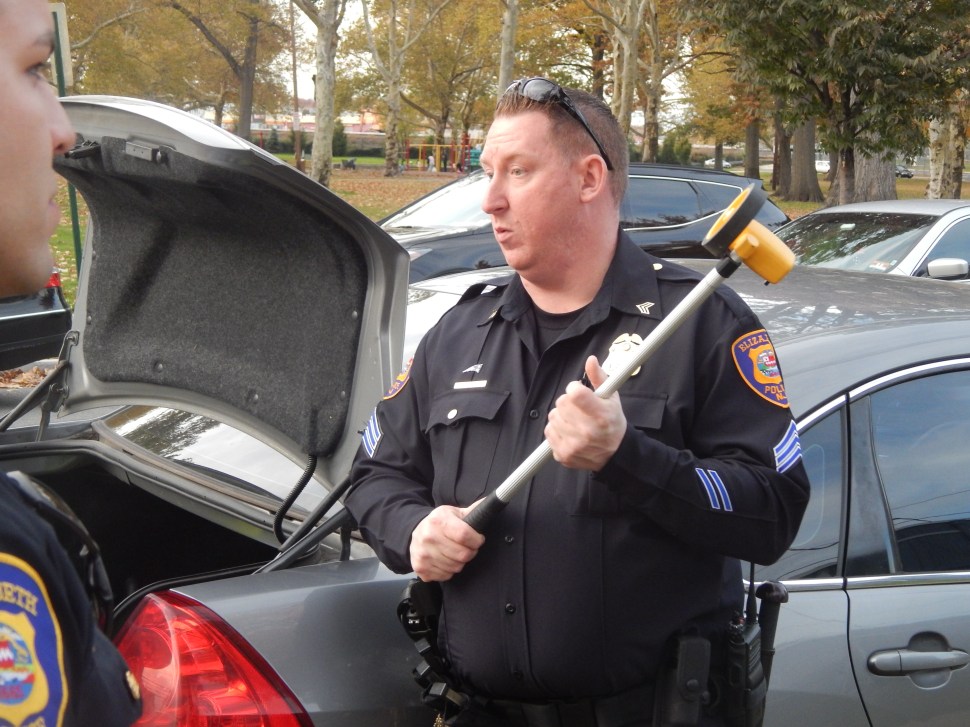 ELIZABETH – In front of School No. 12 the two forces went nose-to-nose over the limits of politicking.
No one can brandish a sign or try to influence a voter within 100 feet of this north end polling place.
In this intense contest, the Elizabeth Board of Education incumbents are battling for every inch of turf against a ticket backed by Mayor Chris Bollwage.
Moments into the mayhem, a prowl car with tinted windows and flashing lights pulled up in front of the school and a cop alighted with measuring tape.
Fellow patrolmen crowded round and they began pacing off 100 feet from the front door to draw a clear barrier for those spilling into the pathway of voters.
They resolved the matter without incident.
A few blocks away, cop cars lurched across another intersection and came to an abrupt halt with flashing lights.
A child on the corner explained that there was a gun fight between two youth.
No one was hurt.
This time.
"I can't take it anymore," a man told PolitickerNJ. "I woke up the other night and guns were going off. Cannons. I looked out and saw two kids shooting each other. Man, I was a star athlete in this town. Lived here my whole life. I can't take it."